Police arrest suspect in southwest Las Vegas shooting
October 28, 2018 - 10:10 am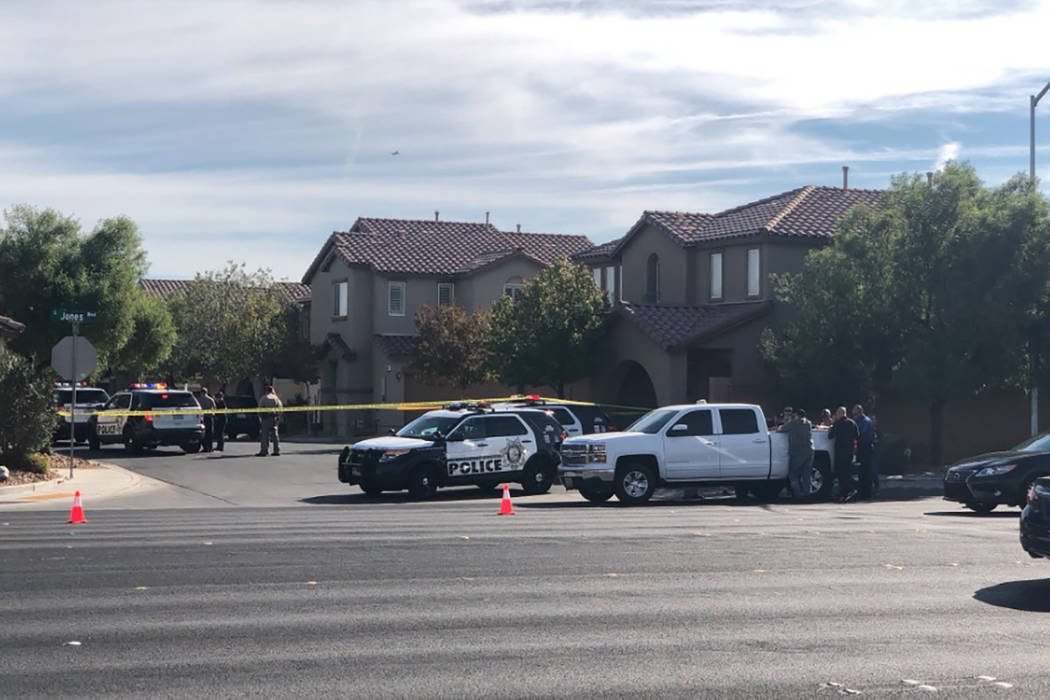 Police arrested a 27-year-old man in connection with a shooting Saturday morning in the central valley that sent another man to the hospital in critical condition.
Noel Shakespeare, 27, was arrested and booked into the Clark County Detention Center about 3:14 p.m. Saturday, according to jail logs.
He is held without bail and faces charges of attempted murder and battery with use of a deadly weapon resulting in substantital bodily harm, jail records show.
Las Vegas police were called about 8:15 a.m. Saturday to a shooting at a home in the 6000 block of Conroe Court, near Jones Boulevard and Russell Road, Las Vegas Metropolitan Police Department Lt. Richard Muyers said Saturday.
The shooting was the result of a fight involving multiple women at a hotel on the Las Vegas Strip, police said. A boyfriend of one of the women, a man in his late 20s, learned of the fight and went to confront a man who lived at the home on Conroe Court, Metro Homicide Lt. Ray Spencer said.
The two men got into a fight outside the home, and the man who lived at the home shot the woman's boyfriend, Spencer said.
The boyfriend was taken to University Medical Center and was in "extremely critical condition" as of 11 a.m. Saturday, Spencer said. Homicide detectives are investigating the shooting because the man was severely injured, Spencer said.
The suspected shooter fled the scene before police arrived, he said.
Contact Kimber Laux at klaux@reviewjournal.com. Follow @lauxkimber on Twitter.