Police investigate deadly shooting at east Las Vegas park
Updated January 19, 2018 - 4:10 pm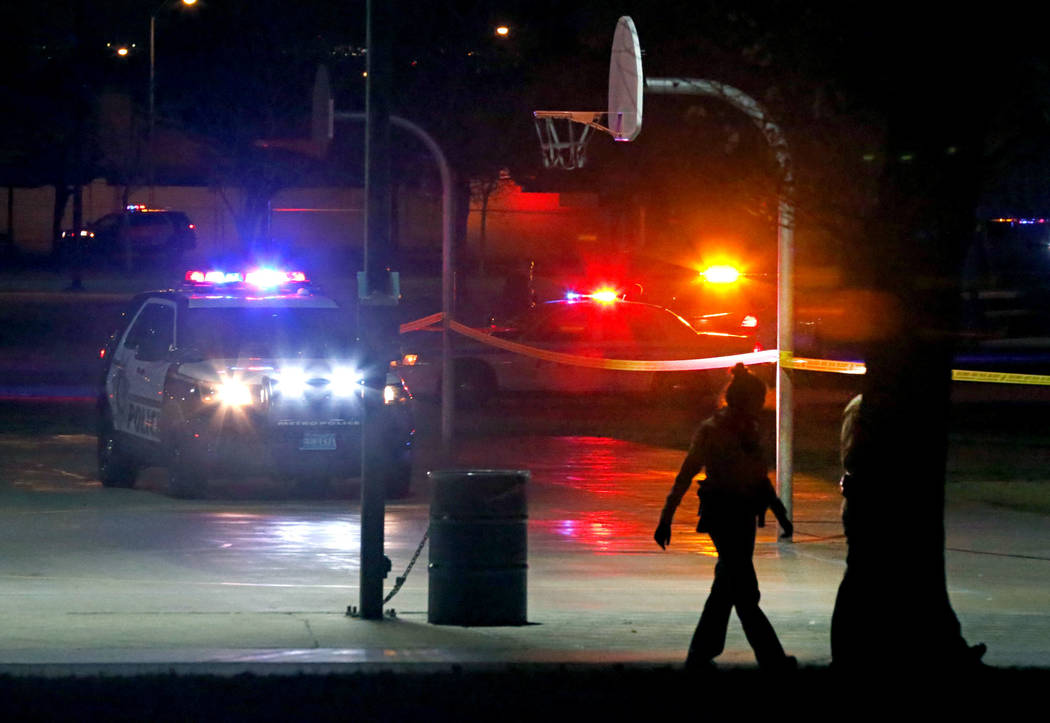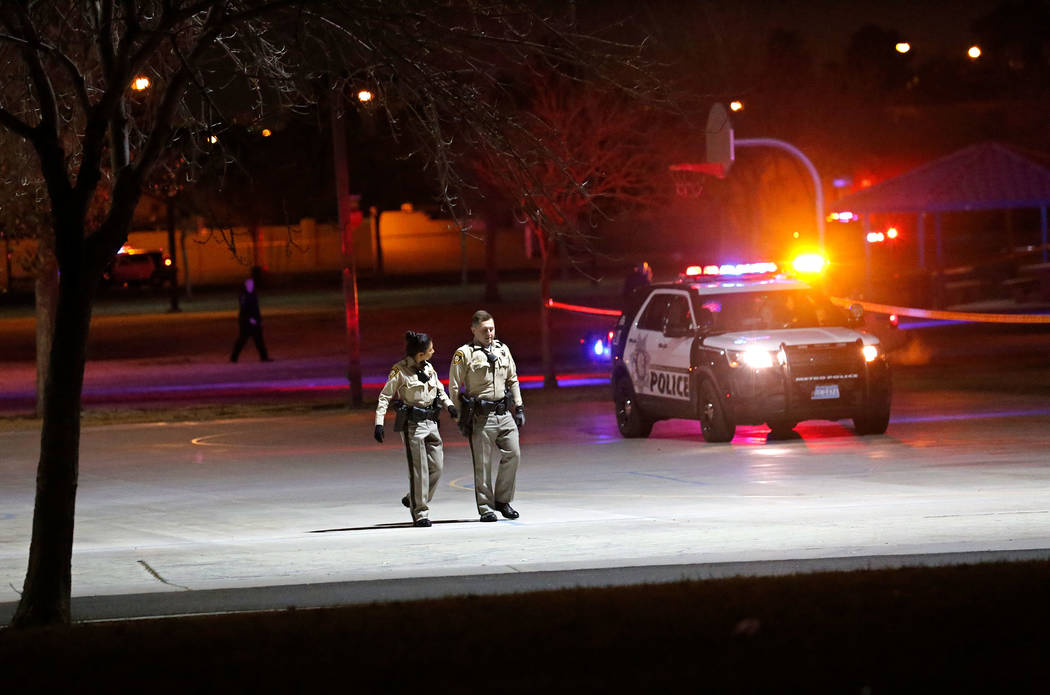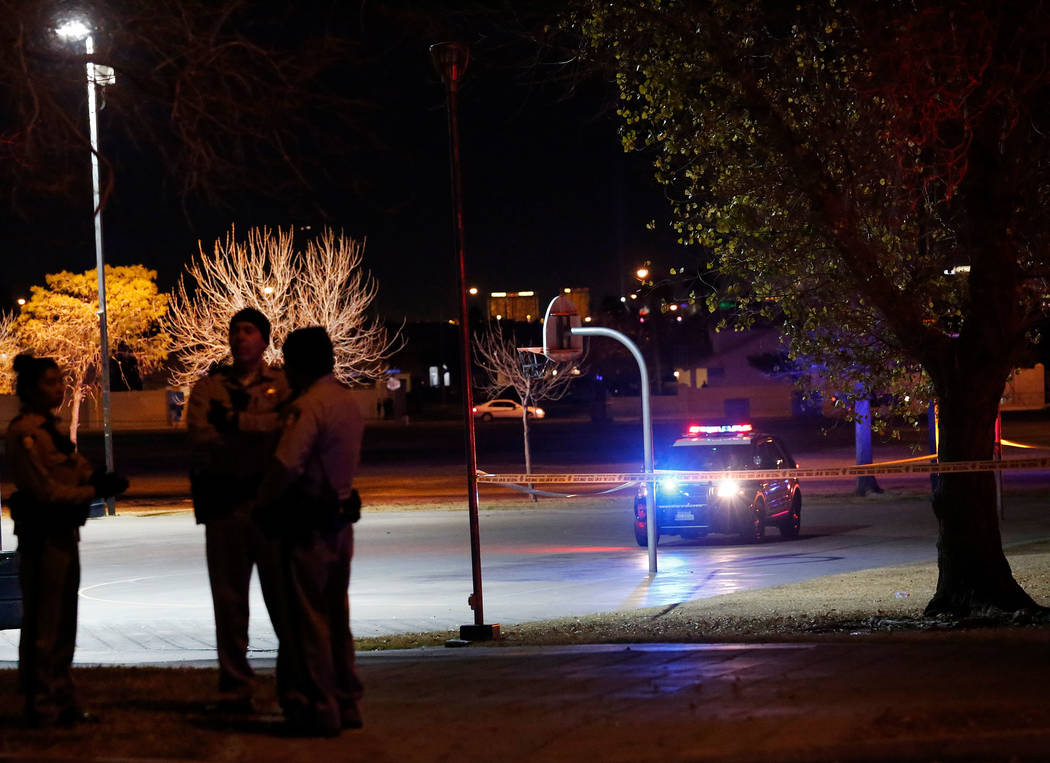 A 16-year-old boy was gunned down Thursday night at a park in the east valley, Las Vegas police said.
The teen was shot dead after a fight about 7:30 p.m. near Lewis Family Park, near East Charleston Boulevard and Tree Line Drive, according to Metropolitan Police Department. Police responded on reports of a fight among two groups of young men and found the 16-year-old lying in the street on the 6400 block of American Beauty Avenue.
"Young people with guns and senseless violence; things that shouldn't happen," homicide Lt. Dan McGrath said.
The deceased and another teen got into an argument with two other young men, leading to a fight, McGrath said late Thursday night. The fight then spilled into a street near the park, where one or two gunshots were fired, he said.
The teen who was with the boy stayed at the scene but initially wasn't cooperating with arriving officers, McGrath said. He was with homicide detectives Thursday night.
"We believe he is going to be a key piece of this investigation," McGrath said.
Police said Friday they think the 16-year-old boy exchanged gunfire with one of the two people he was fighting. Metro said drugs may have factored in the killing.
They said the other two people appeared to be young men between 16 and 18 years old. Metro said they fled in a car described as a small black or dark-blue Toyota or Honda with black rims and loud exhaust.
Two handguns were found at the scene, and police think a third handgun may be with the people who fled.
Police were checking neighboring homes for security footage.
Las Vegas city marshals told police they have had past issues with groups of young people coming to the park to fight, McGrath said.
The Clark County coroner's office will release the 16-year-old boy's identity once his family is notified.
Metro urged anybody with information on the shooting to call homicide detectives at 702-828-3521 or 702-385-5555 to remain anonymous.
Contact Mike Shoro at mshoro@reviewjournal.com or 702-387-5290. Follow @mike_shoro on Twitter.