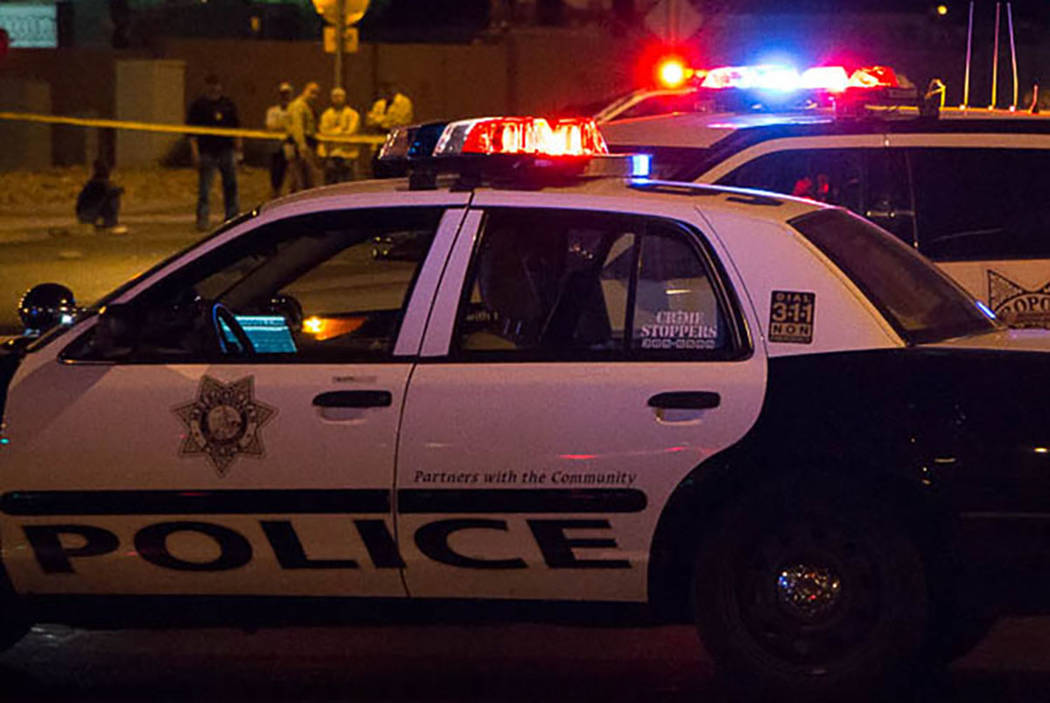 One man was injured Monday night in a road rage shooting in the east valley.
The shooting was reported about 10:45 p.m. Monday at Desert Inn and Theme roads, according to Metropolitan Police Lt. David Gordon.
Gordon said a man was shot during a road rage encounter and was hospitalized with a graze wound.
Police are still searching for the shooter, a white man who was last seen driving east on Theme Street in a late 1990s or early 2000s 4-door sedan, Gordon said.
Desert Inn and Theme roads were shut down during the investigation, but have since reopened.
Contact Max Michor at mmichor@reviewjournal.com. Follow @MaxMichor on Twitter.
Desert Inn and Theme roads Las Vegas, Nevada