Police: Neighbor intervenes in argument, shoots man about to hit woman with brick
February 21, 2017 - 4:00 am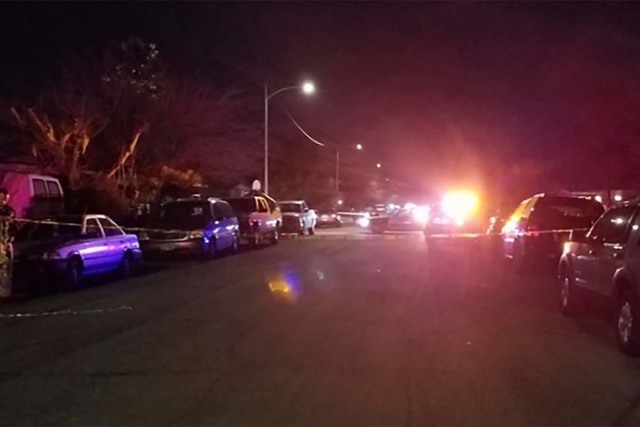 A neighbor with a gun intervened and shot one of two people arguing in the west-central valley Monday night.
A man and a woman were arguing on the sidewalk outside a home near West Washington Avenue and North Jones Boulevard before the man began fighting her, Metropolitan Police Department Lt. CJ Jenkins said. The neighbor heard the fight, went outside, saw the man pick up a brick and raise it as if to hit the woman, he said.
The neighbor then took out his handgun and shot the man once.
"The citizen's actions prevented the female from being struck," Jenkins said.
Metro call logs show the shooting call came out about 11 p.m. to an address on the 5900 block of Fawn Avenue.
The injured man was taken to University Medical Center. Jenkins said he was expected to survive his injuries.
Metro said the neighbor who intervened will not face charges.
Contact Mike Shoro at mshoro@reviewjournal.com. Follow @mike_shoro on Twitter.