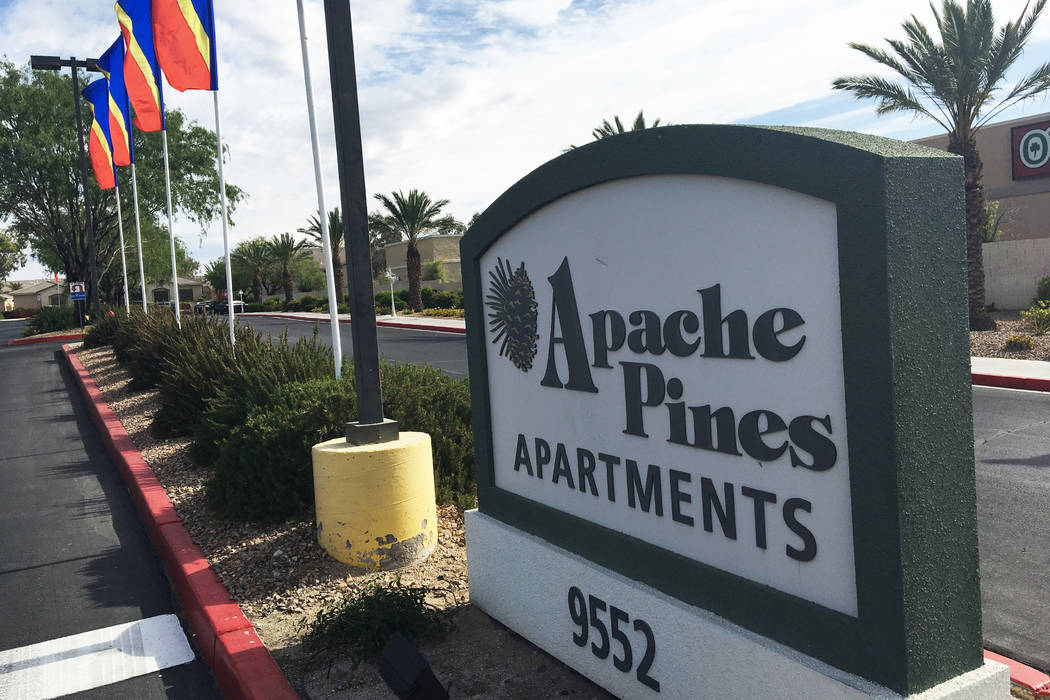 A man is in critical condition after police shot him Monday morning in the western Las Vegas Valley.
The shooting happened about 1 a.m. at an apartment complex at 9552 W. Tropicana Ave., near South Fort Apache Road, according to Metropolitan Police Department.
Police were initially called to Apache Pines Apartments for reports of an ex-husband threatening his family with a knife, Capt. Kelly McMahill said. A woman and three children hid in a closet while they waited for police, she said. Police said the man also had a gun and was intoxicated.
McMahill said the man left the apartment and walked downstairs as officers arrived.
She said police attempted to abate the situation for about four or five minutes. Police ordered the man to drop the gun, she said, and he did not comply.
"They attempted to explain that they were here to help him and didn't want to harm him," McMahill said.
She said the man "moved the weapon in the direction of one of the officers" while police tried to de-escalate. An officer fired one shot, hitting the man in the chest.
McMahill did not specify what the movement was, adding it was early in the investigation.
The man was taken to University Medical Center and was in critical condition as of Monday morning.
No officers were injured. The family was "shaken up," McMahill said, but also uninjured.
The officer who fired the gun will be identified after 48 hours.
This is the sixth police shooting by Metro this year.
Contact Mike Shoro at mshoro@reviewjournal.com. Follow @mike_shoro on Twitter.
9552 W. Tropicana Ave., Las Vegas