Report says California officer was injured during Las Vegas shooting
Updated May 24, 2018 - 7:20 pm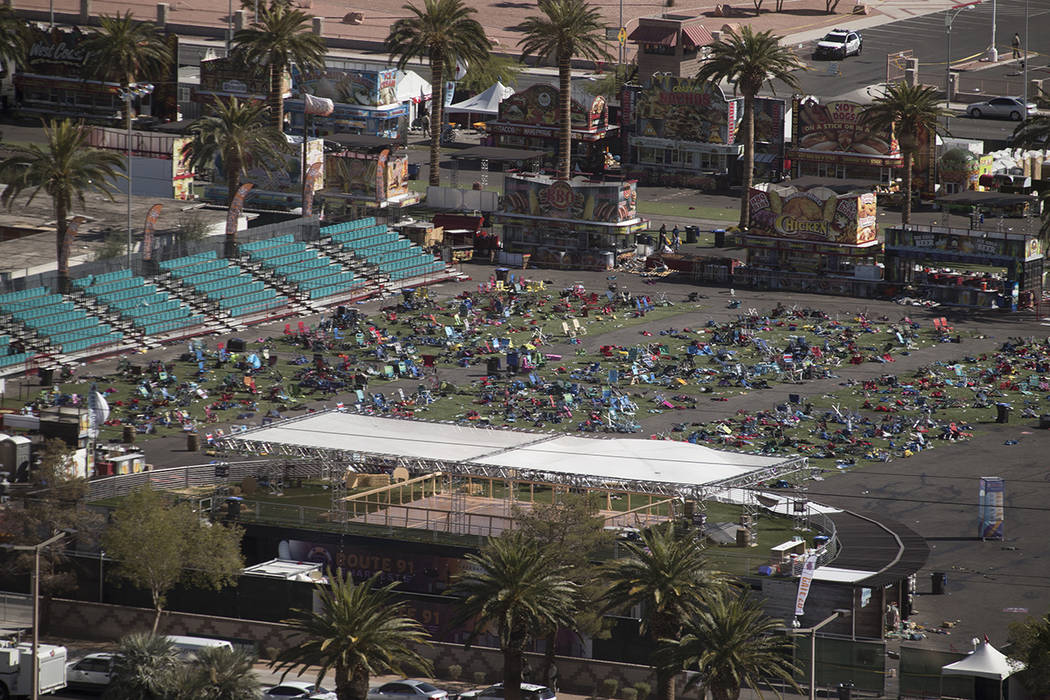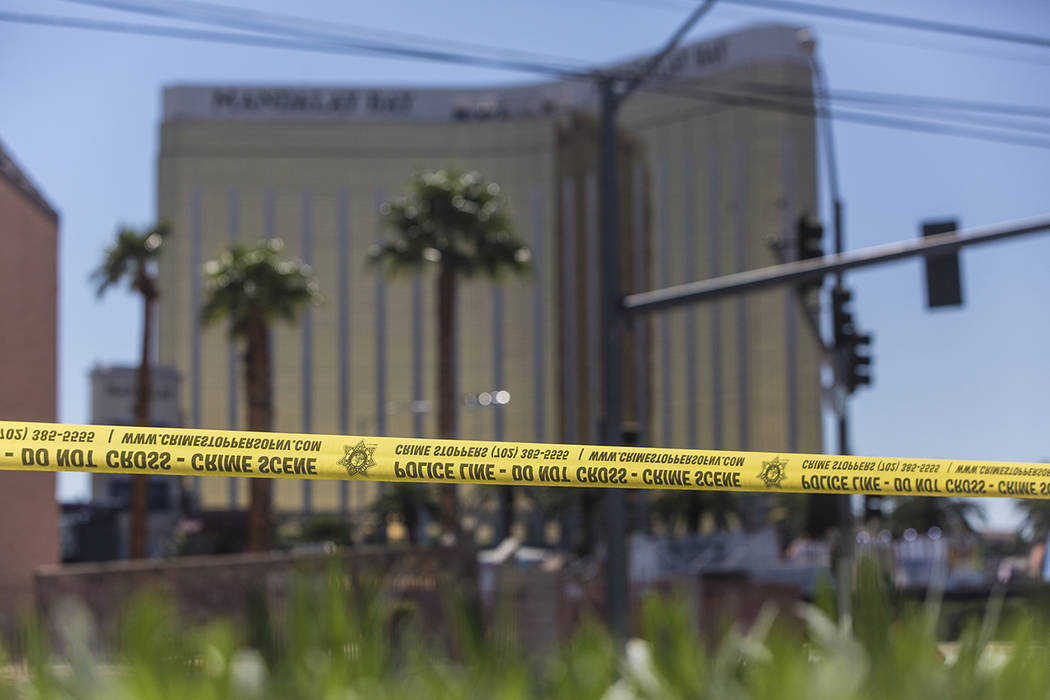 Records released this week include the summary of an FBI interview with a police officer from Newport Beach, California, who was shot at the Route 91 Harvest festival.
Although the officer's name is redacted from the report, the Newport Beach Police Department confirmed Thursday that he is officer Troy Zeeman.
Zeeman was honored in March for helping more than 20 concertgoers to safety during the October shooting, despite being struck by a bullet in his right thigh.
Hundreds of people were injured during the mass shooting, which left 58 concertgoers dead.
According to the FBI report, Zeeman was with a large group that was standing to the right of the stage on the night of Oct. 1. He had gone into a bar to order drinks when he heard the first series of shots.
"When the second series of shots was heard people started to panic," according to the report.
Two or three minutes into the shooting, the officer was shot. He then began leading his group, which included his wife, to safety.
"He would wait until the gunman paused shooting and then tell his group to run," the FBI report states.
The officer believed the gunman was targeting his group because the area was well-lit.
"People who were in the shadows did not seem to be getting shot at," according to the report.
The group forced its way through a fence and encountered Las Vegas police officers who were behind a vehicle. The group stayed with the officers for about 15 minutes before heading to the Hooters Hotel for shelter.
After people at Hooters started to panic, the group went to Coco's Bakery Restaurant nearby. When the injured officer determined it was safe, he walked to an ambulance to receive treatment.
According to a statement from Newport Beach police, "Once outside the venue, and only after being certain of everyone else's safety, did Officer Zeeman seek medical treatment for his wound, some five hours after the shooting started."
Lt. Tom Fishbacher, who was Zeeman's direct supervisor at the time of the shooting, said the department awarded Zeeman a Medal of Valor.
"As a department we are extremely proud of Officer Zeeman's courageous actions during the shooting in October," Fishbacher said Thursday. "We're proud of all of the law enforcement officers that responded that day to instinct and based on their training and experience."
The two-page FBI report detailing Zeeman's interview was among 2,000 pages of documents released Wednesday under court order by the Metropolitan Police Department. It indicates that the interview was conducted Oct. 2.
Contact Carri Geer Thevenot at cgeer@reviewjournal.com or 702-383-0361. Follow @CarriGeer on Twitter. Review-Journal staff writer Kimber Laux contributed to this report.
Related
Officers' reports illustrate chaos, confusion of Las Vegas shooting
Reports describe Las Vegas gunman's rental of downtown condos
Jason Aldean's statement shows actions at Las Vegas shooting
Las Vegas officer recalls efforts to reach shooter's hotel floor
Accounts of workers among newly released Las Vegas shooting records