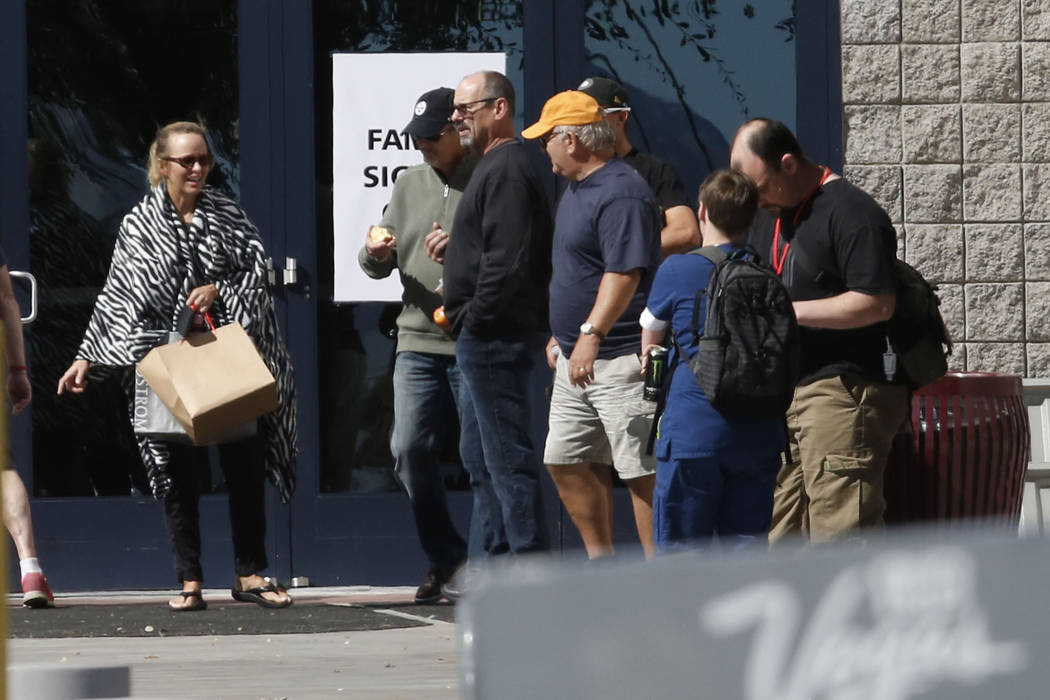 Services for people affected by the Oct. 1 mass shooting will be moved from the Family Assistance Center to a new facility next week, Clark County officials said Tuesday.
The new Vegas Strong Resiliency Center will be at the Lied Ambulatory Care Center, 1424 Pinto Lane, near Martin Luther King Boulevard. The Family Assistance Center at the Las Vegas Convention Center will close Friday.
The new center will begin serving as a resource and referral hub Monday. The center will be open 10 a.m. to 7 p.m., Monday through Friday.
Victims, survivors and others affected by the shooting will have access to transportation help; technical help to use online resources; victim advocacy and support; and referrals for counseling, spiritual care and documentation replacement.
Since Oct. 8, more than 800 people visited the Family Assistance Center at the Las Vegas Convention Center to collect personal belongings left behind at the concert grounds by Mandalay Bay. More than 2,000 people have completed an online questionnaire about lost items.
After the Family Assistance Center closes, people trying to retrieve personal belongings will have to complete a questionnaire on the FBI's website.
Contact Blake Apgar at bapgar@reviewjournal.com or 702-387-5298. Follow @blakeapgar on Twitter.
1424 Pinto Ln, Las Vegas, NV 89106