Restrictions placed on man who sold ammo to Las Vegas gunman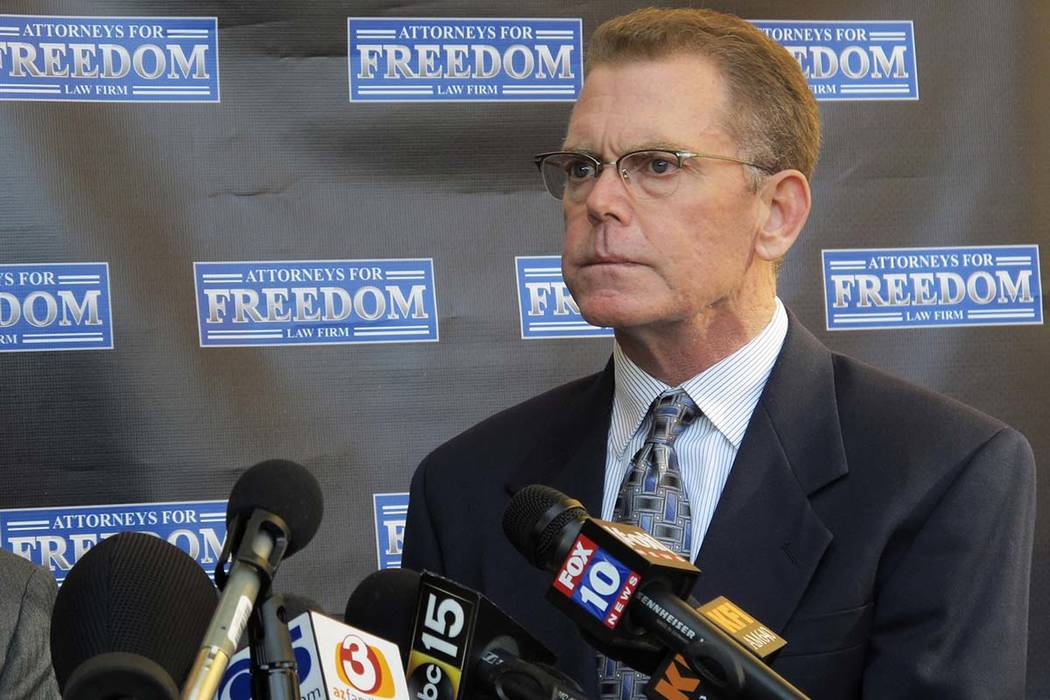 The Arizona man who sold bullets to gunman Stephen Paddock has been barred from associating with more than 100 people as he awaits his federal trial.
But in a recent order, U.S. Magistrate Judge Peggy Leen modified the ban for one person — a man who works about 15 feet away from defendant Douglas Haig at Honeywell, where the two work as engineering partners.
Haig was indicted in August in Nevada on one count of manufacturing ammunition without a license. He pleaded not guilty in September.
It was during that hearing that the judge first barred Haig from contacting victims or witnesses in the case, but Leen left it up to prosecutors to name them.
About a week later, prosecutors produced a list of more than 100 people. One of them was Haig's engineering teammate, Andrew Fowler.
Fowler also was an associate of Haig's personal ammunition business, Specialized Military Ammunition, according to a recent defense document.
The filing cited previous interviews between Haig, an "associate" and federal investigators. The interviews were summarized in a criminal complaint.
"Mr. Haig had only one business associate, Andrew Fowler," the defense document states. "Thus, it was no secret that Mr. Fowler was the person referred to in the Complaint as Mr. Haig's business associate."
It was through Specialized Military Ammunition that Paddock purchased ammunition from Haig. The business since has been shuttered.
When Haig's attorney first asked Leen to modify the ban between his client and Fowler, he argued that the outright ban was "unreasonable and will likely cause Mr. Haig to lose his job."
This month, Leen granted the request in part, allowing Haig to communicate with Fowler only at work and only about work.
Prosecutors refused to release a copy of the list identifying everyone Haig is prohibited from contacting.
Haig sold Paddock ammunition on two occasions, prosecutors have said. Federal investigators found several rounds of that ammunition in a box labeled with Haig's shipping address within the shooter's Mandalay Bay suite.
None of the ammunition he sold Paddock was reloaded or tampered with, Haig told federal investigators. But prosecutors have said both armor-piercing and incendiary ammunition with toolmarks that matched a reloading press found in Haig's at-home workshop had been loaded into five of the gunman's rifles.
Leen tentatively scheduled Haig's trial for Oct. 29, but prosecutors and Haig's attorney have requested that the trial be pushed back. A judge has yet to set a new trial date.
Paddock opened fire on a festival crowd from his Mandalay Bay suite on Oct. 1, 2017, killing 58 people before taking his own life.
Contact Rachel Crosby at rcrosby@reviewjournal.com or 702-477-3801. Follow @rachelacrosby.