Senate hearing on gun accessories delayed to examine reporting to FBI
November 14, 2017 - 2:42 pm
Updated November 14, 2017 - 7:39 pm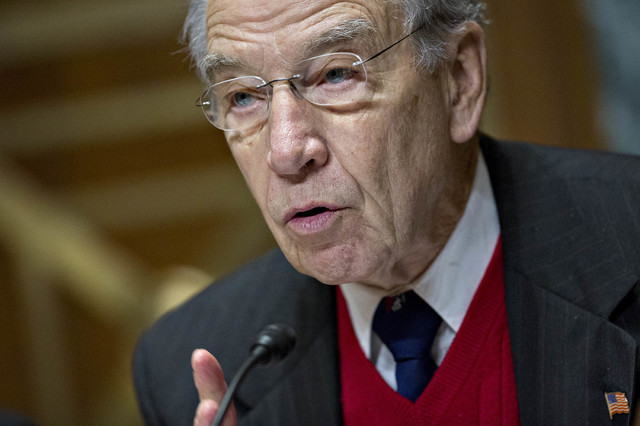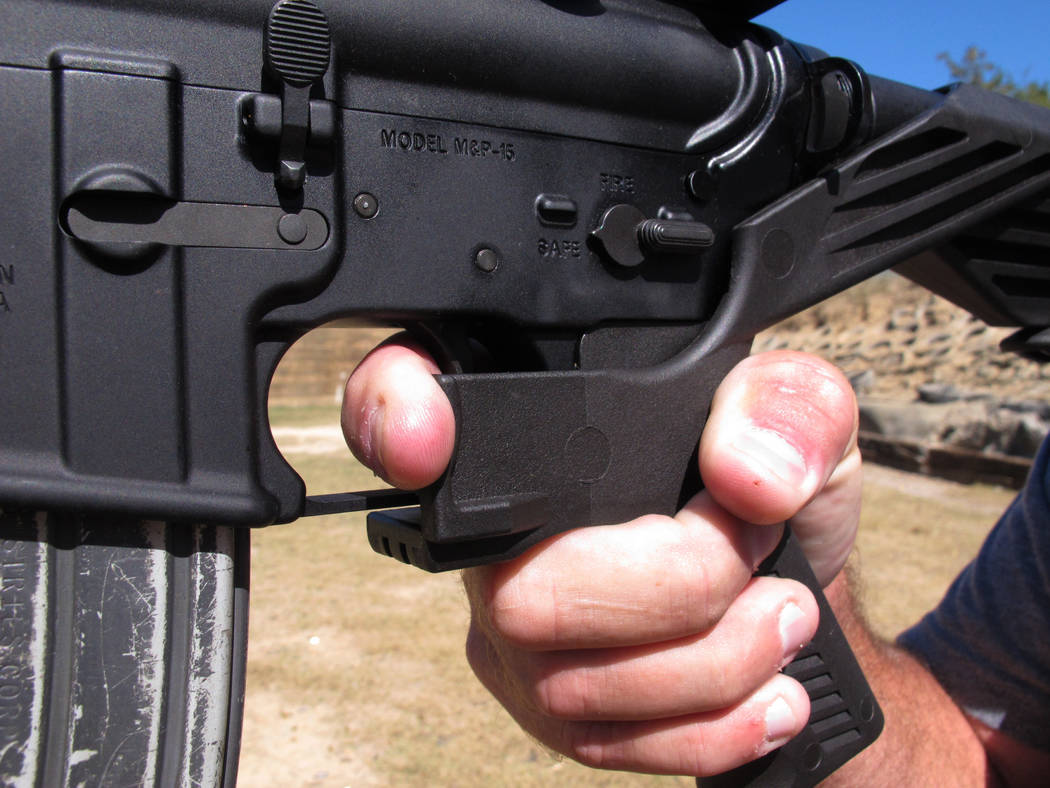 WASHINGTON — A Senate hearing on firearm accessories like those used in the Las Vegas Strip shooting has been delayed to examine enforcement of reporting to the FBI database — an issue at the heart of the church massacre in Texas.
Sen. Charles Grassley, R-Iowa, chairman of the Senate Judiciary Committee, rescheduled the Tuesday hearing until Dec. 6, according to a spokesman.
The December hearing will examine firearm accessory regulation and enforcement of federal and state reporting to the National Instant Criminal Background Check System, known as NICS.
Mass shootings in Las Vegas on Oct. 1 and at the Sutherland Springs First Baptist Church in Texas on Nov. 5 prompted the hearing.
Stephen Paddock, 64, of Mesquite, Nevada, equipped 12 of 23 weapons with "bump stocks" that were legally purchased and designed to accelerate the rate of fire to mimic an automatic weapon.
Paddock used his 32nd-floor room to shoot into a crowd of 22,000 people. The shooting killed 58 people and wounded more than 500 others.
Lawmakers have called for tighter regulation of bump stocks by the Bureau of Alcohol, Tobacco, Firearms and Explosives, or an outright ban of the devices.
In Texas, the shooting was carried out by an Air Force veteran with a history of violent acts, including a court-martial for domestic abuse that landed him in confinement before his discharge for bad conduct.
The Air Force admitted that it failed to report the incident to the NICS, which would have prohibited him from buying weapons.
"The Judiciary Committee is in the process of securing additional witnesses in order to ensure a thorough review of firearm accessory regulations and enforcement of the NICS reporting requirements," the committee said in a statement announcing the rescheduling of the hearing.
The FBI, ATF and the Air Force are actively working to identify and provide relevant witnesses, the committee said.
Contact Gary Martin at gmartin@reviewjournal.com or 202-662-7390. Follow @garymartindc on Twitter.