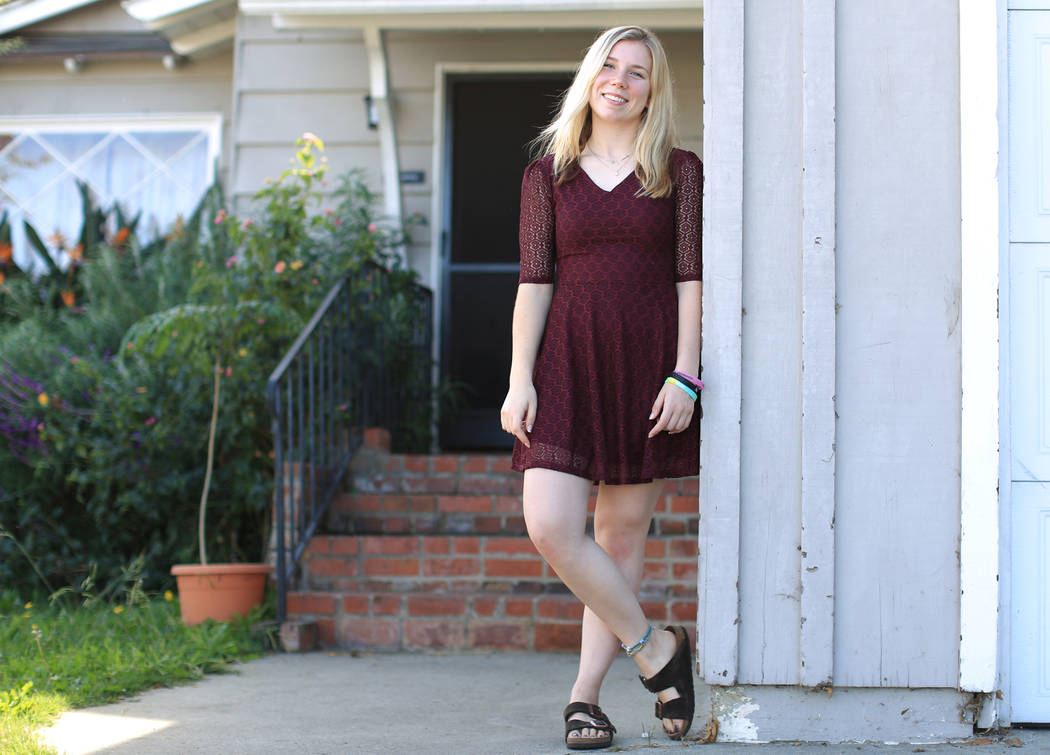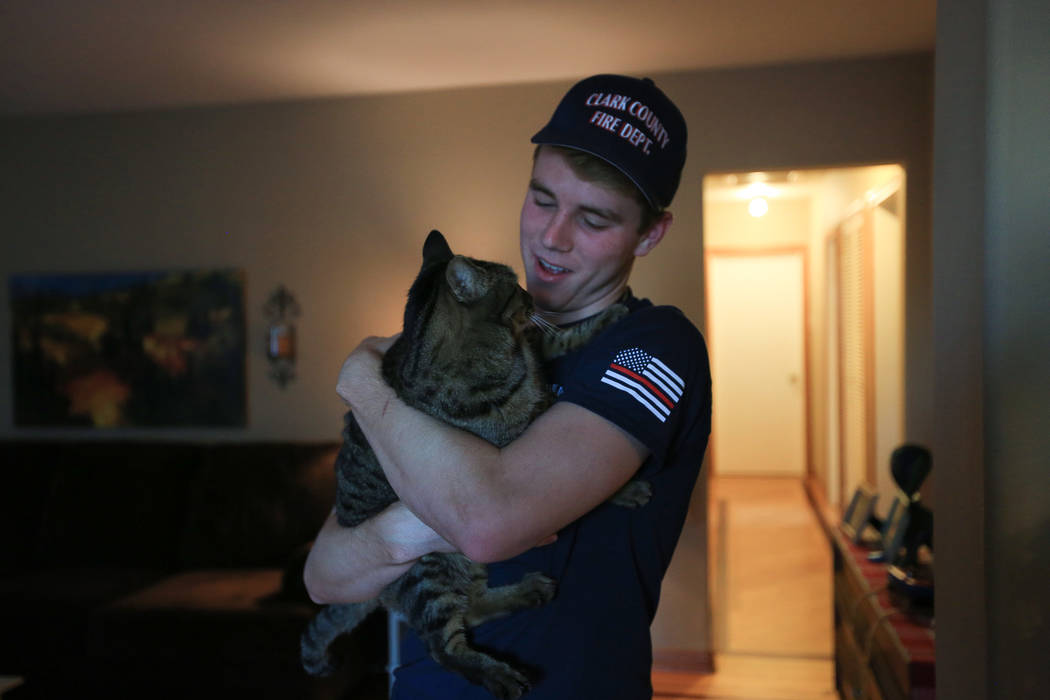 On a recent Saturday morning, the smell of eggs filled the Patterson family's modest home in Lomita, California.
From the front door, you couldn't see her, but Amber Patterson was making breakfast.
The 19-year-old has done that a lot lately. She shouldn't be home — she should be studying for college exams in Arizona, or hanging out with friends. But all that ended when her mother, Lisa, was killed in the Las Vegas shooting Oct. 1.
"Definitely my role has changed," Amber said while sitting on her family's couch, eating. "But, how she raised me really prepared me for right now."
These days, when her grieving father isn't looking, Amber keeps the house clean. She makes sure everyone eats. And she balances being there for her little brother, Robert, who just turned 17, and her little sister, Brooke, 7.
"My mom raised us in such a great way, and I don't want Brooke to lose that," Amber said. "It's important to me that Brooke knows that I'm there for her."
It's in the quiet moments, when Amber finds herself alone, that the teen works through her worst thoughts.
"She talked to her mommy every day," her father, also named Robert, suddenly said while popping in the room. "Like, five times a day."
"Because she texted me!" Amber shouted back, then laughed. "And I texted back."
"We were really close," she added, quieter.
Everyone was really close with Lisa.
"She was kind of like, the core of all of us," Amber said. "We went through her. But now, since she's not here, I think that we all are bonding more and becoming more close. I definitely feel more close to my brother, my sister, my dad."
Robert, the middle child, isn't in the same place, yet.
While speaking with the Las Vegas Review-Journal, he was uncomfortable, wringing his hands as he tried to talk about his mom, then trailed off, laughing and pushing away the emotions that almost boiled over each time.
He wore a Clark County Fire Department shirt, one of the many gifts his family has received since her death.
"We never fought," he said. "We always had like, a perfect relationship."
She was loving and supportive, but also blunt and funny. She made an extreme effort to make it to all his sporting events — since he was 6 years old, he said.
When she wasn't in the stands, they mostly hung out at home. But one time, the two went camping in the middle of an Oregon forest with some of Lisa's family.
"While we were there, I had this idea," Robert said, reflecting on a moment he also shared during his eulogy. "I told her that, at midnight, I wanted to go up to the lake that was near us and just sit down and look at the stars for awhile."
While everyone else was falling asleep, they did just that.
The boy played music on his phone. She shared stories.
It was pitch black, save for the sky.
"And she goes, 'One day, I'm going to be gone. And this is one memory you're definitely going to remember of me, because it's you, me and the stars,'" he said, pausing.
It was sweet of her, to bookmark that moment. She always thought of others.
On the way back to their tent, they got turned around. It was a little scary, but Mom was by his side.
There have been so many terrible moments since she was killed.
When Robert finds himself feeling lost, he pictures himself at that lake. He can feel her, right there, next to him, under the stars.
Contact Rachel Crosby at rcrosby@reviewjournal.com or 703-477-3801. Follow @rachelacrosby.
RELATED
After Las Vegas shooting, 84 children cope with loss of parent
Las Vegas shooting victim's kids remember 'tiny, mighty mom'
California family remembers dad who died in Las Vegas shooting
Family's development stunted when mom dies in Las Vegas shooting
Widower finds comfort in child, faith after Las Vegas shooting