Students raise money for comfort dogs from Oct. 1 Shooting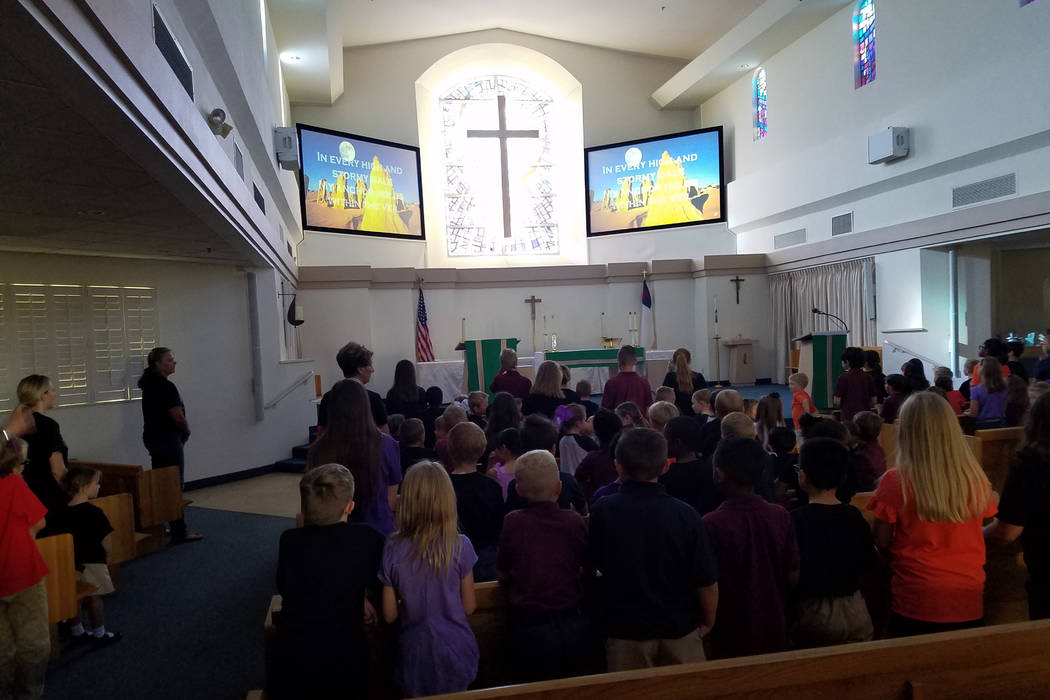 Students at Lamb of God Lutheran School have short chapel services on Wednesdays and usually wear school uniforms to class.
On Monday, they had a special chapel and got to wear #VegasStrong T-shirts or the remembrance theme colors of black, purple or orange if they offered a $1 donation.
Money collected Monday will go to the Lutheran Church Charities' K-9 Ministries program in Las Vegas.
"The comfort dogs were really instrumental here in Vegas in the days following the tragedy and we wanted to say thank you in a special way," said Christy Wood, principal of the elementary school at the 215 Beltway and North Jones Boulevard.
Lois, a golden retriever that is one of the local comfort dogs trained to interact with people in crisis, was at work Monday at Mandalay Bay. She and two comfort dogs from California were at the property for Mandalay Bay employees and customers.
Students at Lamb of God sang hymns, participated in a group prayer with the Rev. Michael Scholz. Wood said the school raised $200 for the comfort dog program.
Contact Richard N. Velotta at rvelotta@reviewjournal.com or 702-477-3893. Follow @RickVelotta on Twitter.