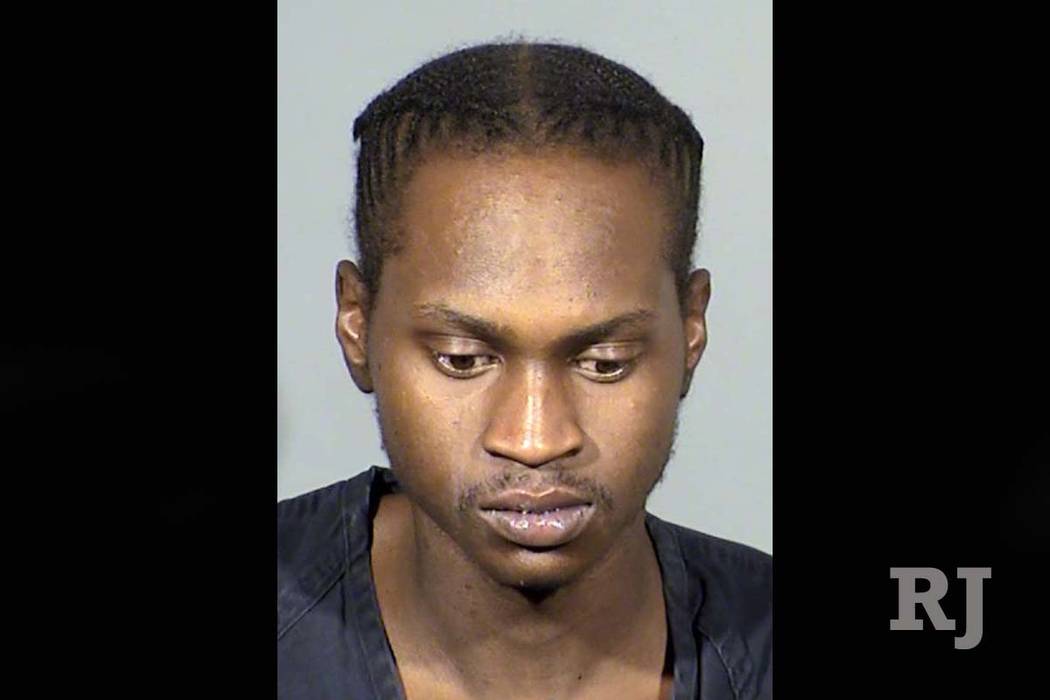 A former suspect in an August homicide has been cleared, and police seek to arrest the witness who incorrectly identified him.
Las Vegas police arrested Phillip McGreggor, 22, after a witness to the Aug. 25 shooting death of Jermele Rayvone Watkins told investigators he was certain of the man's involvement. The witness, who also was in the apartment, identified McGreggor by the distinctive color of his braces.
McGreggor denied involvement in the shooting, police said.
"It was scary for him to be arrested, but he's glad it has been confirmed that he had nothing to do with the murder," McGreggor's attorney, Caitlyn McAmis, said in a text message to the Las Vegas Review-Journal.
McAmis said McGreggor did not want to comment ahead of his Monday morning hearing in Las Vegas Justice Court. Records show that prosecutors are requesting to dismiss his case.
Watkins, 28, was gunned down inside an apartment at 517 N. 28th St., near Bonanza Road, during a robbery, police said.
The witness initially gave investigators generic descriptions of five people who robbed Watkins and him, Metropolitan Police Department homicide Lt. Ray Spencer said. The only distinctive description he provided was that one man had colored braces, Spencer said.
The next day, the witness called police and said he saw the man with braces at a nearby apartment complex, Spencer said.
After McGreggor was identified and taken into custody, Spencer said, the witness walked around the neighborhood pointing a gun at people in an attempt to find the perpetrators on his own. He also pistol-whipped a person, Spencer said.
That prompted police to obtain a warrant for his arrest.
Detectives continued to investigate the shooting and arrested two people they linked to the case and other robberies across the valley, Spencer said. Both told investigators they had no idea who McGreggor was, he said.
"At that point, we tried to go re-interview the victim, but he's basically in the wind now because he knows he's wanted for the other actions," Spencer said.
Spencer would not name the witness or the two suspects who were arrested.
Investigators believe they have identified the other people involved in the Aug. 25 robbery and homicide; the investigation is ongoing.
Contact Blake Apgar at bapgar@reviewjournal.com or 702-387-5298. Follow @blakeapgar on Twitter.