Vegas Strong Resiliency Center continues to aid shooting survivors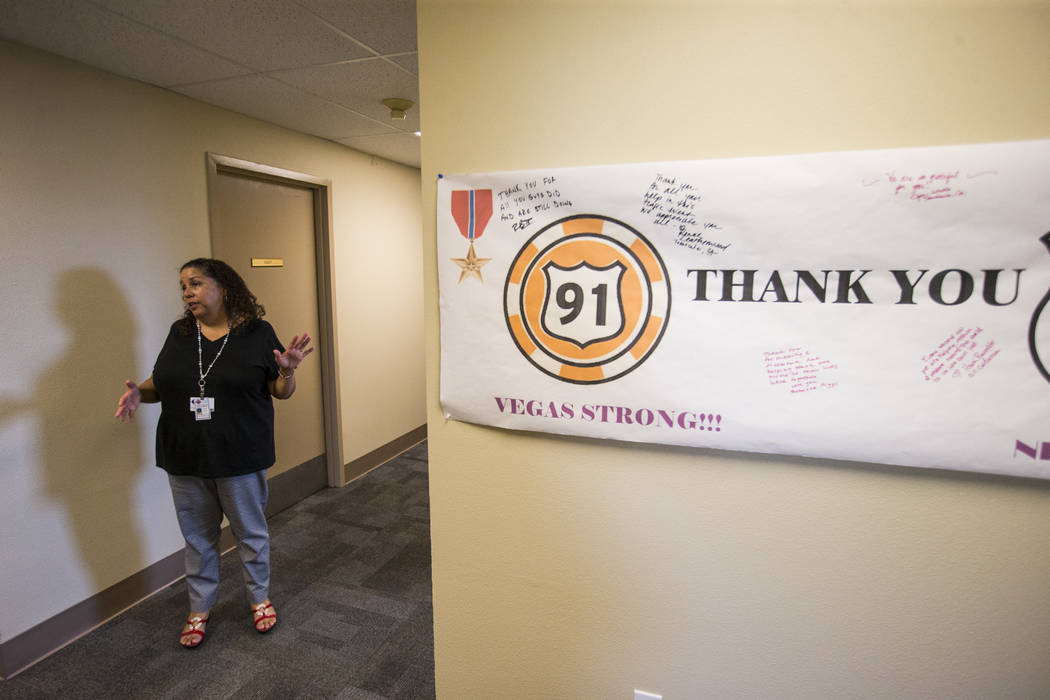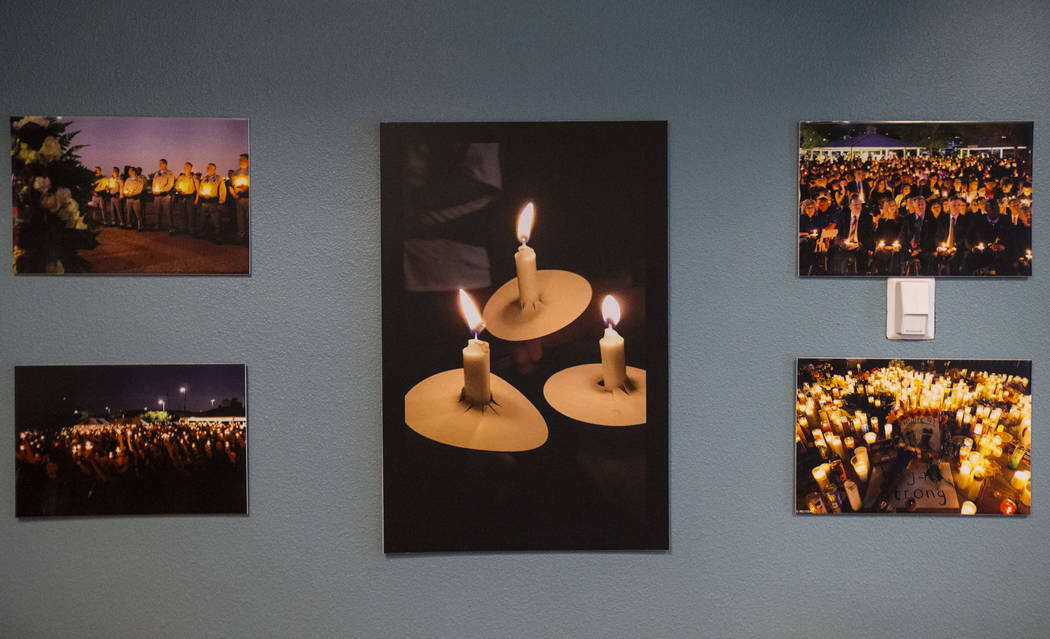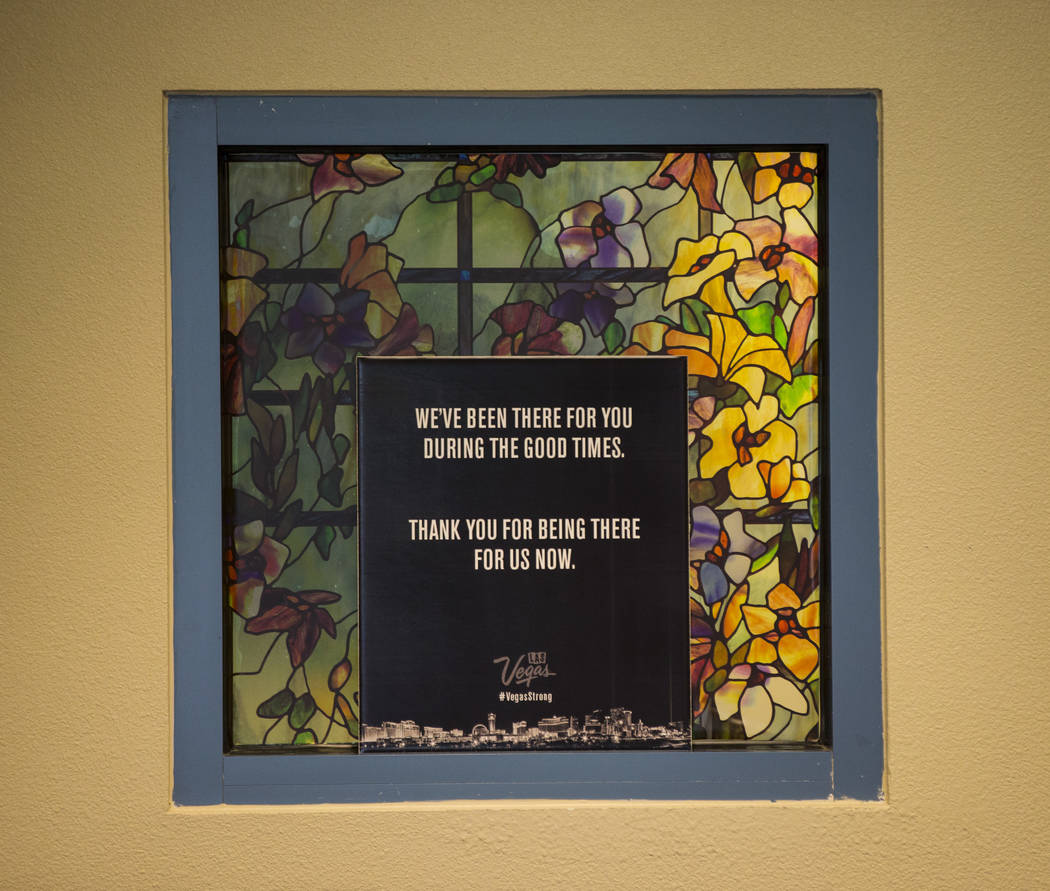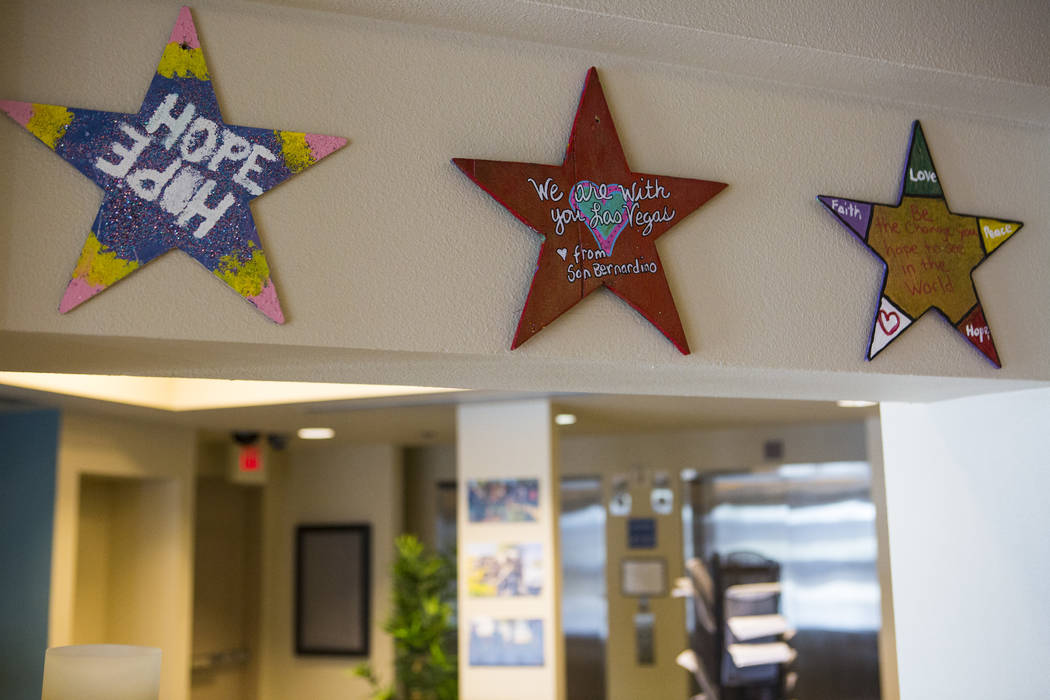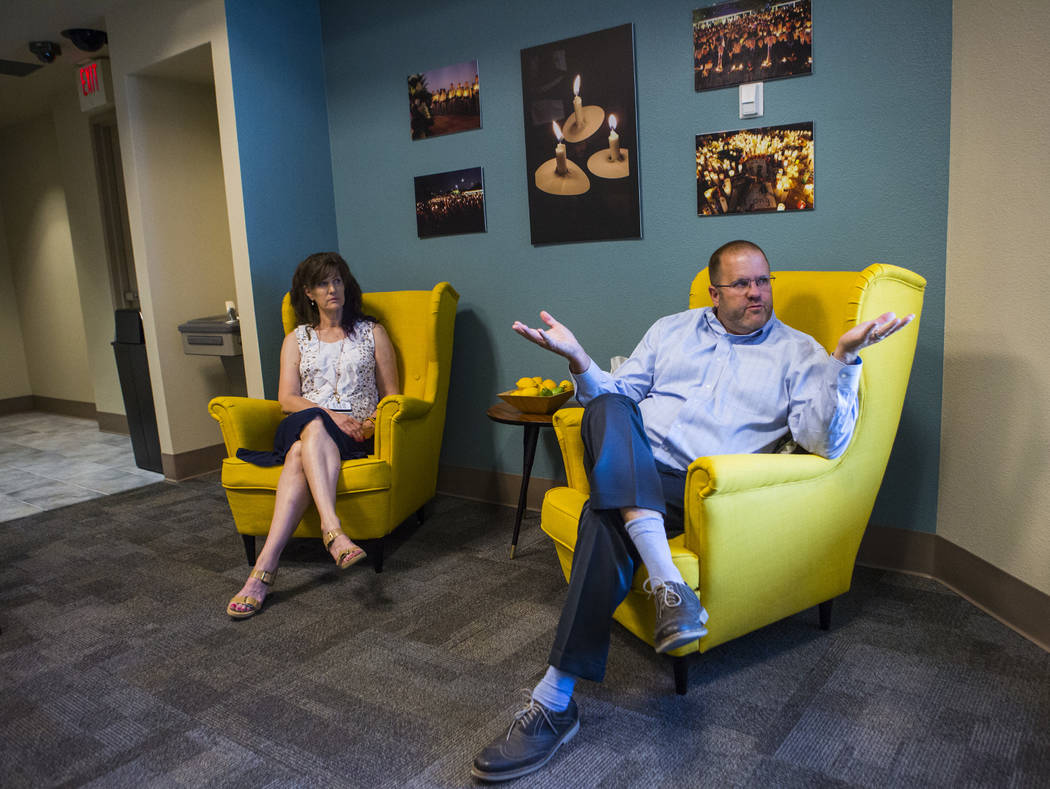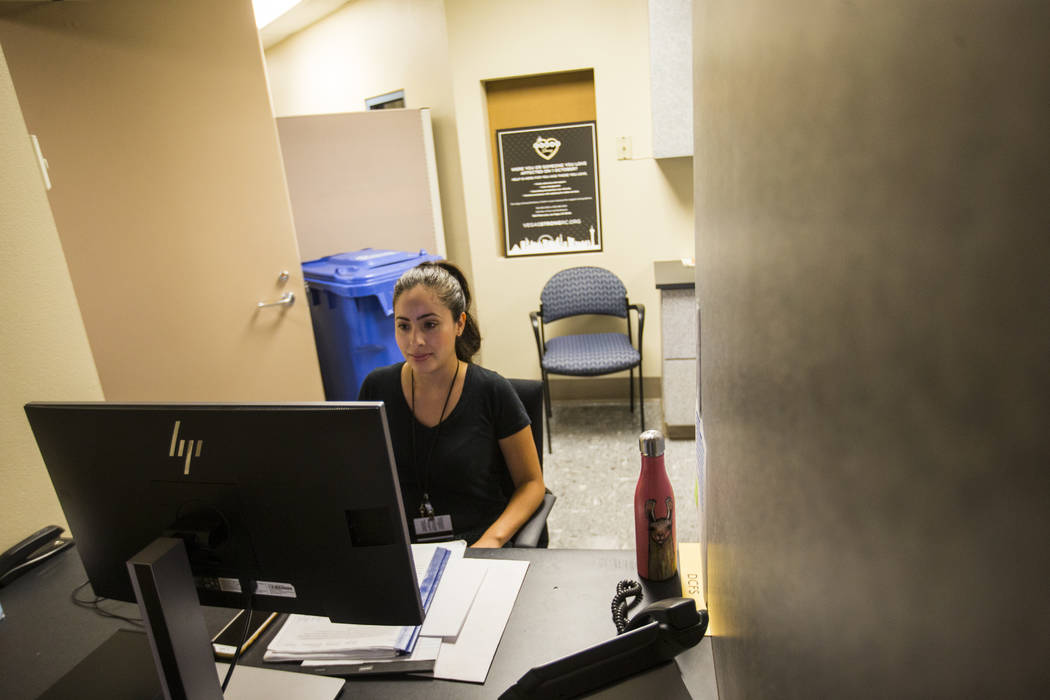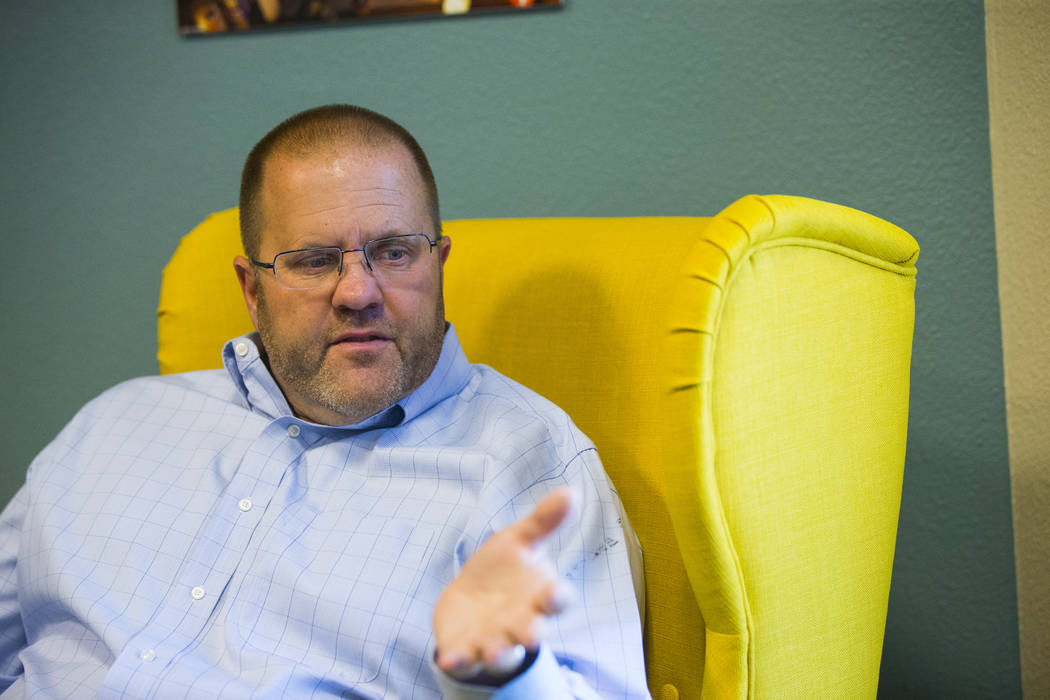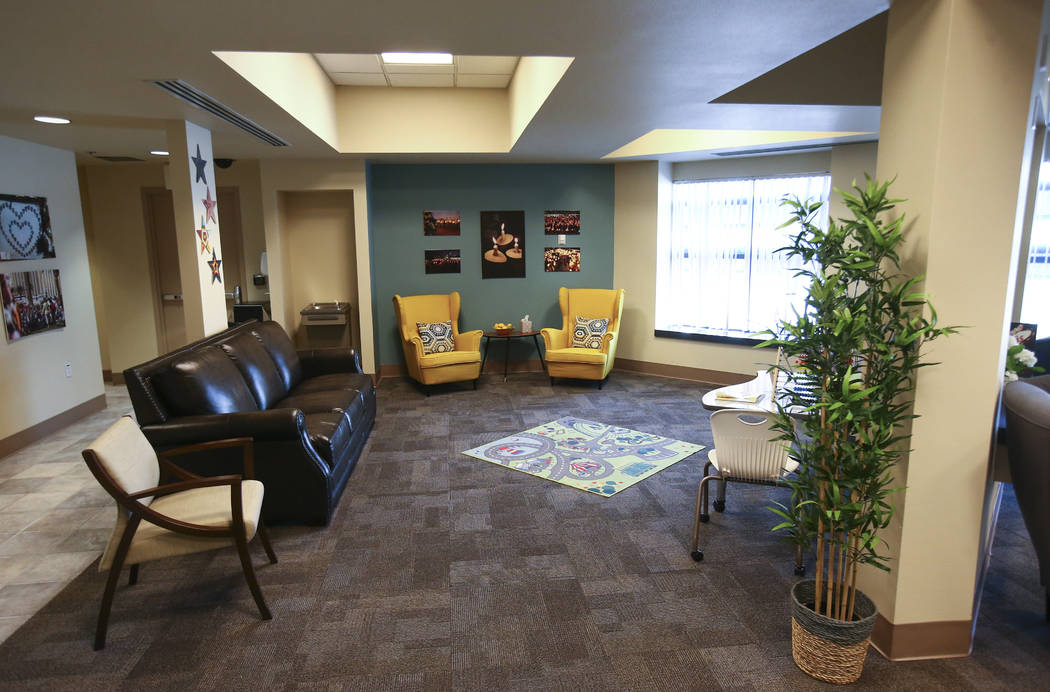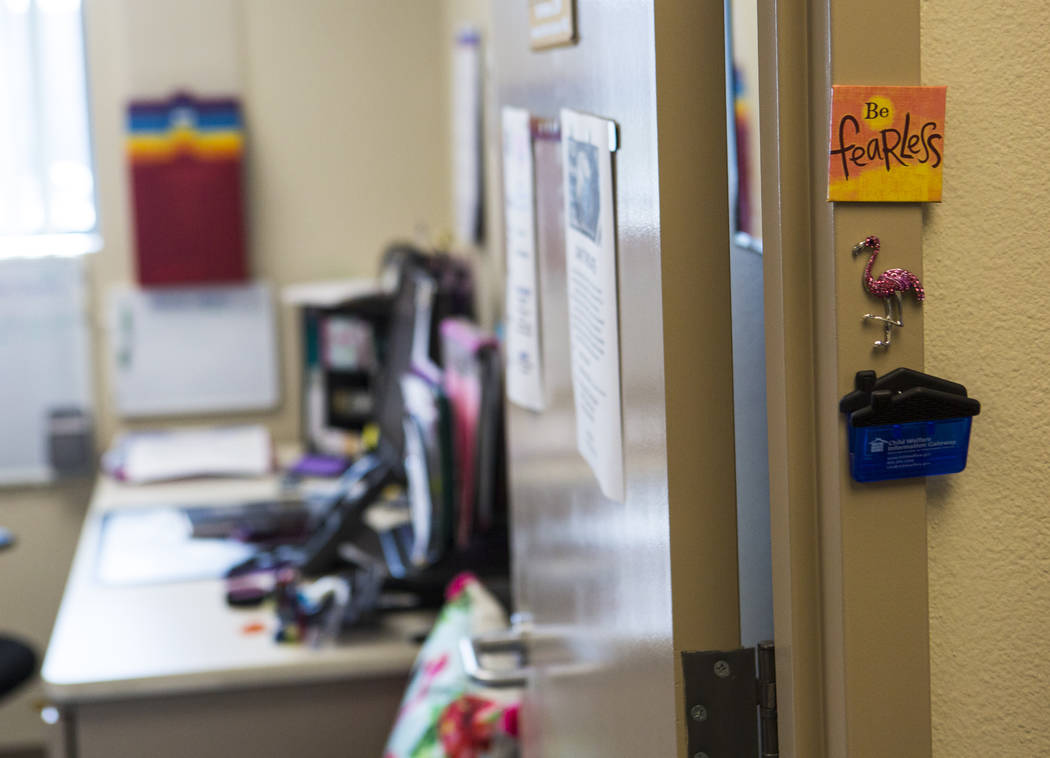 Standing in hospital scrubs, Carrie Weidenkeller waited in a hotel elevator with her husband as it barreled upward on Oct. 2, pinging closer and closer to her floor.
"Did you hear anything about the shooting last night?" a nicely dressed man in the elevator asked the couple.
"Yes," she replied.
Weidenkeller explained that she and her daughter, Marissa Narvaez, who was 23 at the time, were both at the Route 91 Harvest festival when the gunfire erupted. Both managed to escape, but both had been shot.
As the elevator kept moving, Weidenkeller said her daughter was still being treated at Spring Valley Hospital, where the pair had been taken just hours earlier. But right now, Weidenkeller told the man, she was hurrying back to her hotel room to collect her things in time for the 11 a.m. checkout.
Taken aback, the man identified himself as a hotel executive and immediately offered to help with lodging, should the family ever need it. He also mentioned that the hotel would have granted them a later checkout.
"I never in a million years even thought about asking the hotel for a later checkout," Weidenkeller says now. Because after experiencing something so traumatic, "You don't even think about anyone willing to help you."
Seeking help
In the days after the shooting, Weidenkeller's daughter applied for financial assistance for both of them through the Nevada Victims of Crime program, since she and her mother had extensive medical bills.
The elevator moment reminded the pair that it is OK to ask for help.
Through the Vegas Strong Resiliency Center, both mother and daughter also received counseling referrals, which helped them secure a reliable therapist in Eastvale, California, where they live.
"I'm so glad that they have things like the Resiliency Center and the Victims of Crime program, because I'd never in a million years dealt with anything like that," the mother said of the shooting. "I never expected anyone to help."
The Nevada Victims of Crime program offers anyone who was at the festival on Oct. 1, regardless of whether they suffered physical injury, up to $35,000 in financial assistance, depending on needs, though that cap can be surpassed in some cases.
To date, the program has received about 5,300 applications from Route 91 survivors, spokeswoman Mary Woods said. The deadline to apply is Oct. 1.
Police have said about 22,000 people attended the festival that night.
Several services
The Vegas Strong Resiliency Center was created in the wake of the mass shooting, born out of the temporary family assistance center established near the Strip for survivors and relatives of victims.
Since Weidenkeller and her daughter live in California, they called the Resiliency Center, which has served more than 7,000 people since it opened. But the facility accepts walk-ins, too. It was designed with survivors in mind — a relaxing environment with space for children to play, decorated with photos of positive moments that followed Oct. 1.
Experts on hand can provide survivors free legal advice and help them navigate evictions, debt collection, car repossessions and foreclosures, which can happen in the financial fallout of tragedy.
A quick call also can connect survivors with a therapist, which is another reason the center plans to stay open in the years ahead. It is currently grant-funded through Oct. 1, 2020, Assistant County Manager Kevin Schiller said, but officials are working on ways to sustain it much longer.
"At the end of three years, it doesn't mean that survivors' needs go away," Schiller said.
Long road ahead
Weidenkeller and her daughter still struggle sometimes. The nightmares in particular feel hauntingly real.
"We've been to as many concerts as we can," the mother said. "We've done as much as we can to get back to our normal selves. But we realize we're never going to be able to get back to who we were. It's a long road."
Still though, the pair chases the good. This month, Narvaez spoke to the Las Vegas Review-Journal on the way to seeing Jason Aldean with her mom for the third time since Route 91, which had been their favorite festival.
Narvaez, who is now 24, said he inspires her to heal.
"He was a target, and the fact that he has the courage to continue to get back onstage and in the spotlight — if he can do that — standing up there, elevated, where everyone can see him — then I can stand in a crowd and watch him," she said.
One day, Narvaez said, she hopes to hear the end of, "When She Says Baby," the song that Aldean was performing when the attack started.
She realizes it is likely a trigger for a lot of people. And maybe, she wondered aloud, Aldean has removed it from his set list altogether.
But it's important for Narvaez to move past that moment, where she still finds herself stuck sometimes.
"I really want to finish that song," she said.
And on Sept. 20 in a Chula Vista amphitheater, Aldean did.
Contact Rachel Crosby at rcrosby@reviewjournal.com or 702-477-3801. Follow @rachelacrosby.