Vendors let into Las Vegas shooting site to remove property
November 2, 2017 - 12:41 pm
Updated November 2, 2017 - 12:49 pm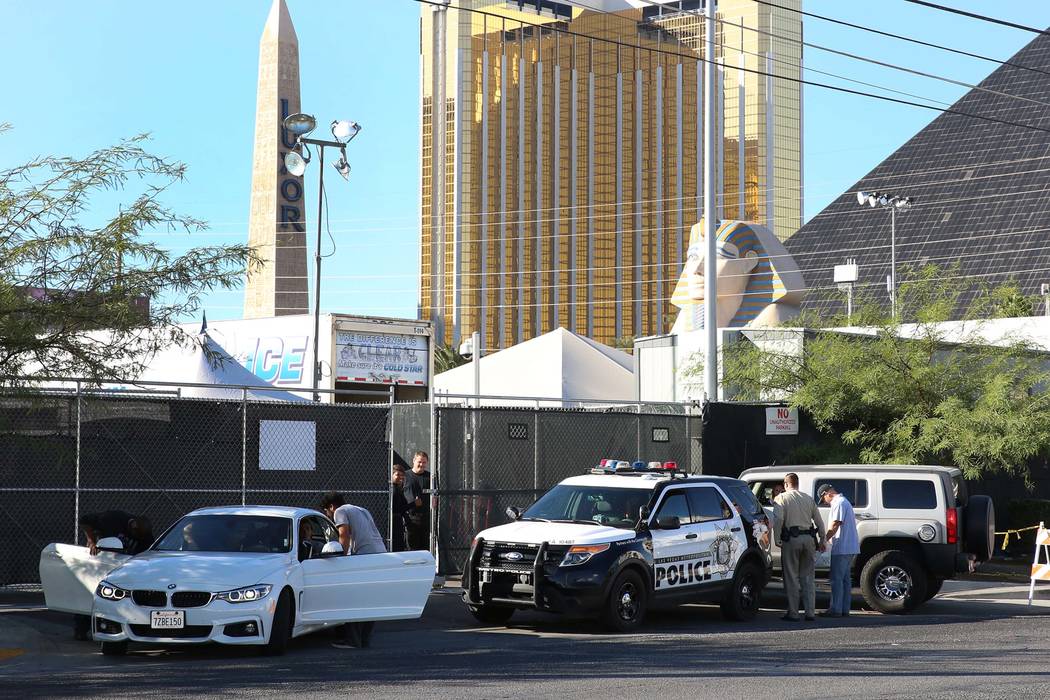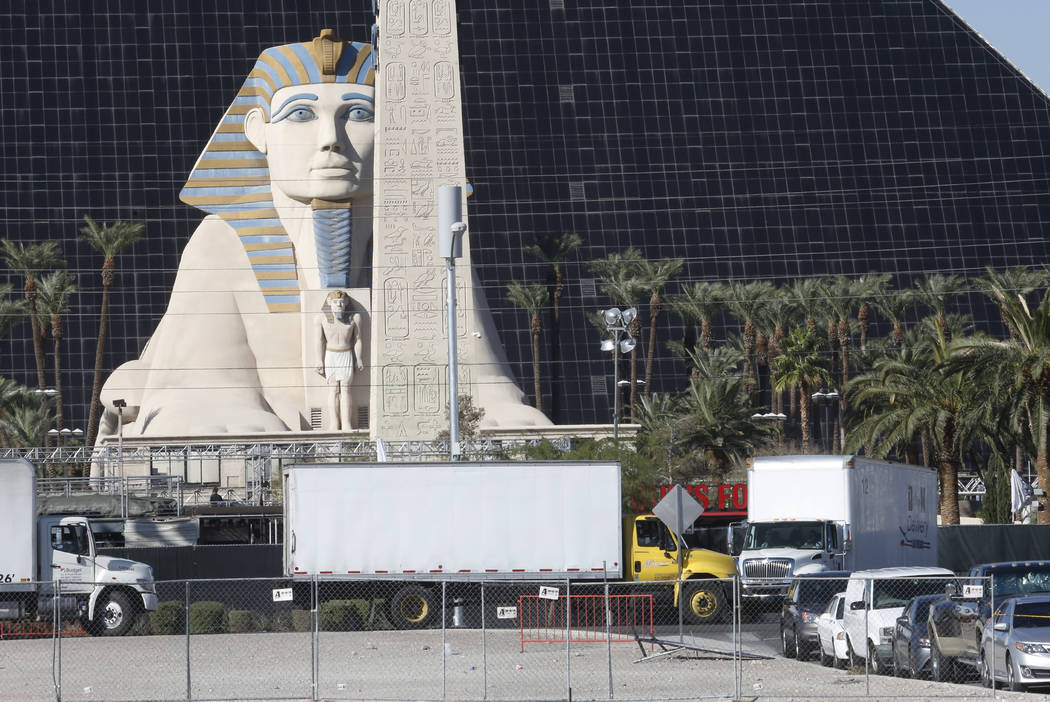 People in cars and trucks entered the site of the Las Vegas shooting Thursday to begin removing left behind equipment and merchandise.
Vendors and festival workers have been given different times for collecting their belongings.
Some vendors recently voiced concerns that they could not retrieve their items.
Collection will go on until at least Tuesday.
Alex Shalom said his production company got the OK to start removing equipment Thursday. He declined to give the name of the company.
He said he didn't work the Route 91 Harvest music festival, but has friends who did. He said he could see blood stains inside the venue.
"I feel for everyone who got hurt," Shalom said. "I can't believe this happened."
An email from a representative of Route 91 promoter Live Nation to vendors instructed them to leave cellphones in their cars before entering the venue.
Live Nation has offered to pack and send goods for vendors or have someone escort company representatives onto the site, chief human resources officer Nadia Rawlinson said in the email.
"This has been a frustrating and difficult time for you as a vendor, and we know that you have been anxiously waiting for this moment to arrive," Rawlinson said. "Thank you for working with us as we are all looking forward to putting this tragic event behind us."
The shell of a stage still stands on the grounds, along with a billboard advertising the festival.
Multiple police cars guarded all sides of the Las Vegas Village venue, which is owned by MGM Resorts International.
MGM also owns Mandalay Bay, where the gunman's fire originated.
On Monday, attorneys agreed to open the venue to photographing and diagramming of the the concert grounds. The attorneys represented MGM, Live Nation and other companies sued by a California woman who sustained three gunshot wounds in the massacre.
Contact Wade Tyler Millward at wmillward@reviewjournal.com or 702-383-4602. Follow @wademillward on Twitter.