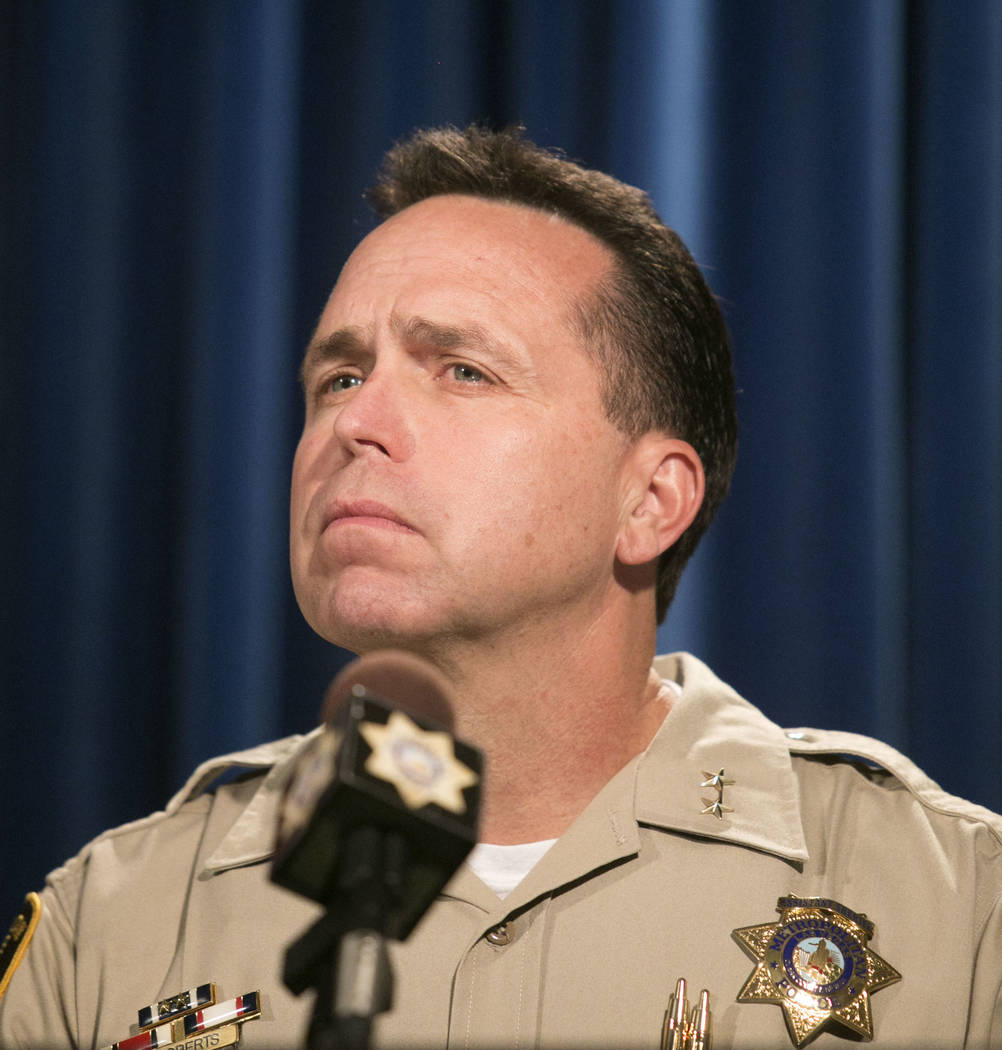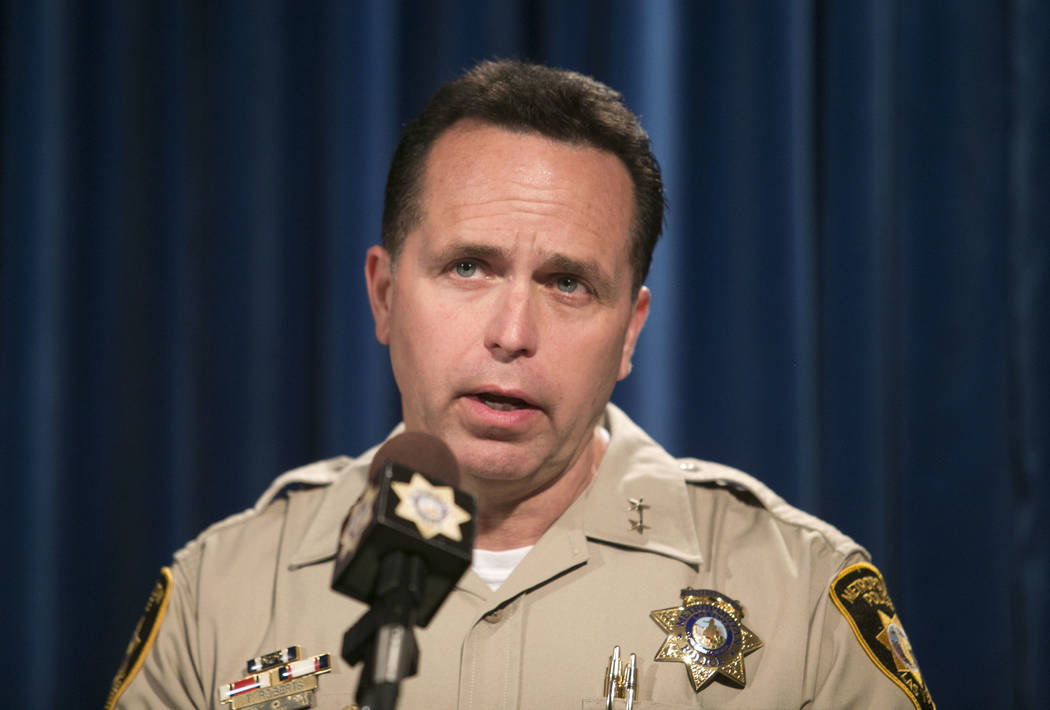 The Metropolitan Police Department officer who shot at burglary suspects in central Las Vegas had fired his personal shotgun, Metro said during a press conference Tuesday.
Lazar Siroyan, 37, has been with the department since June 2012 and is on paid administrative leave as police investigate the incident.
Surveillance video from 3:58 a.m. Saturday shows three men in hoodies using crowbars to pry open the doors of the Blackjack Collective Medical Marijuana Dispensary, 1860 Western Ave., while another waited in a 2014 Chevrolet Cruz. Other video shows the men robbing the business of marijuana and trying to get into the business's vault.
Siroyan and his partner were dispatched at 4:08 a.m. Around 4:15, Siroyan and his partner approached the building's southwest corner, where Siroyan encountered three of the four suspects, Assistant Sheriff Tom Roberts said.
At about 4:20 a.m., Siroyan fired one shot in their direction, striking no one. He can be heard yelling "Stop" and "Get on the ground, now" in footage from his body camera.
The suspects, Semaj Brown, 19, Cory Ervin, 24 and Willik Mosby, 21, fled and were captured after a short pursuit. Justin Edwards, 21, the alleged getaway driver, was stopped by a patrol officer at Charleston Boulevard and Grand Central Parkway. Evidence from the burglary was recovered inside the car, Roberts said. The men were arrested on suspicion of burglary, conspiracy and grand larceny.
When asked why Siroyan used his personal 12-gauge shotgun, Roberts said, "I have no idea; we will look at that in the administrative side. It does provide different advantages compared to a sidearm. That was his choice."
Over the last few months, there have been a number of burglaries in dispensaries and pharmacies, in which crowbars were used, Roberts said. Detectives from other valley police agencies are reviewing burglary cases that involve people matching the description of the Blackjack Collective robbery suspects.
Roberts said police are encouraging marijuana dispensaries to increase security.
"We have a good working relationship with all the dispensaries in the valley," Roberts said. "I think that's why you see a lot of them beef up their security."
Contact Briana Erickson at berickson@reviewjournal.com or 702-387-5244. Follow @brianarerick on Twitter.
1860 Western Ave., Las Vegas NV