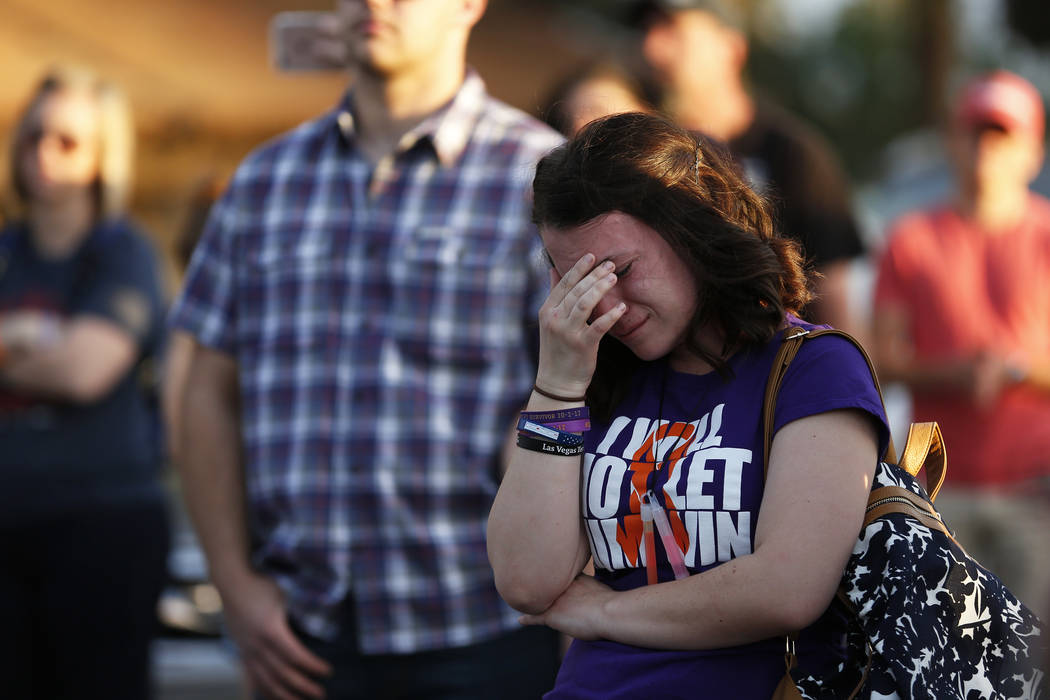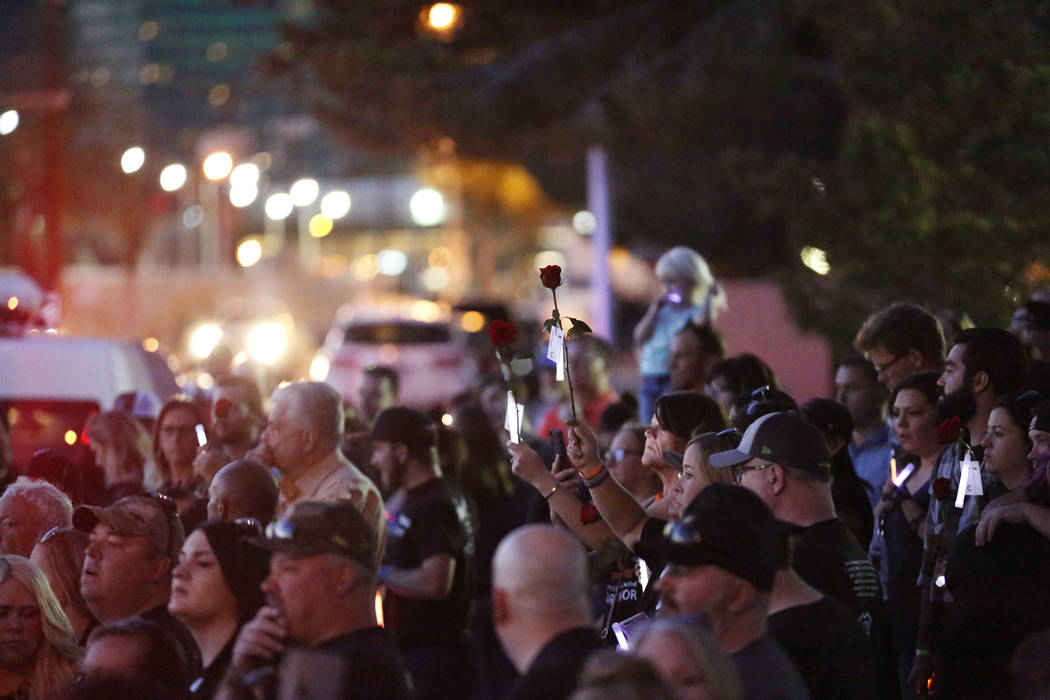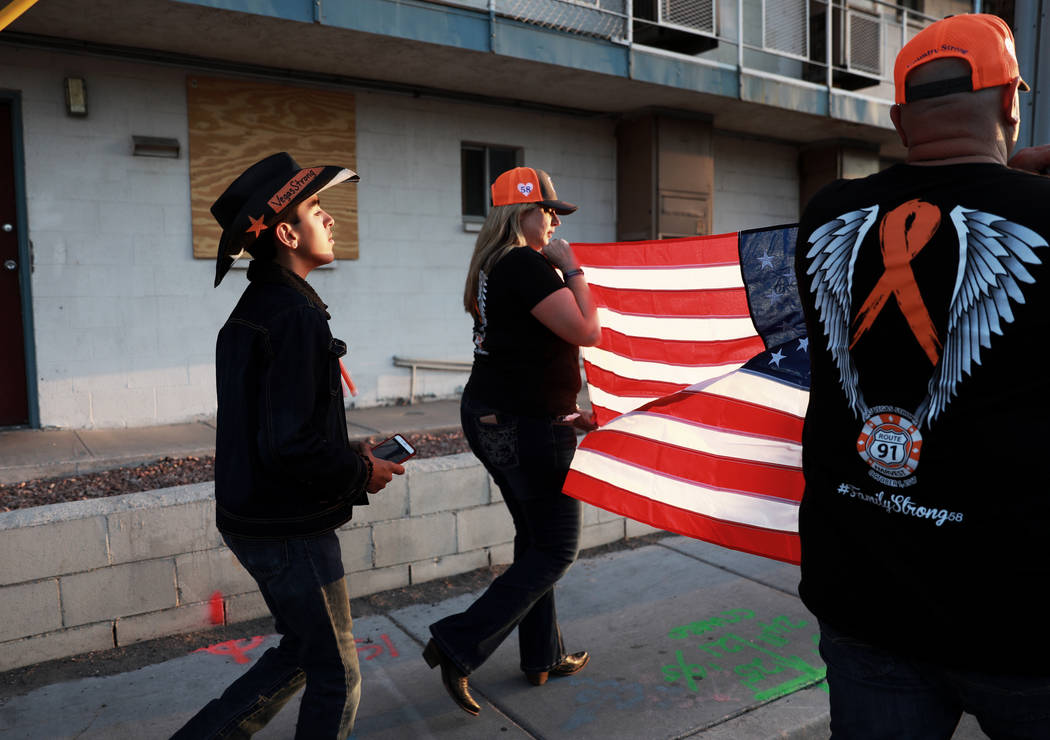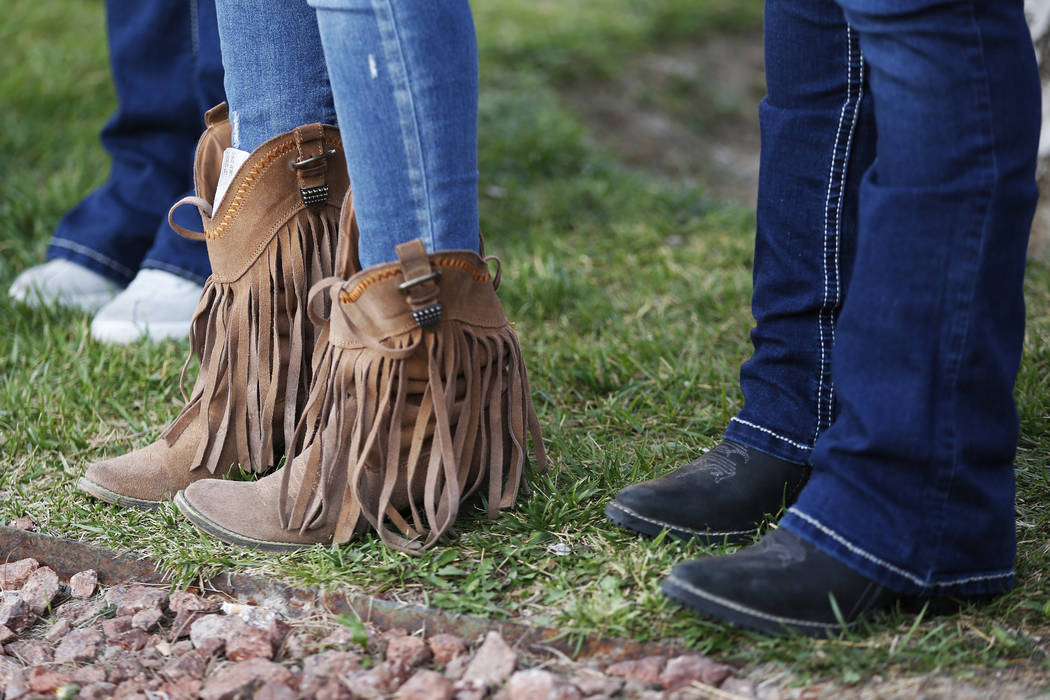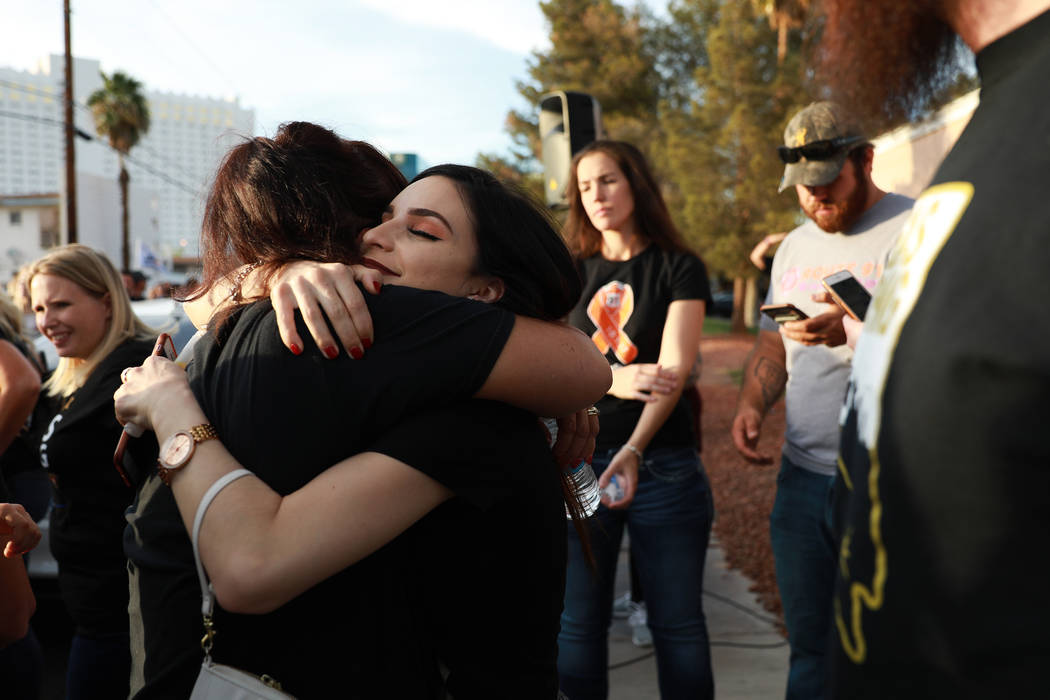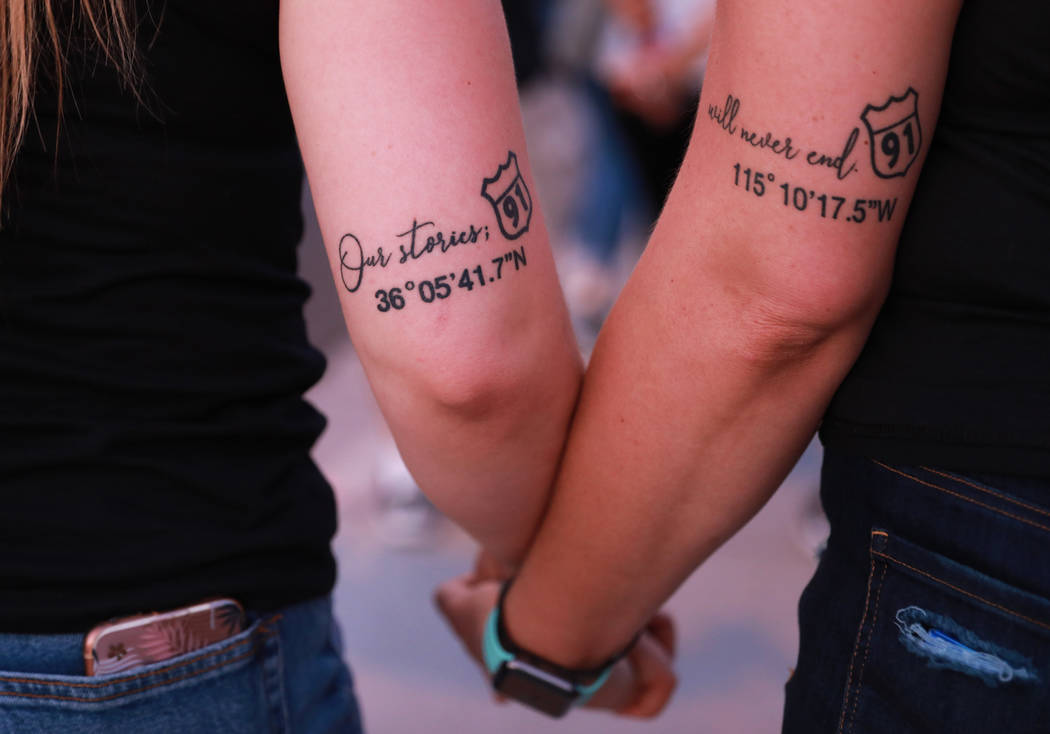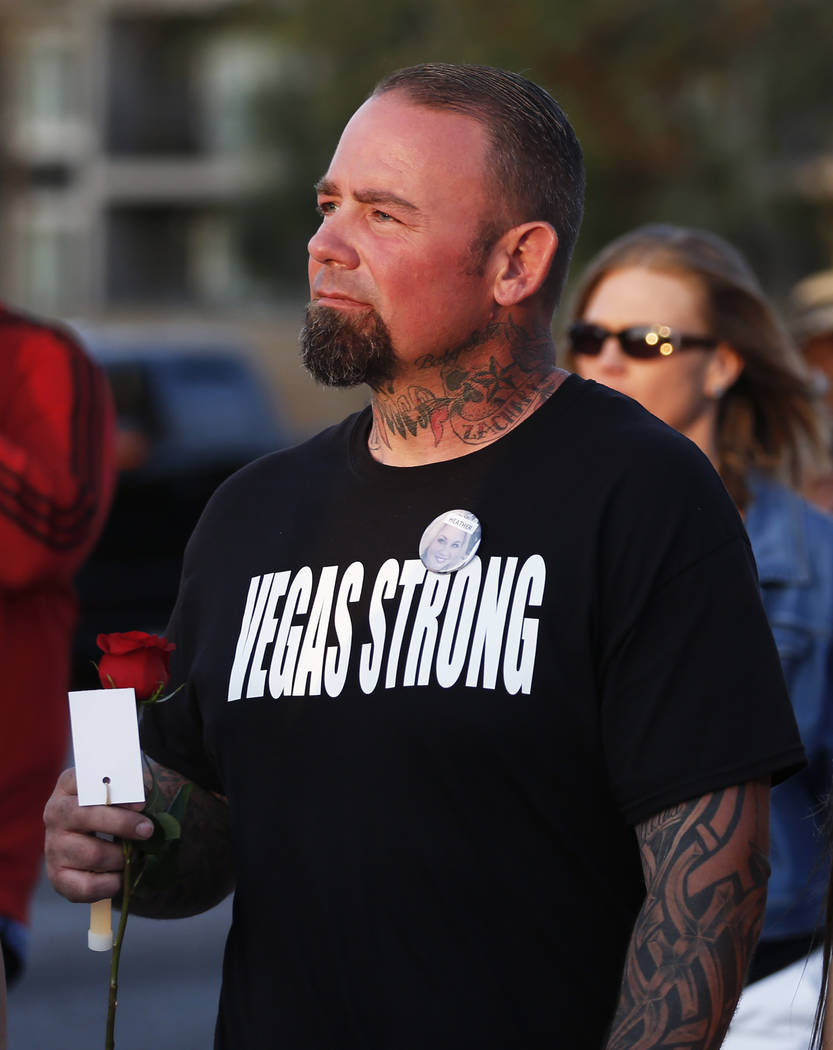 Fifty-eight red roses, one for each person killed in the Oct. 1 shooting on the Las Vegas Strip, were raised toward the sky Sunday evening.
Family members, friends and other supporters held the roses at a vigil attended by about 300 people at the south end of the Strip to commemorate six months since their loved ones were killed and hundreds more were injured.
"This is where we became a family," survivor and co-organizer Stacie Armentrout said. Some came from as far as Alaska to revisit the Route 91 Harvest festival grounds, she said.
Survivors and supporters walked the perimeter of the shooting site across from Mandalay Bay, where Stephen Paddock opened fire on festivalgoers. They wore cowboy boots and hats and Vegas Strong and Route 91 shirts. Attendees carried an American flag in front and other white flags that read "Survivor" over a silhouette of the Strip skyline.
Armentrout and survivor and co-organizer Shawna Bartlett read aloud the names of the 58 who were killed to start the vigil. Organizers gave a white glow stick symbolizing each victim to a family member, close friend or other representative of every person who was killed. Hundreds of others followed with orange and purple glow sticks to symbolize the colors of the festival.
Bartlett rarely has returned to the festival grounds since the shooting, but she said it was the most appropriate place for the six-month gathering.
"We're not gonna let evil win," Bartlett said. "We're not gonna let him (Paddock) win. That's not gonna happen."
Memorials to the victims lined the fences as survivors walked past.
"Sunny days ahead," read one homemade star ornament tied to the fence near Mandalay Bay Road and Las Vegas Boulevard South. One man tied a glow stick to the fence surrounding the venue before leaving.
Chris Muniz was at the concert with his wife, Lisa Romero-Muniz, who was killed in the attack. He said he thought he was going to have a harder time attending the walk, but he called Sunday's gathering "beautiful."
"I can't explain it," he said. "There's so much love. And this place is so strong and everybody's pulled together."
Sunday was Debbie Davis' first time at the venue since the shooting that killed her daughter, Neysa Davis Tonks. She said such get-togethers help survivors in the healing process.
"It was such a terrible loss, but I think we're all trying to move forward and find the good in people," Davis said.
Contact Blake Apgar at bapgar@reviewjournal.com or 702-387-5298. Follow @blakeapgar on Twitter.