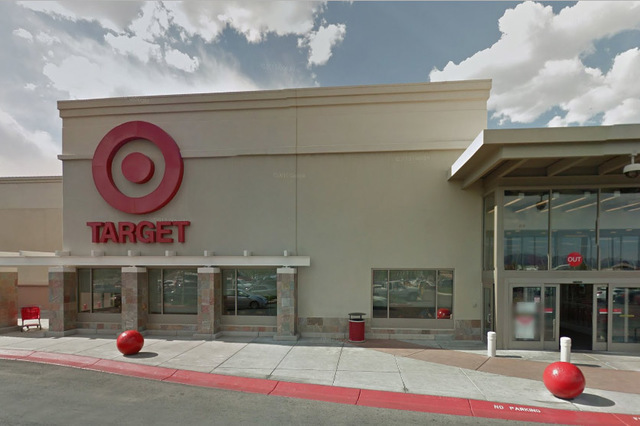 Las Vegas police are investigating a shooting that happened Thursday evening after a reported theft at a south valley Target store.
The initial theft happened just before 5:30 p.m., Metropolitan Police Department Lt. Timothy Hatchett said. As the theft suspect walked out of the 4100 Blue Diamond Road store — near Arville Street — one of the store's loss-prevention officers confronted him and "a struggle ensued."
At that time, a nearby, uninvolved and armed witness saw the struggle and "believes a robbery is taking place," Hatchett said.
In an attempt to intervene, the witness confronted the suspect and tried to catch him. But the suspect got away and got into his vehicle.
In the next few moments, the armed witness fired his handgun toward the suspect's vehicle.
As of 8 p.m. it was unclear whether the suspect was shot. The suspect was not in custody.
Police were still at the scene Thursday night talking with the witness who fired the weapon. It's unclear if the witness will face any charges.
No suspect description was available late Thursday.
Contact Rachel Crosby at rcrosby@reviewjournal.com or 702-387-5290. Find @rachelacrosby on Twitter.