Woman fatally shot by officer stabbed officer, strangled brother, police say
Updated August 28, 2023 - 6:23 pm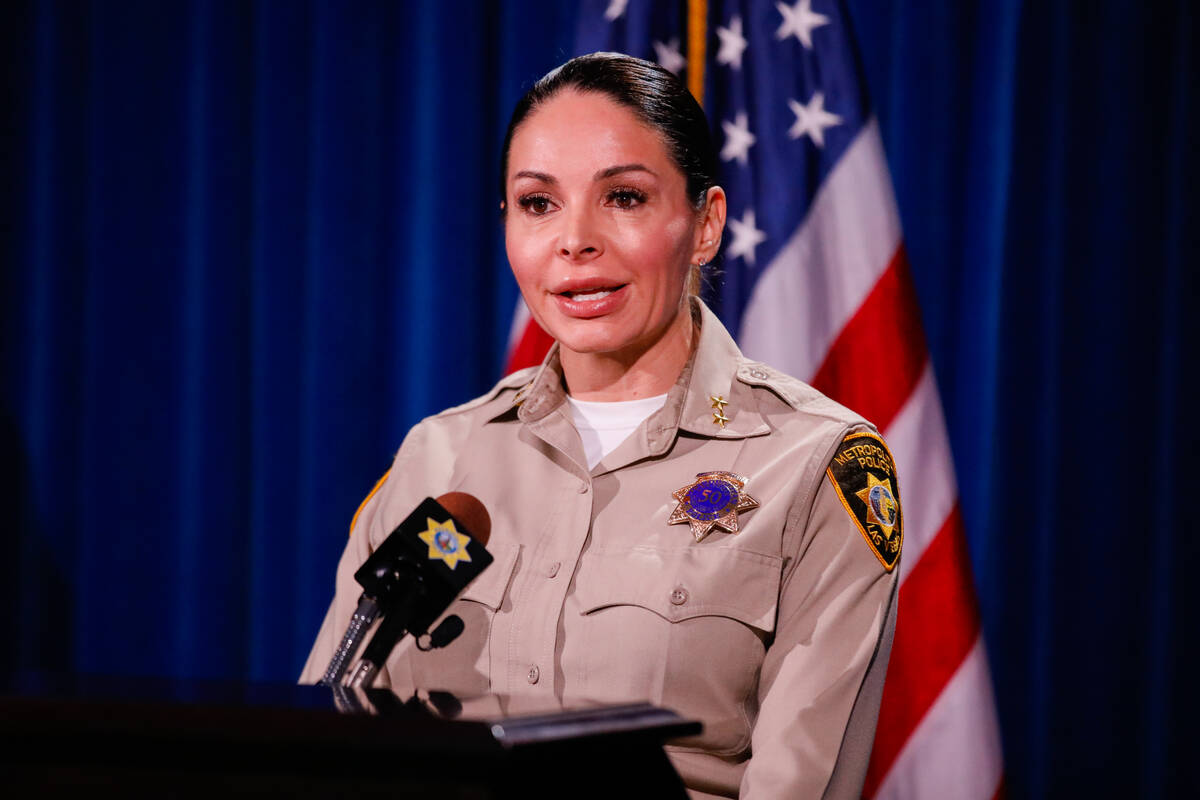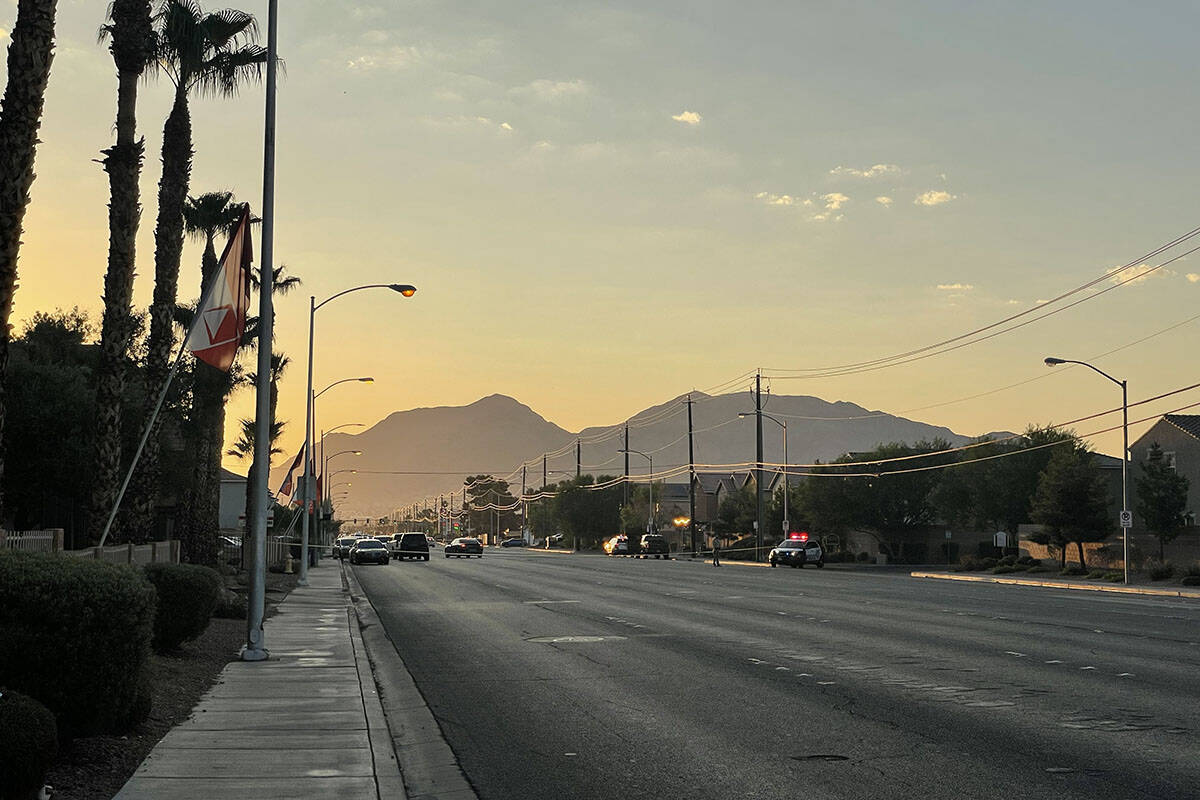 A Las Vegas woman killed by police last week had asked an officer to take his hand away from his gun seconds before she stabbed another officer and was shot, according to body camera footage released Monday.
Sandra Lopez-Ochoa, 25, was being placed into handcuffs Friday morning on suspicion of battery by strangulation when she reached down, pulled out a knife and stabbed the officer holding her wrist.
Officer Rudy Sacba fired five shots from his Glock 17 9mm pistol, killing Lopez-Ochoa.
Lopez-Ochoa and her brother had both called police around 1 a.m. to report a domestic disturbance at an apartment in the 3600 block of East Lake Mead Boulevard, near North Pecos Road.
"She quickly turned toward the officer who was holding her left arm and stabbed him on the top of the head," Metropolitan Police Department Assistant Sheriff Sasha Larkin said Monday during a press conference. "Lopez-Ochoa then turned toward Officer Sacba while still armed with the knife. Officer Sacba quickly withdrew his firearm."
Sacba's partner, whom police did not identify, was stabbed above the left eyebrow.
The officer's body camera captured the moments before the shooting, as Lopez-Ochoa turned to Sacba while talking to both officers and said "Can you just not touch your gun?"
Sacba and his partner said he was resting his hand on his holster. The unnamed officer then asked Lopez-Ochoa to put her hands behind her back, before she grabbed the knife.
Larkin said the officer who was injured was released from the hospital Friday and is expected to return to active duty.
Sacba, 32, has been put on paid administrative leave pending investigations into the shooting.
Larkin said calls of domestic violence were down 5 percent compared to this time last year, but domestic-related homicides were up 85 percent in the same time period.
"Historically, domestic disputes can be probably one of the most dangerous calls our officers ever go on," Larkin said. "In every case, we make an effort to provide adequate resources and follow up for our victims to seek help. Because the truth is, we have to get the victim's help and out of the situation so it doesn't end up in a deadly encounter."
In October, Metro Officer Truong Thai was killed after trying to speak with a suspect during a reported domestic disturbance.
Contact Sabrina Schnur at sschnur@reviewjournal.com or 702-383-0278. Follow @sabrina_schnur on Twitter.