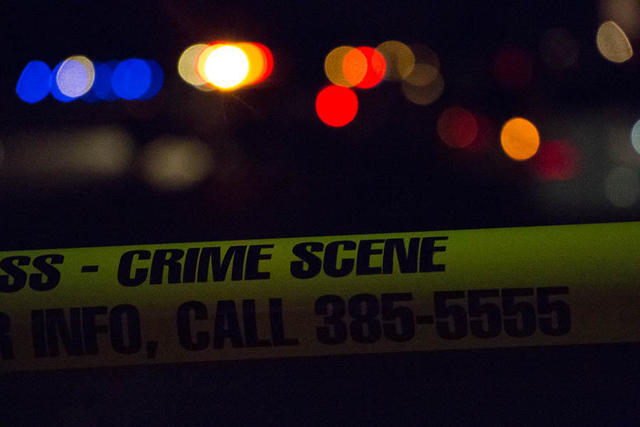 A man is in custody after an argument with another man escalated to a stabbing near the Arts District late Sunday night.
The man stabbed in the courtyard of an apartment complex at 915 Casino Center Drive about 11:20 p.m. was expected to survive his injuries, Lt. David Gordon with Metropolitan Police Department said.
Sgt. Steve Armbruster said a suspect was in custody but uncooperative. He could be heard yelling from a nearby police cruiser.
Gordon said the suspect ran after stabbing the other man. Police found him in a nearby alley with the help of a K-9 unit.
A woman was also arrested about 12:30 a.m. near the complex. Armbruster said her arrest was unrelated to the incident.
Contact Mike Shoro at mshoro@reviewjournal.com. Follow @mike_shoro on Twitter.