Summerlin man arrested — again — after allegedly dancing naked on street
Updated April 24, 2023 - 12:28 pm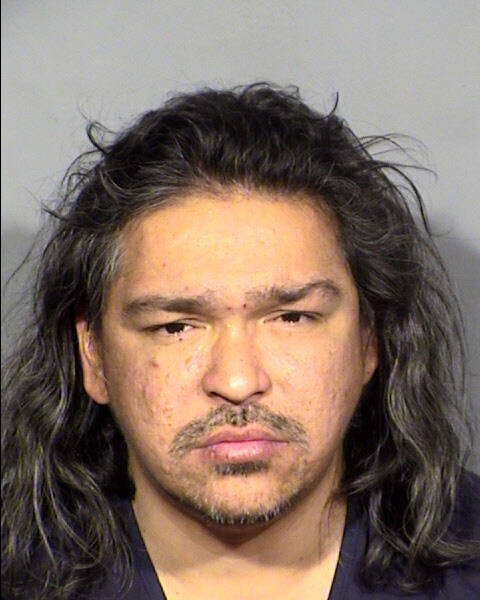 A 40-year-old Summerlin man was arrested on suspicion of indecent exposure after he allegedly was walking and dancing naked in front of his home Wednesday.
Las Vegas police officers responded to the 11000 block of Piedmont Valley Avenue about 5 p.m. Wednesday after receiving the reports of a nude man walking outside his house and dancing in the street, according to a Metropolitan Police Department arrest report.
A witness told police that Michael Spangenthal — who, records show, has been arrested in at least three similar cases — had been repeatedly walking in and out of his house nude for about an hour. The witness also told police that he saw Spangenthal "dancing in the middle of the street completely naked and exposing his genitals," the arrest report said.
Officers then engaged Spangenthal, who "ran from officers back into the residence, where he remained and refused to exit," the report said.
Spangenthal also threw household items and small rocks at the officers, according to the report. Officers eventually took him into custody Wednesday. He is facing a charge of felony indecent exposure, court records show.
It's not Spangenthal's first run-in with police. In September 2016, he was arrested after an hourslong barricade with police, during which he threw objects at them.
He was arrested again in September 2017 after another standoff with police that began with neighbors reporting him naked, yelling and cursing outside his home. That standoff forced police to evacuate nearby residents from their homes.
Another incident took place in 2019 when Spangenthal was arrested again after neighbors reported him naked and throwing rocks in the street. After a judge ordered him sent to a maximum-security psychiatric facility in Sparks for treatment, Spangenthal was found guilty of indecent exposure and sentenced to probation in that case.
He is due in court on Tuesday.
Contact Justin Razavi at jrazavi@reviewjournal.com. Follow @justin_razavi on Twitter.