Suspect accused of entering Las Vegas mall with fake gun ID'd
Updated May 18, 2018 - 4:01 pm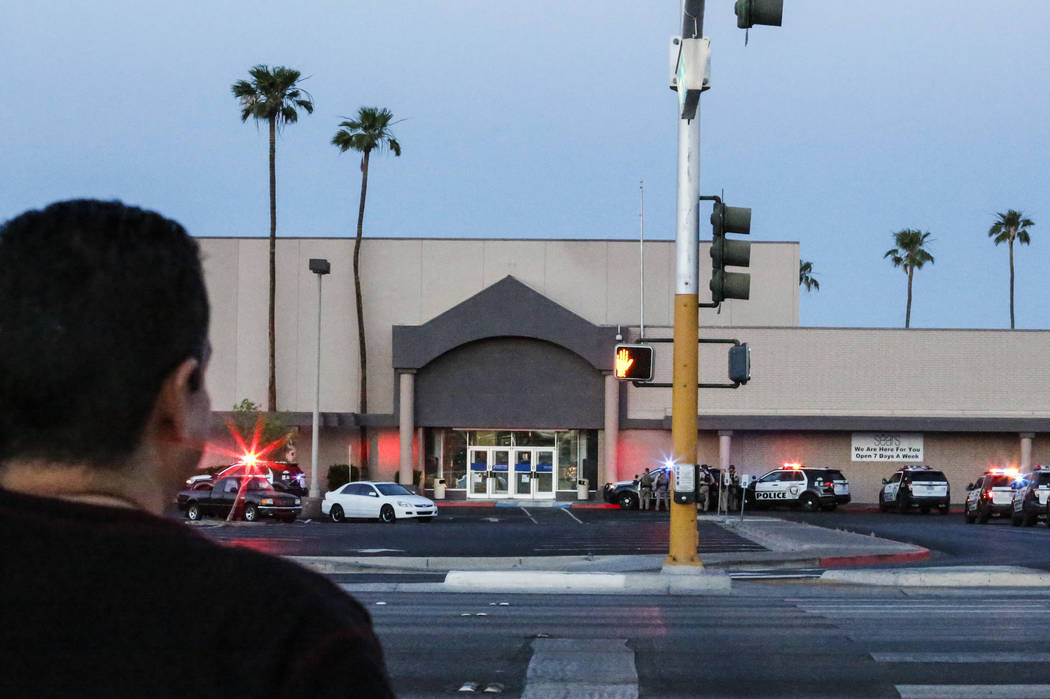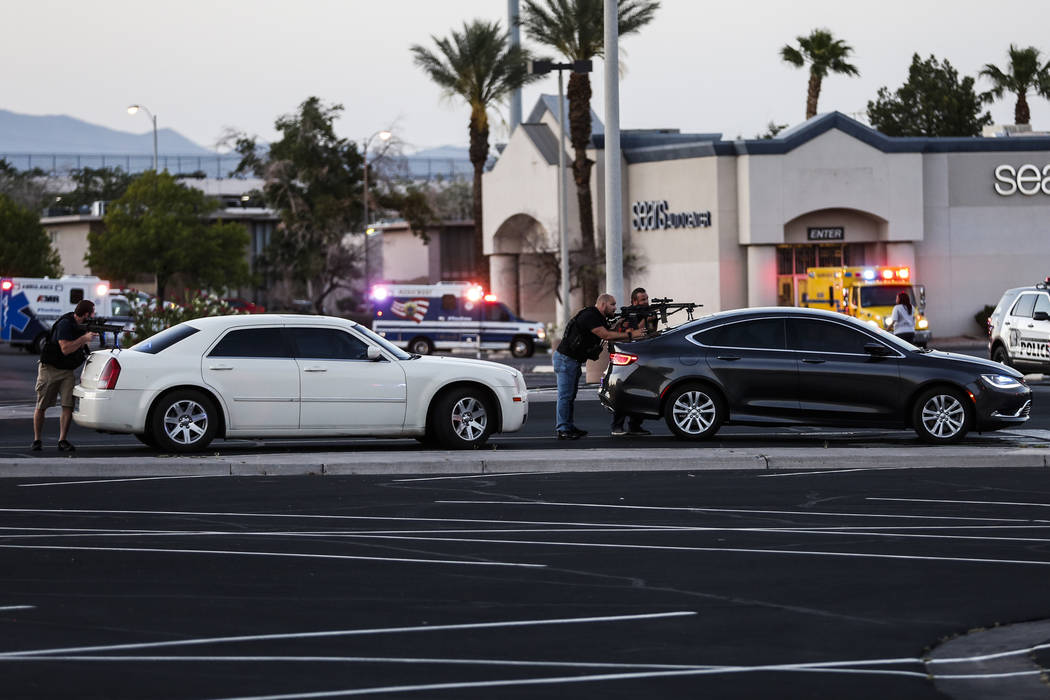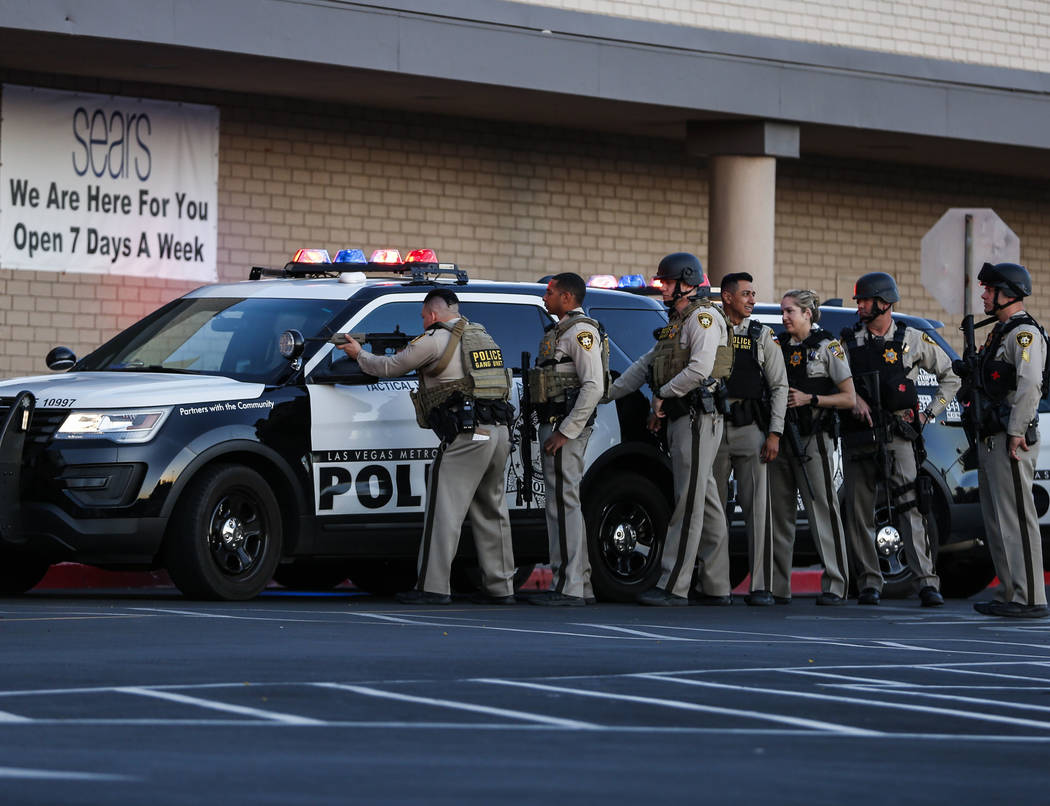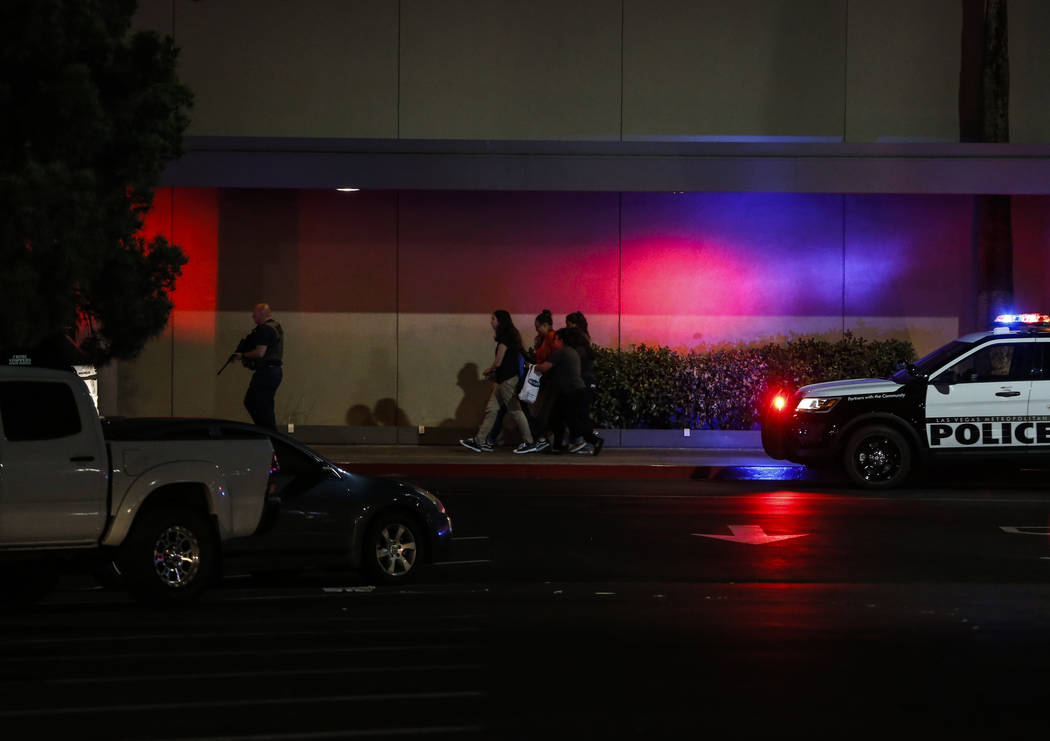 A Las Vegas man faces a terrorism charge after police accused him of entering the Boulevard Mall on Thursday evening while wearing a mask and carrying what appeared to be a long rifle.
Emile Daren Hopson, 25, was identified Friday morning by the Metropolitan Police Department as the suspect. He was arrested at his nearby apartment, police said, and faces one count of committing an act of terrorism. No other details surrounding his arrest or a possible motive were available Friday.
Police spokesman Jay Rivera said Hopson sometimes goes by the name "Hobson" but was booked into the Clark County Detention Center under his legal name.
Just before 7 p.m. Thursday, several 911 callers reported seeing a masked man with a rifle walking through the mall. During a nearly three-hour search in the mall, police recovered the man's mask and weapon, which was determined to be fake. Deputy Chief Chris Jones confirmed that no shots had been fired.
The man's intent remained unclear Friday, but police said he pointed his fake weapon at numerous patrons inside the mall.
In a statement, Metro said video surveillance provided to police by mall security offered a better description of the man. Several people also came forward with what the department described as "vital information" that allowed officers to locate and arrest Hopson late Thursday.
Rosario Solano, 30, was among several 911 callers who reported seeing a gunman at the mall. At about 6:45 p.m., Solano pulled her white Toyota Sienna into a parking spot in front of Old Navy to pick up her sister, an employee in the mall, accompanied by her daughter and 6-year-old niece.
Solano said she looked up and saw a man in a green Army-style jacket. He was wearing a black mask, and the hood of his jacket was pulled over his eyes, she told the Las Vegas Review-Journal.
She said her heart dropped when she saw a black rifle in the man's hands.
"I froze for the longest time," she recalled Thursday night across the street from the mall. "It felt like forever."
At 6:59 p.m., her hands shaking, she fumbled to dial 911.
No criminal records for Hopson could be found in a search of online court records for Clark County.
Anyone with information about the incident may call Metro at 702-828-8242 or Crime Stoppers at 702-385-5555.
Contact Rio Lacanlale at rlacanlale@reviewjournal.com or 702-383-0381. Follow @riolacanlale on Twitter.