Suspects arrested in beating, carjacking of man in Las Vegas
Updated November 7, 2018 - 8:26 pm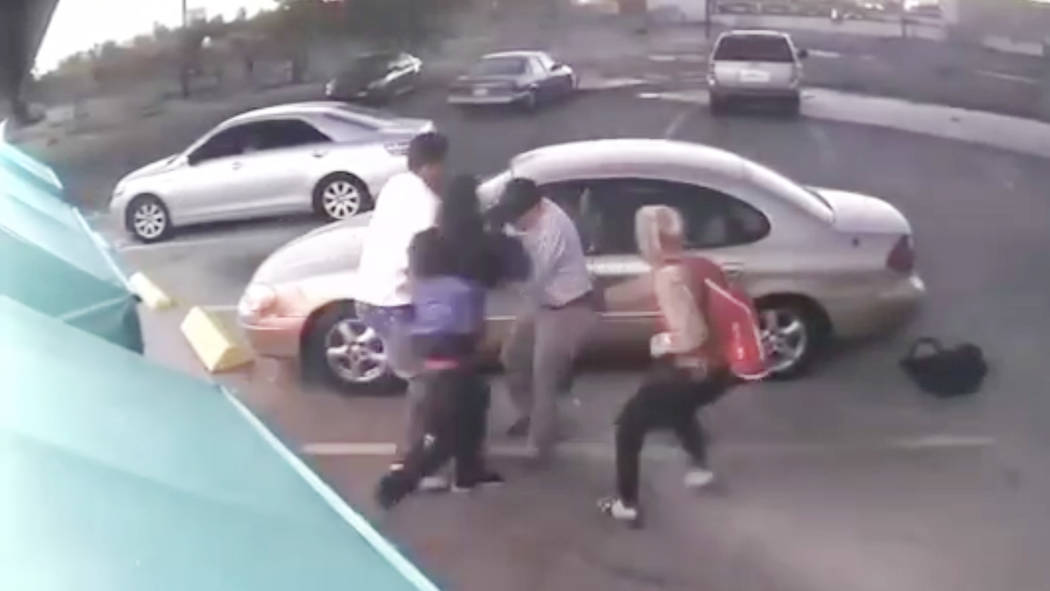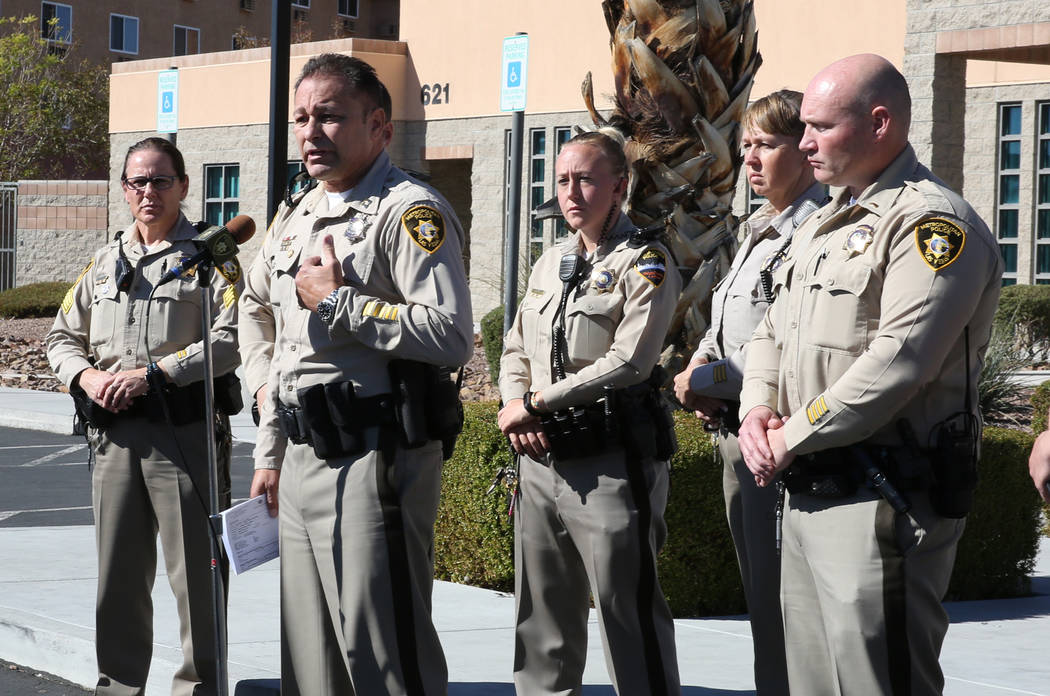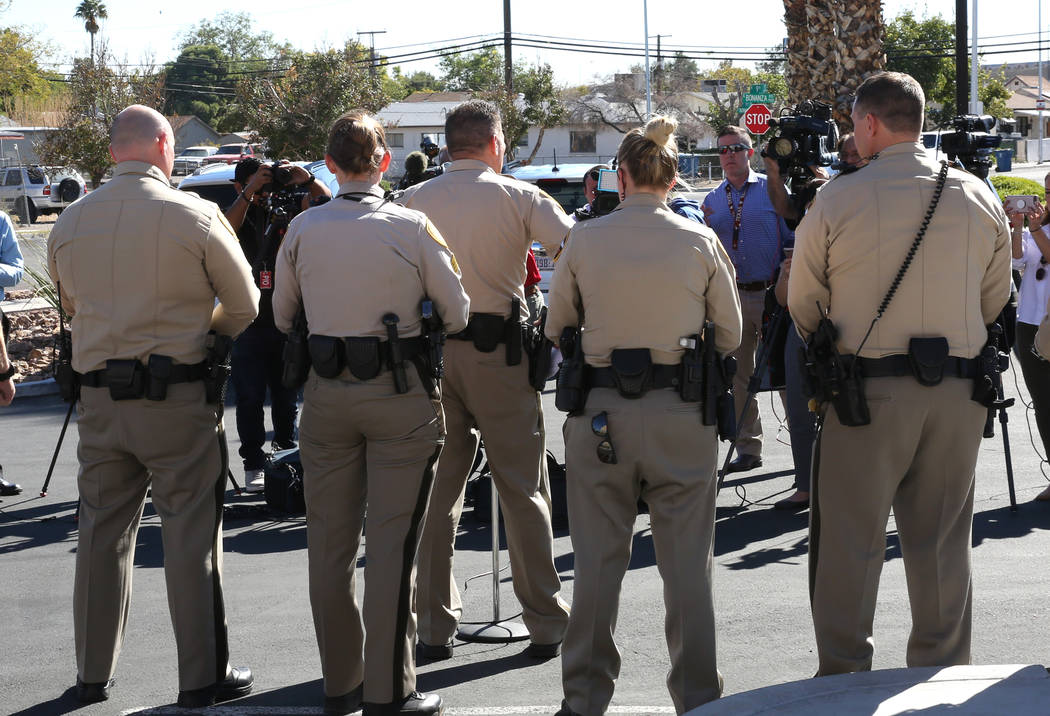 Las Vegas police Capt. Lazaro Chavez made good on his promise.
On Wednesday evening, the Metropolitan Police Department captain announced on Twitter that arrests had been made in a violent carjacking that left a 78-year-old man hospitalized a day earlier.
Earlier Wednesday, before holding a news conference in front of Metro's downtown station, Chavez had visited the victim and promised that he would find the men who put him in the hospital, calling the case his "No. 1 priority right now."
Capt. Chavez met with the victim this morning at the hospital, promised him he would find the three suspects who did this to him. #RJnow pic.twitter.com/iwN8NEpxGh

— Rio L. (@riolacanlale) November 7, 2018
"Vital tips from people who saw this story helped locate the stolen car and lead officers to the arrest of multiple suspects," he tweeted.
At the news briefing, police released video footage of the beating and carjacking, which happened about 5 p.m. Tuesday in the parking lot of a Mexican restaurant on the 2500 block of Fremont Street.
"Once you see this video, it should shock everybody," Chavez said. "This is one of our most vulnerable victims in Las Vegas — the elderly."
Police said the man had just arrived at the restaurant near Fremont Street and Eastern Avenue to pick up dinner when the suspects approached him. As he got out of his older-model Ford Taurus, he "almost immediately is savagely attacked," a visibly upset Chavez said.
The car was found hours after the footage was released on the opposite side of the valley, near Charleston Boulevard and Fort Apache Road.
The footage of the attack, which the restaurant provided to police, showed the suspects shoving the man to the ground as they took his car keys out of his hands. One of the men, who was wearing a black-and-blue hooded sweatshirt, appeared to have thrown most of the punches as the other two got into the car.
The victim can be seen in the video trying to cover his face and block the punches as he lies on his back.
Police spokesman Jay Rivera said Wednesday afternoon that the department did not have an update on the victim's condition, but he said the injuries are severe enough that a substantial bodily harm enhancement will be tacked on to all charges the suspects will face.
Chavez said the man had done everything right to protect himself.
"He complied, gave his car keys, and yet he was still attacked," he said. "This cannot be tolerated."
Police believe the trio lives nearby, as witnesses told detectives that the men have been seen in the area and matched the description of several suspects wanted in a string of recent attempted car burglaries and other "low-level street crimes," Chavez said.
Further details on the arrests were not immediately available Wednesday night.
Contact Rio Lacanlale at rlacanlale@reviewjournal.com or 702-383-0381. Follow @riolacanlale on Twitter.