Trial begins for Clark County School District police officer charged with excessive force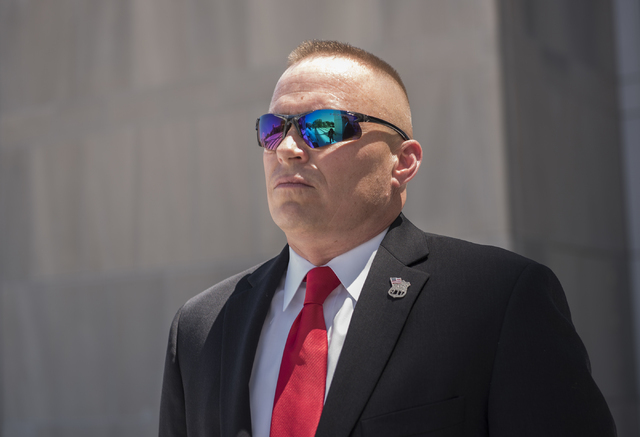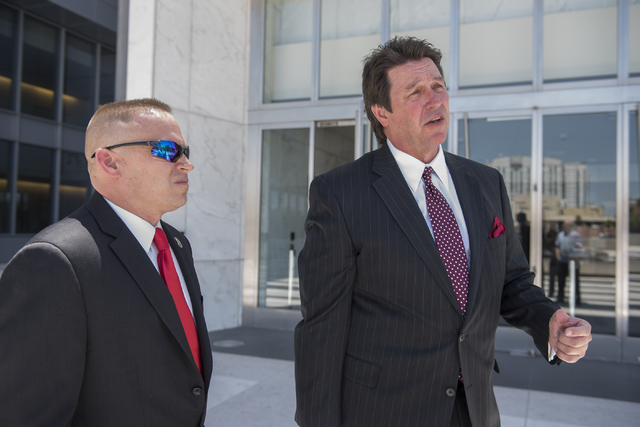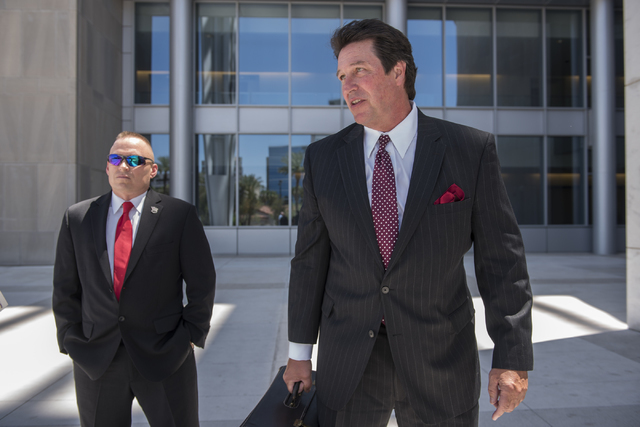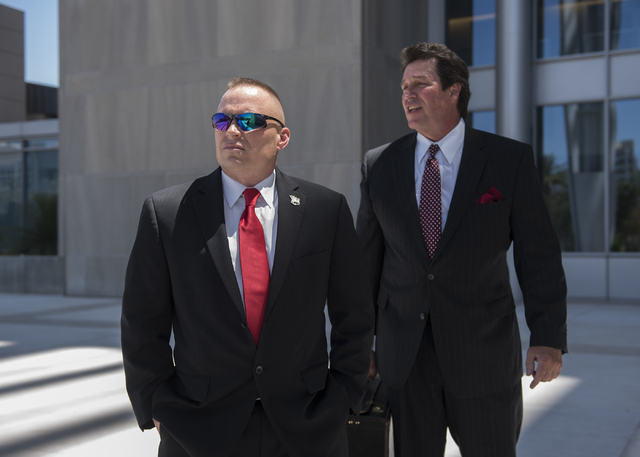 A federal trial got underway Monday for a Clark County School District police officer accused of using excessive force against a student and a staffer at a North Las Vegas disciplinary school.
James Lescinsky, 45, faces five felony counts, including deprivation of rights under color of law, in connection with a May 2015 confrontation at the Jeffrey Behavior Junior/Senior High School.
He waived his right to a jury trial and put his fate in the hands of U.S. District Judge Jennifer Dorsey.
Adam Harris, a trial lawyer with the Justice Department's Civil Rights Division in Washington, D.C., told Dorsey that Lescinsky's actions during the school confrontation were inconsistent with his training and that he knew what he was doing was wrong.
"The defendant had a duty to protect the staff and students," Harris said in his opening statement. "Instead he broke the law."
Lescinsky, who joined the police force in August 2012, is accused of hitting the 15-year-old female student and a female maintenance worker with his police-issued baton and then falsifying official reports of the altercation. He has been reassigned to non-police duties while he faces the charges.
The maintenance worker, Tarika Rushing, 33, testified that Lescinsky without warning struck her left hand with the baton after she had helped pull the student away from a lunchroom fight with another girl. The strike broke one of her fingers, she said.
"It happened so quickly," Rushing testified. "I was in shock. I couldn't believe it."
In his opening statement, Reno defense lawyer Jack Campbell said Lescinsky raced into the lunchroom, believing he had to break up a fight. The lawyer also said three separate supervisors later found Lescinsky's actions "reasonable" under department policy.
"There is nothing wrong with what he did," Campbell said.
In earlier court papers, Campbell attacked the credibility of the internal school district police investigator who helped the FBI bring the federal charges against Lescinsky.
Campbell argued that the investigator, Christopher Klemp, improperly launched an internal investigation of Lescinsky after the school police higher-ups had concluded that Lescinsky followed use-of-force procedures.
Klemp himself has come under fire for alleged misconduct.
A June 19 Las Vegas Review-Journal story brought to light allegations that Klemp threatened witnesses and suppressed evidence in unrelated internal investigations he conducted. Campbell argued in his court papers that Klemp committed similar misconduct during the investigation of his client.
Klemp has refused to discuss the allegations with the Review-Journal.
Most of the allegations against Klemp, who has been temporarily reassigned, surfaced in a recorded conversation between Klemp and another school police officer. The contents of the tape were disclosed in the Review-Journal story.
Prosecutors are not calling Klemp as a witness during the trial.
On Monday, they informed Dorsey that the FBI agent who worked with Klemp on the criminal case against Lescinsky also will not be called as a government witness.
Contact Jeff German at jgerman@reviewjournal.com or 702-380-8135. Follow @JGermanRJ on Twitter.