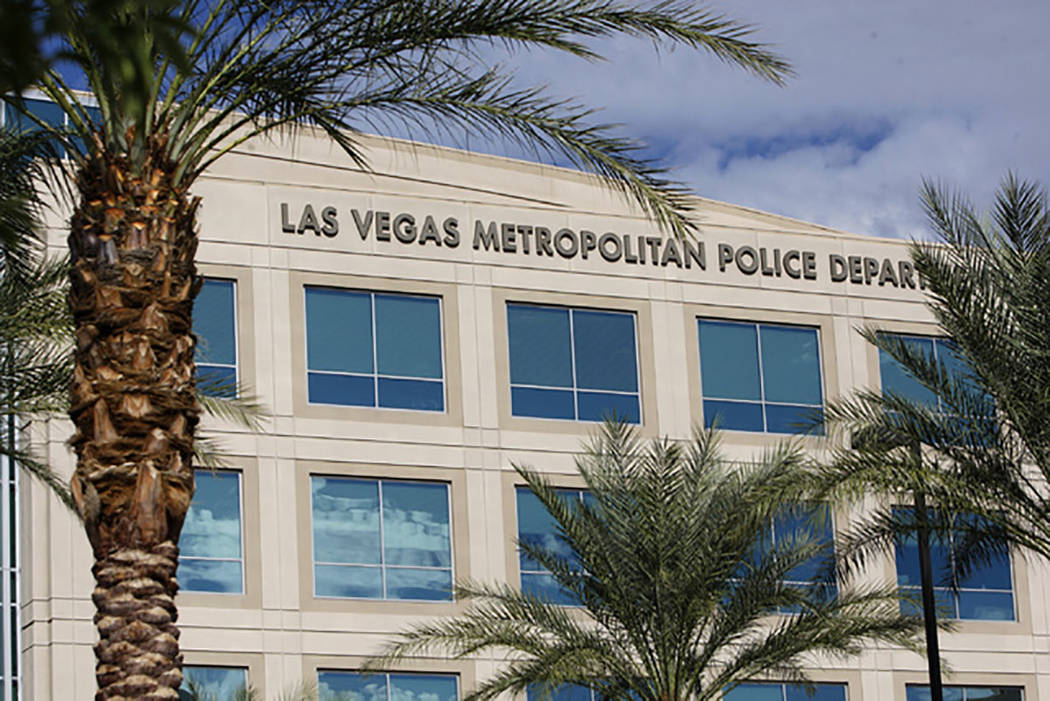 An unmarked Las Vegas police vehicle was stolen from a garage Monday during a residential burglary in Summerlin.
According to a statement released Wednesday by the Metropolitan Police Department, the vehicle was stolen between 3:45 p.m. and 6:50 p.m. Monday in the area of South Pavilion Center and Alta drives.
The vehicle was operated by a department employee who had department equipment stored in the vehicle. The equipment included a 9 mm handgun, a police radio, a tactical vest with police insignia, a police identification card, a Metro police badge, a yellow police jacket, a Taser and a tan patrol uniform.
Police said the stolen car is a white 2007 Nissan Maxima with Nevada license plate 003UHM. The vehicle is equipped with police lights and siren.
Anyone who sees the vehicle should call 911 immediately. To remain anonymous, contact Crime Stoppers at 702-385-5555.
Metro provided the following tips for anyone stopped by an unmarked police car:
— Call 911 and verify the legitimacy of the officer.
— Ask the officer to show picture identification.
— Pull over in a populated area, such as a parking lot.
— Continue on to a well-lit area if the stop occurs at night.
— Ask the officer to request that a marked unit respond.
Contact Carri Geer Thevenot at cgeer@reviewjournal.com or 702-383-0361. Follow @CarriGeer on Twitter.