Video shows ex-UFC star Bonnar being restrained before arrest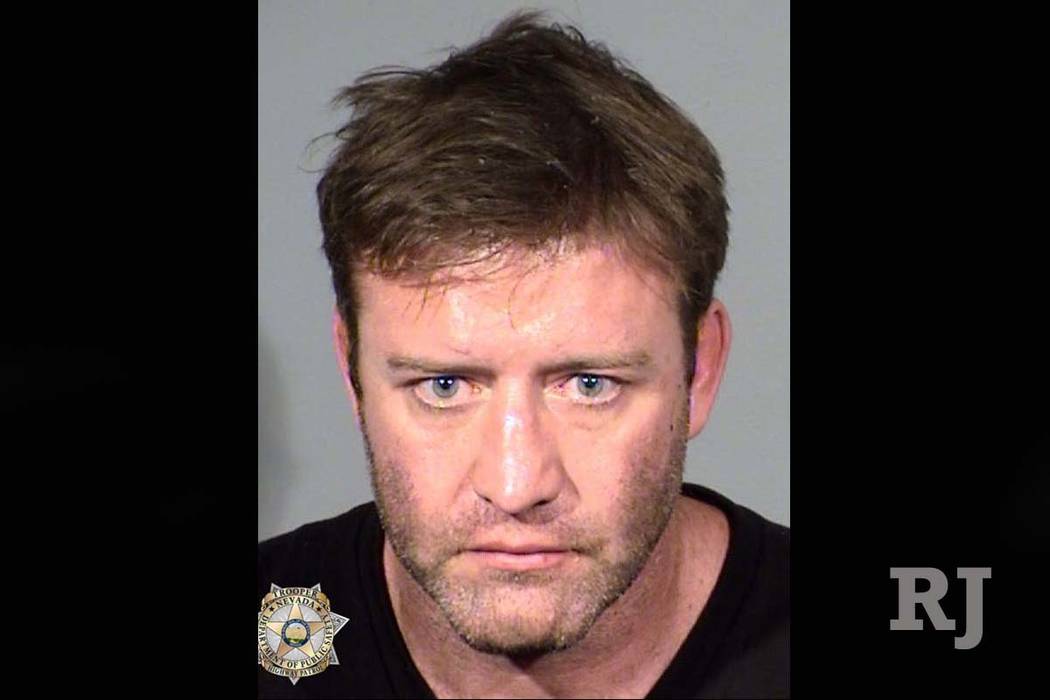 Body camera footage from a Nevada Highway Patrol trooper shows civilians helping restrain former UFC star Stephan Bonnar before he was arrested on a drunken driving charge Sunday.
The footage, released Wednesday, shows a trooper arriving at the scene to find an unresponsive Bonnar in the front seat of a red Cadillac on southbound Interstate 15. The 41-year-old Las Vegan's hands were restrained with orange straps to the driver- and front-passenger-side doors.
Witnesses told officers that Bonnar was speeding and driving recklessly on I-15 about 10 miles north of the resort corridor before two semitrailers "sandwiched" the car, stopping Bonnar on the highway's shoulder. Bonnar also struck a gray Jeep Wrangler, according to an arrest report released Wednesday.
Troopers learned that Bonnar had tossed a gun holster and UFC backpack out of the car before officers arrived, according to the report. A trooper later found the backpack, with an empty bottle of vodka, as well as an AR-15 rifle in the back of the car.
Bonnar resisted when the trooper attempted to arrest him, with civilians helping the trooper handcuff Bonnar, the report and video show.
He was released from jail on his own recognizance Monday, court records show.
Contact Katelyn Newberg at knewberg@reviewjournal.com or 702-383-0240. Follow @k_newberg on Twitter.