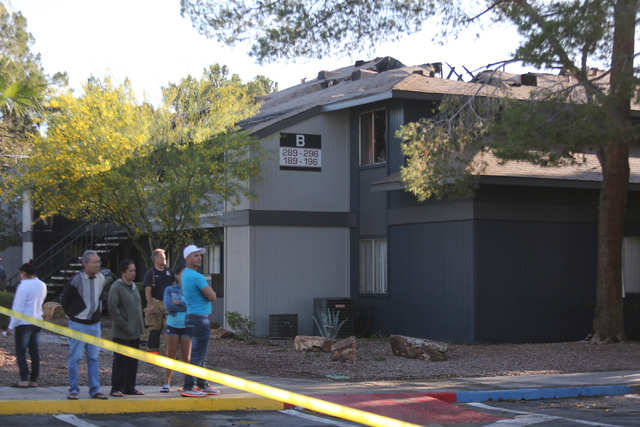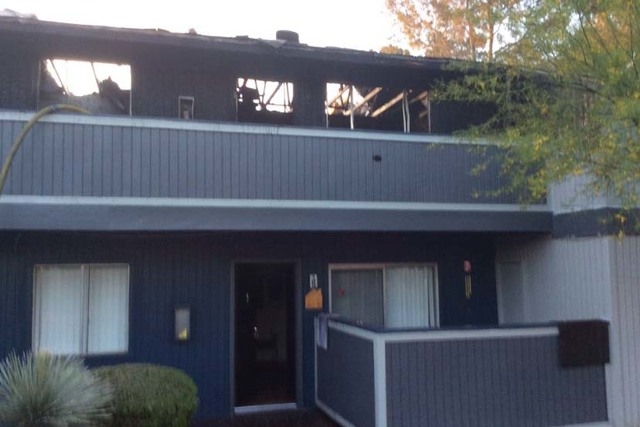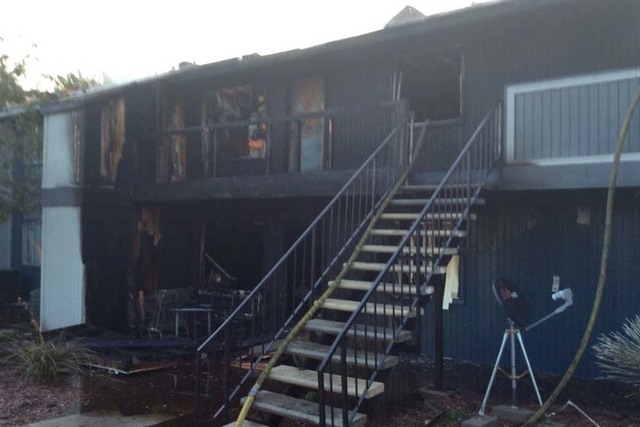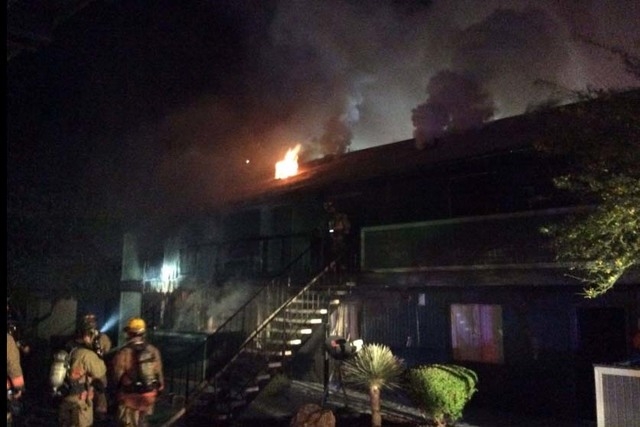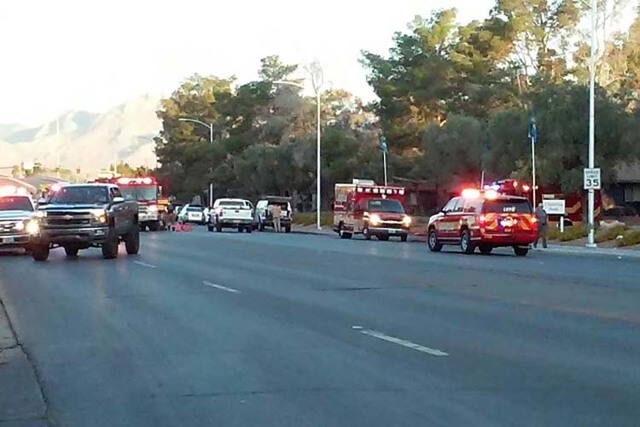 A 61-year-old woman was arrested for arson in the early morning fire Friday at a large northwest Las Vegas apartment complex that left one person injured and displaced more than 40 others.
Investigators determined the fire's cause and arrested Shirlena Rutherford, who faces a charge of first-degree arson. Rutherford will be booked in the Clark County Detention Center.
Officials received a call about 4 a.m. about a possible domestic fight and fire at the Cornerstone Crossings apartments, 6666 W. Washington Ave. The fight and fire may have occurred in the same apartment, Las Vegas Fire Department spokesman Tim Szymanski said. Rutherford is alleged to have started the fire in the apartment.
Las Vegas police responded to the call and helped fire crews evacuate more than 40 people from the 16-unit, two-story building. Residents were moved to the complex's clubhouse, Szymanski said.
Rutherford was arrested after investigators spoke with her and other witnesses.
The fire was contained to one building, the roof of which partially collapsed.
The fire appears to have started in a downstairs unit and spread to the unit above and into the attic, the department said.
"The firewall in the middle of the building prevented it from spreading through the whole building," Szymanski said.
The department reported 27 fire units and 72 firefighters at the scene working to put out the 20- to 30-foot flames, which took nearly an hour to bring under control.
"Three apartments and the attic were gutted by the fire damage," Szymanski said. "The other five units in that half of the building had heat, smoke and water damage."
Damages are estimated at $500,000, the department said.
The American Red Cross is helping the displaced residents.
One person was taken to a hospital with a fracture and small burn on the hand, but the injuries aren't life-threatening, he said.
Contact Lawren Linehan at llinehan@reviewjournal.com or at 702-383-0381. Follow @lawrenlinehan on Twitter.