Woman arrested on charges of possession, allowing pet snake to die in car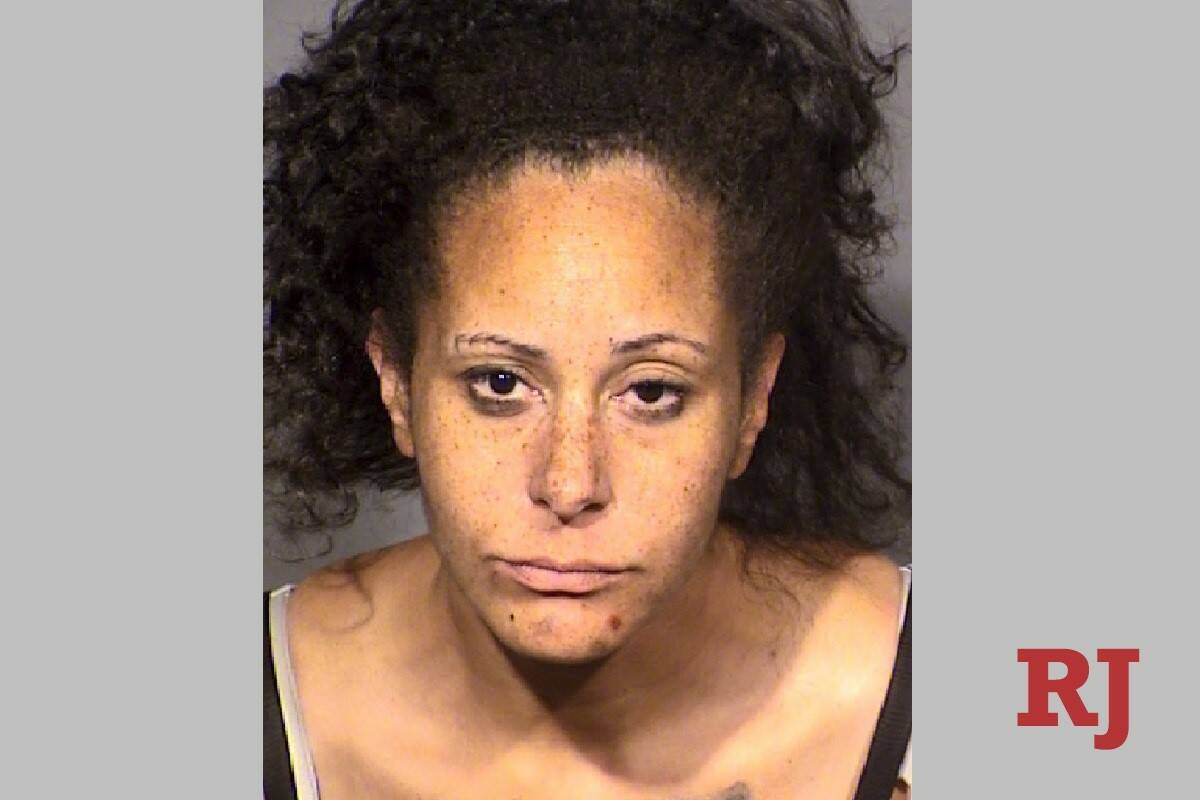 A woman with an extensive criminal record in Wyoming was arrested in Las Vegas on Friday after being accused of possessing illegal drugs, transferring license plates and allowing her pet snake to die in a hot car.
Gina Jeree Scott, 40 — who was sentenced to five years in federal prison in Wyoming in 2006 — was booked Friday into the Clark County Detention Center on suspicion of having a firearm while a prohibited possessor and failing to register as a convicted person, according to court records.
Scott's arrest was her second in two days, following a pinch on Thursday when police spotted a 2004 Mercedes-Benz parked at the Motel 6 at 5085 Dean Martin Drive with a Nevada license plate assigned to a 2014 Cadillac, based on a report by the Metropolitan Police Department.
Police located Scott, who at first said she did not know who owned the Mercedes or that the plates did not belong to it. Police soon arrested her in the unlawful transfer of a license plate, according to the report.
The officer, having found two Wyoming plates in the Mercedes, ran an incident search for Scott and learned that a patrol officer on May 18 had been in a car chase with a 2004 Mercedes — with Scott allegedly behind the wheel — but lost sight of the vehicle after it ran a red light, police said.
While searching the Mercedes prior to having it towed away, the officer stated he recovered two plastic bags with "a clear crystal-like substance" consistent with methamphetamine and a brown baggie with numerous mushrooms "consistent with psilocybin mushrooms."
Inside the trunk he found a terrarium that contained "a petrified or deceased snake," which Scott told him was her pet albino milk snake, Aurora. Scott said she had left it in there in the hot weather "without the vehicle running and no water," the report stated.
Also from the car, the officer took into evidence a Nevada ID, a California driver's license and a permanent resident card — none of which were Scott's.
Later, the officer certified that the 4.6 grams of crystal-like substances tested positive as methamphetamine, but the 4.5 grams of mushrooms could not be immediately tested.
Police transferred Scott to county jail, where was she booked on suspicion of possessing methamphetamine and the mushrooms, willful and malicious torture of an animal and three counts of illegally possessing IDs for forgery or counterfeiting.
As of Friday, Scott was held in jail only on the prohibited possessor and failure to register accusations, according to jail records.
On the matter related her Thursday arrest, the District Attorney's office requested 120 days for time to file a complaint and a status check hearing on it is set for Sept. 28, court records show.
Scott's criminal history includes the 2006 sentence in Cheyenne, Wyoming, of 60 months in federal prison and four years of probation for conspiracy with intent to distribute methamphetamine, based on federal court records.
She was released in 2010 but violated probation in 2011 when she tested positive for methamphetamine and had to return to prison for eight months in 2013, records show.
Wyoming's state court records are not available online, according to the Wyoming Legislative Service Office.
In 2014, a Laramie County District Court judge in Cheyenne sentenced her to five years of probation on one count of distribution of methamphetamine, according to the Wyoming Tribune Eagle.
The newspaper also reported that Scott faced felony escape and eluding charges after she temporarily ran away from police custody in Cheyenne in 2018.
Scott was arrested with two other suspects in 2020 by the Wyoming Highway Patrol when during a traffic stop, troopers recovered more than 300 grams methamphetamine from their vehicle, according to the Cap City News.
The news outlet quoted a highway patrol affidavit that said all three subjects drove together from Cheyenne to Las Vegas, where they were in the process of transporting methamphetamine back to the Cheyenne area "where it would be distributed for monetary gain."
Contact Jeff Burbank at jburbank@reviewjournal.com or 702-383-0382. Follow him @JeffBurbank2 on Twitter.