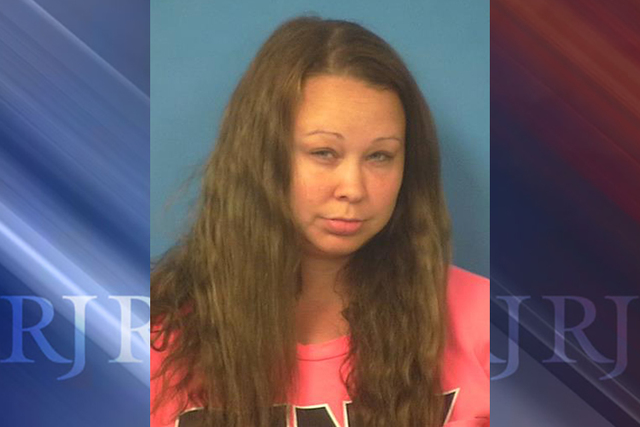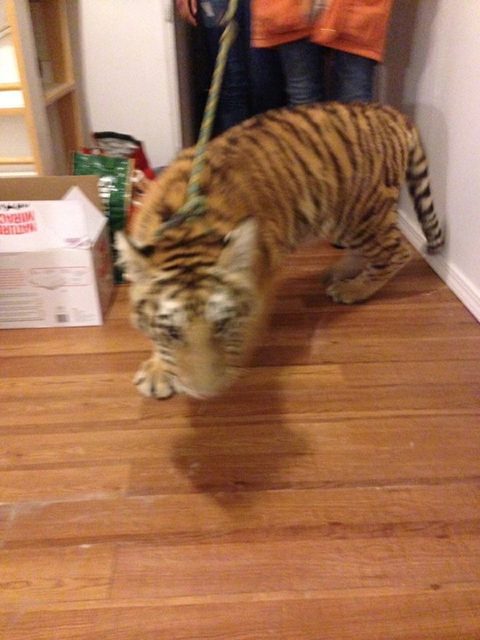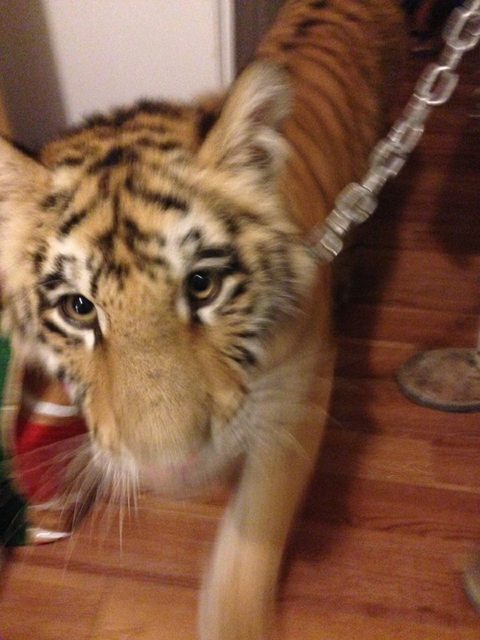 A woman in Nye County who was arrested last week on a felony warrant out of Texas had three tigers and multiple monkeys on her property, none of which had been legally permitted, officials said Monday.
Trisha Meyer, 34, was arrested Nov. 7 on a theft warrant out of Harris County, Texas. When deputies served the warrant that day at Meyer's 1331 Manse Road home, they reported finding three tigers "loose in the backyard" of the property, which was surrounded "only" by a 4-foot fence.
A 17-year-old person was also in the backyard, watching the tigers as they fed on raw chicken.
Inside the home, deputies also found eight monkeys, police said.
As of Monday, Meyer faced no charges in connection with the animals on the property, which weren't properly registered through Nye County.
Meyer may eventually face charges in connection with the animals, but that was undetermined as of Monday, Nye County Sheriff's Office spokesman David Boruchowitz said, citing the continuing investigation.
On Nov. 3, Meyer called the Nye County Sheriff's Office to ask about obtaining a permit to possess tigers within Nye County, officials said.
Two days later, Las Vegas Animal Control contacted Nye County Animal Control about a Trisha Meyer who was believed to be transporting illegal animals, including three tigers, to Pahrump in a U-Haul trailer. At about 5 p.m., that day, animal control officers met Meyer in Pahrump, but found no animals on the property.
Meyer told officers her animals were still in Texas. They advised it would be illegal for the animals to be in Nye County prior to obtaining the required permits.
On Nov. 7, Nye County deputies confirmed her warrant in Texas, made the arrest and found the animals.
"At no time was anyone attacked by the tigers and Nye County Sheriff's Office is not aware of any instance where the tigers were aggressive towards anyone," a sheriff's office statement read.
Nye County Animal Control took the animals into protective custody, Boruchowitz said. Meyer is in police custody and will be extradited to Texas.
Contact Rachel Crosby at rcrosby@reviewjournal.com or 702-387-5290. Follow @rachelacrosby on Twitter. Contact Rio Lacanlale at rlacanlale@reviewjournal.com or at 702-383-0381. Follow @riolacanlale on Twitter.