Woman killed in multivehicle crash in southern Las Vegas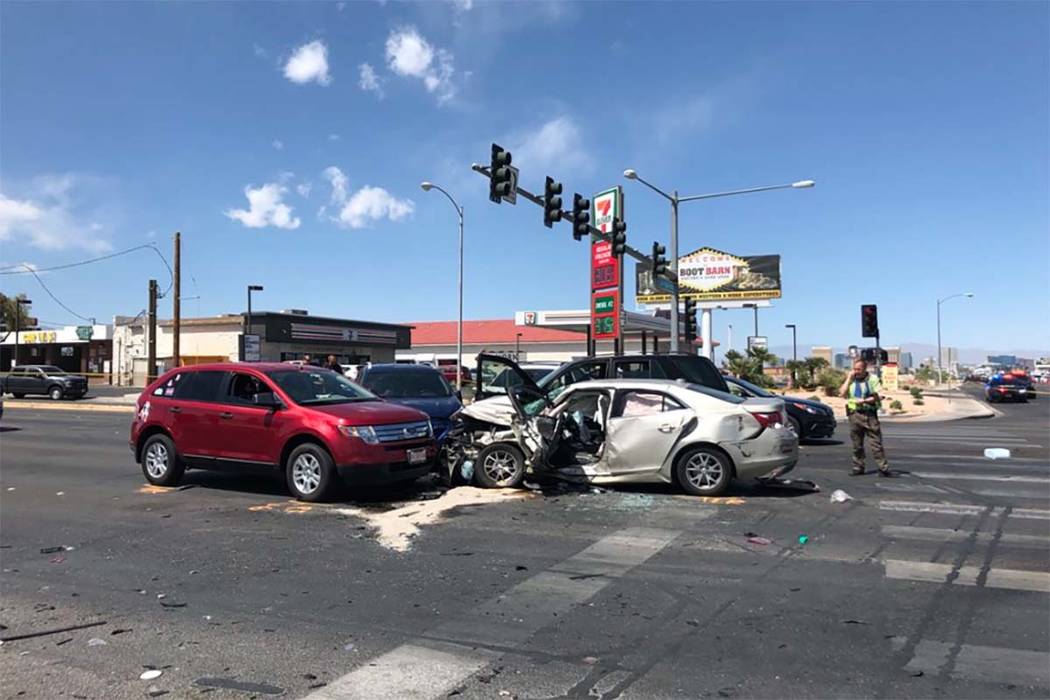 A woman was killed in the south central Las Vegas Valley Thursday afternoon when her car was hit by a small SUV, the Nevada Highway Patrol said.
The woman was hit about 12:15 p.m. when the driver of the SUV ran a red light while speeding west on Warm Springs Road at the intersection of Las Vegas Boulevard South, Highway Patrol spokesman Travis Smaka said.
The SUV was speeding away from another driver it sideswiped farther east on Warm Springs, he said. The driver of the first car that was hit followed the SUV through a parking lot and parking garage and eventually back onto westbound Warm Springs.
The second collision sent the SUV and the car crashing into three more vehicles, Smaka said.
Four people were hospitalized, including the driver who ran the red light, Smaka said. The woman who was hit in the Las Vegas Boulevard intersection died at University Medical Center, he said.
The driver of the SUV fled on foot and was arrested by Las Vegas police. Smaka said police believe the driver was impaired.
Contact Blake Apgar at bapgar@reviewjournal.com or 702-387-5298. Follow @blakeapgar on Twitter.