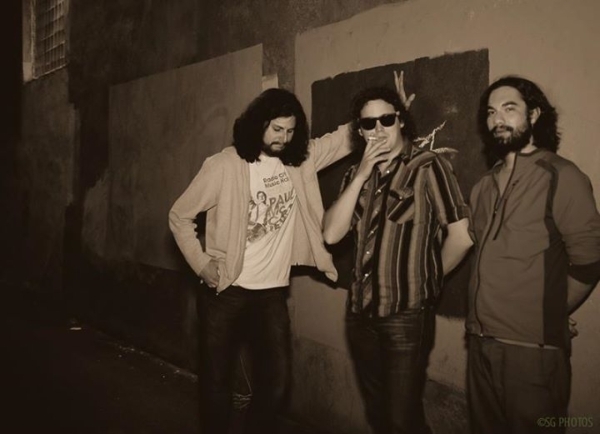 REAPER MADNESS
Kansas and Blue Oyster Cult are responsible for some of the most recognizable songs in the classic rock canon: "Dust in the Wind," "Carry On My Wayward Son" and "Don't Fear the Reaper." See those classic tunes and more come to life Sunday at the Fremont Street Experience. The show is free and starts at 9 p.m.
AMERICAN YAWP
The Yawpers' new album, "American Man," is set to drop Oct. 30 on the Bloodshot imprint. Before then, the Denver-based trio is doing its part to lay the groundwork for a groundswell with a stop Friday at Backstage Bar & Billiards for Big Daddy's Hayride with Eddy Bear and the Cubs and Yosemite Slam. Tickets are $15; the show is at 8 p.m.
ANGEL FIRE
Burn Halo's new record, "Wolves of War," is due out Friday on eOne Music. Two days later, the California act is due at LVCS with For the Fight, Autumn In Stitches, Heartist, Courage My Love, Run for Cover and a Friend & a Foe. Tickets are $10; the show is at 8 p.m.
LADY KILLER
Femme Fatale, the '80s metal band fronted by Lorraine Lewis, is making its way to town Friday for a show at Count's Vamp'd with Leona X. Lewis is still lovely and lethal, as you'll see. The show starts at 9 p.m.; tickets are $10 in advance and $15 at the door. Call 702-220-8849.
CRASH COURSE
The Crash Kings, a band that more than gets by without a guitarist, opting instead to employ a clavinet, is bringing its unique groove to Las Vegas for a show at Vinyl at the Hard Rock Hotel on Saturday. Admission is free, and the all-ages show starts at 10 p.m.
— Las Vegas Review-Journal
Like RJ Neon on Facebook: