5 highlights from Electric Daisy Carnival 2018
Updated May 21, 2018 - 5:31 pm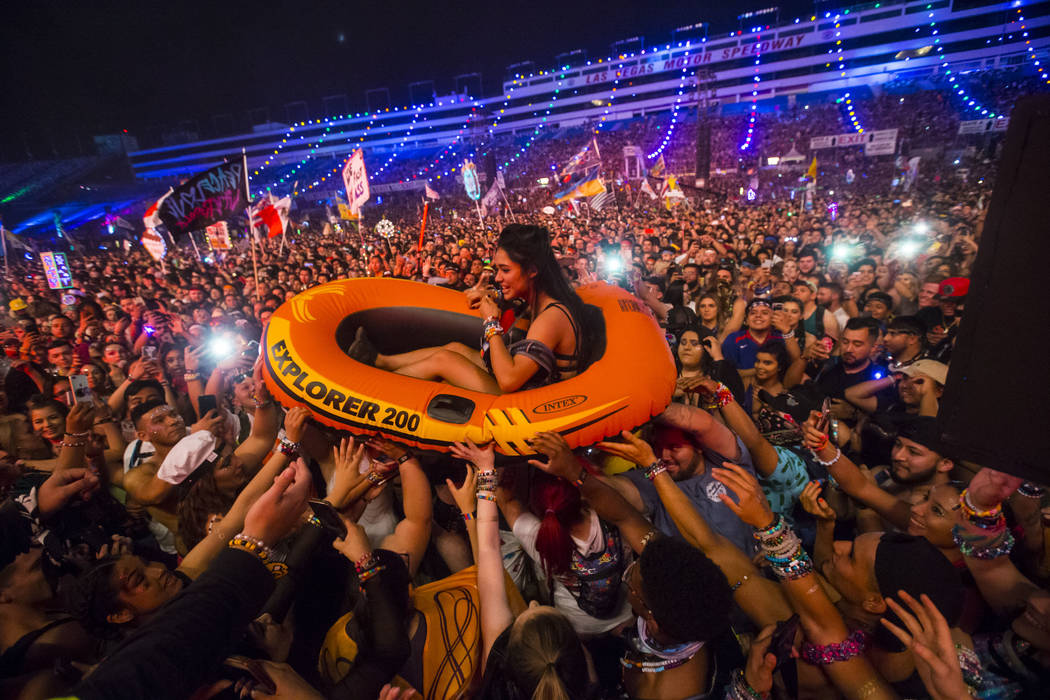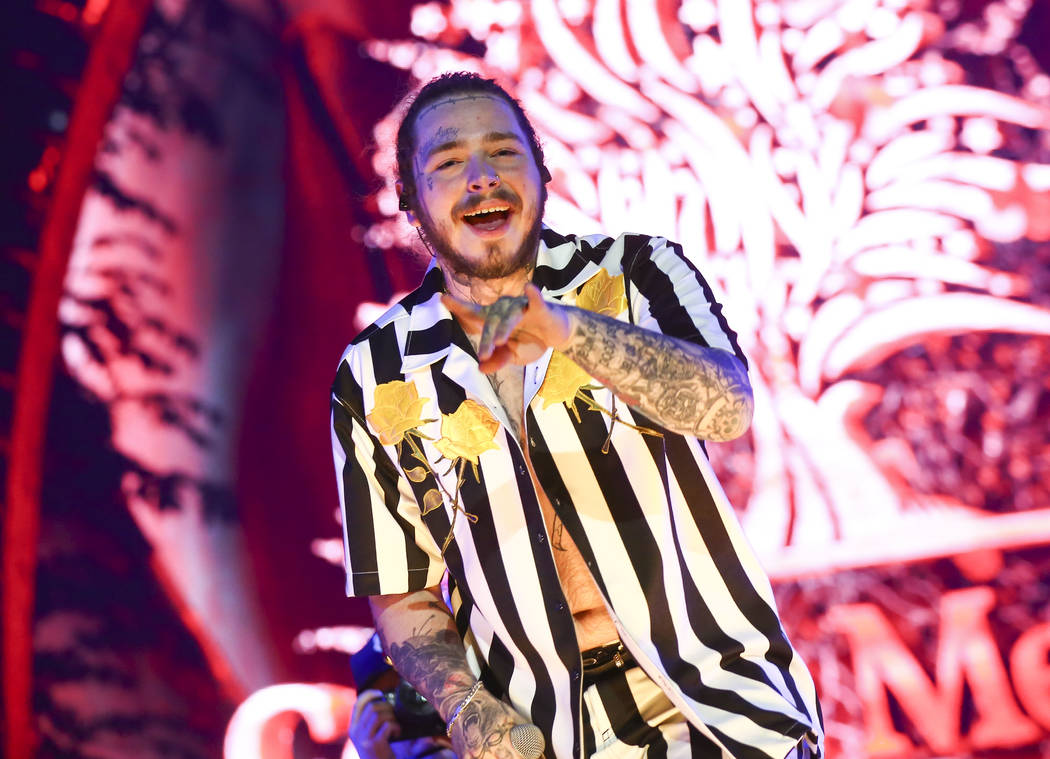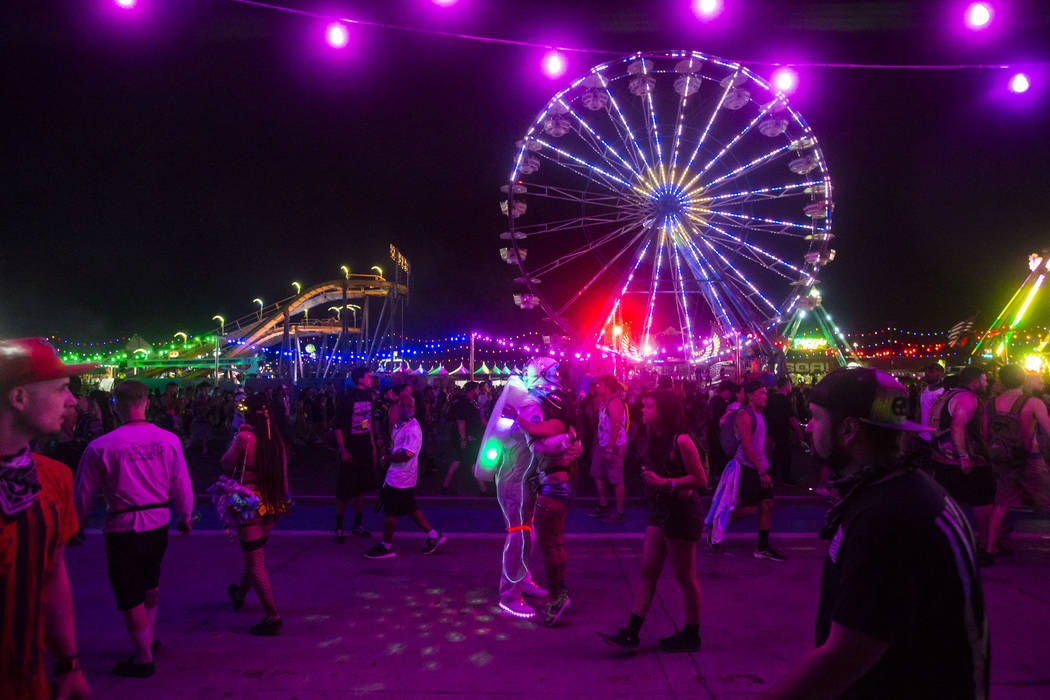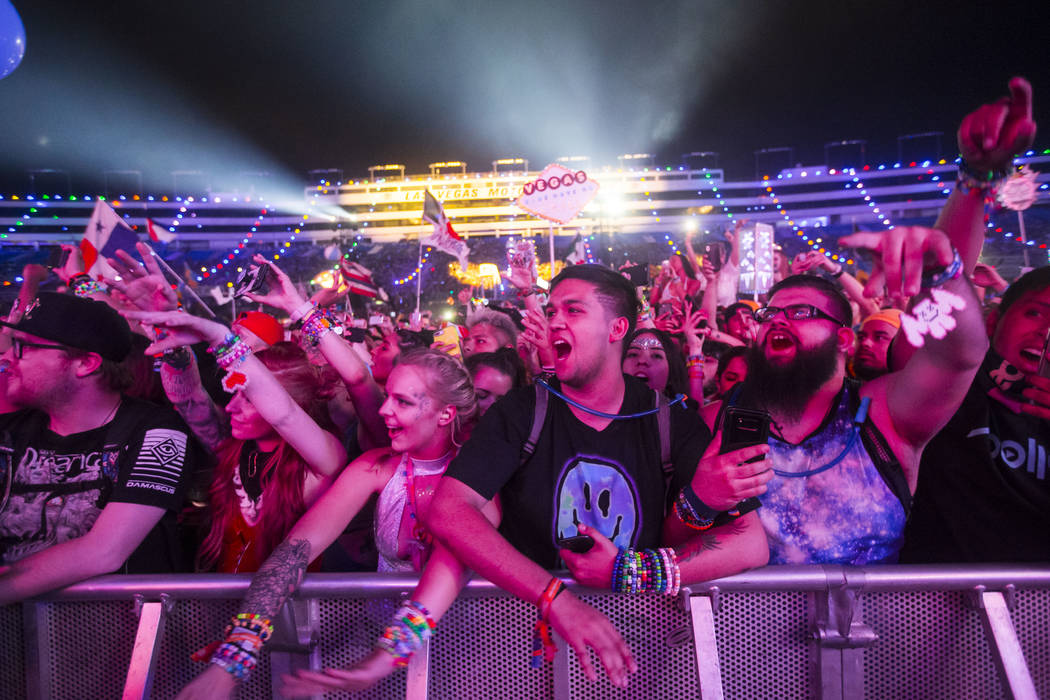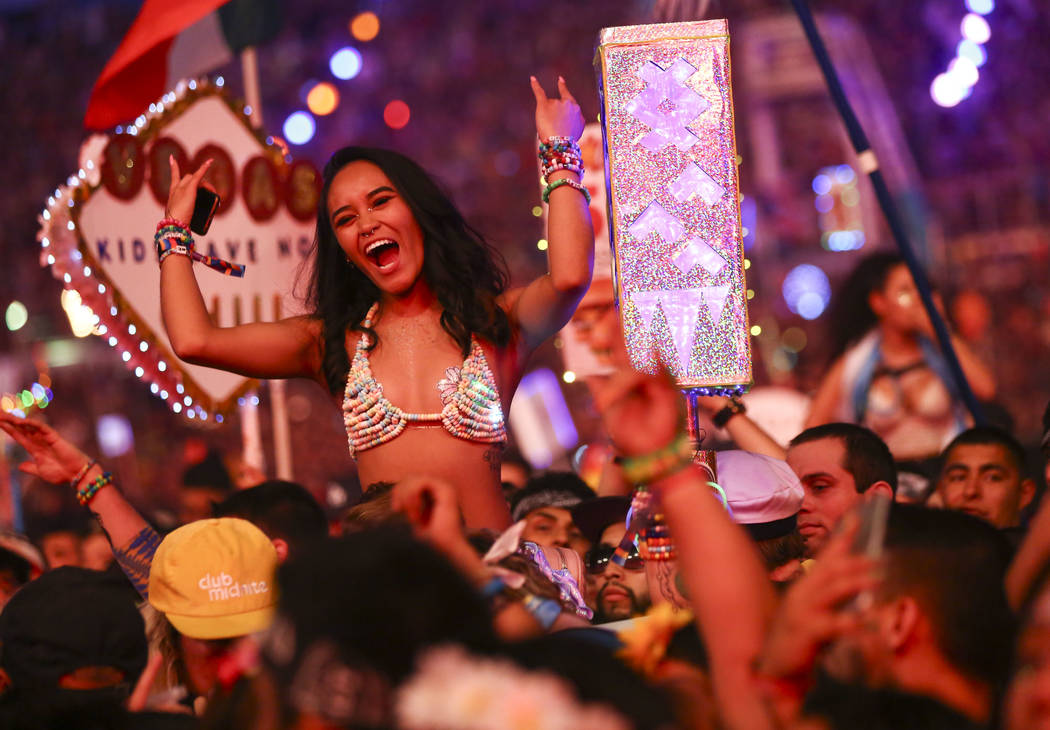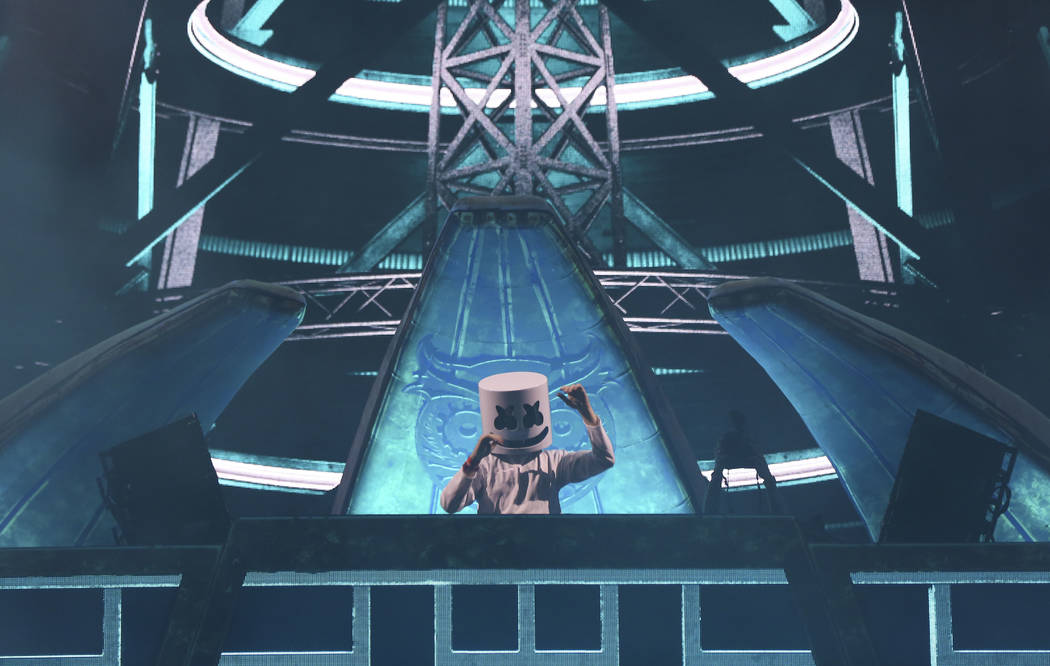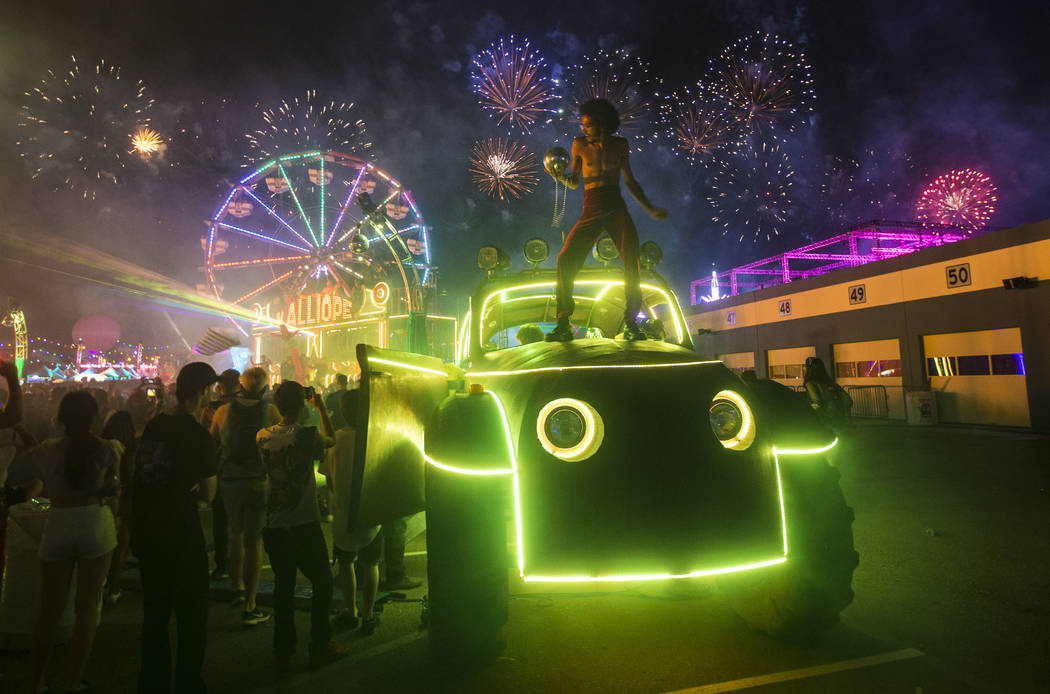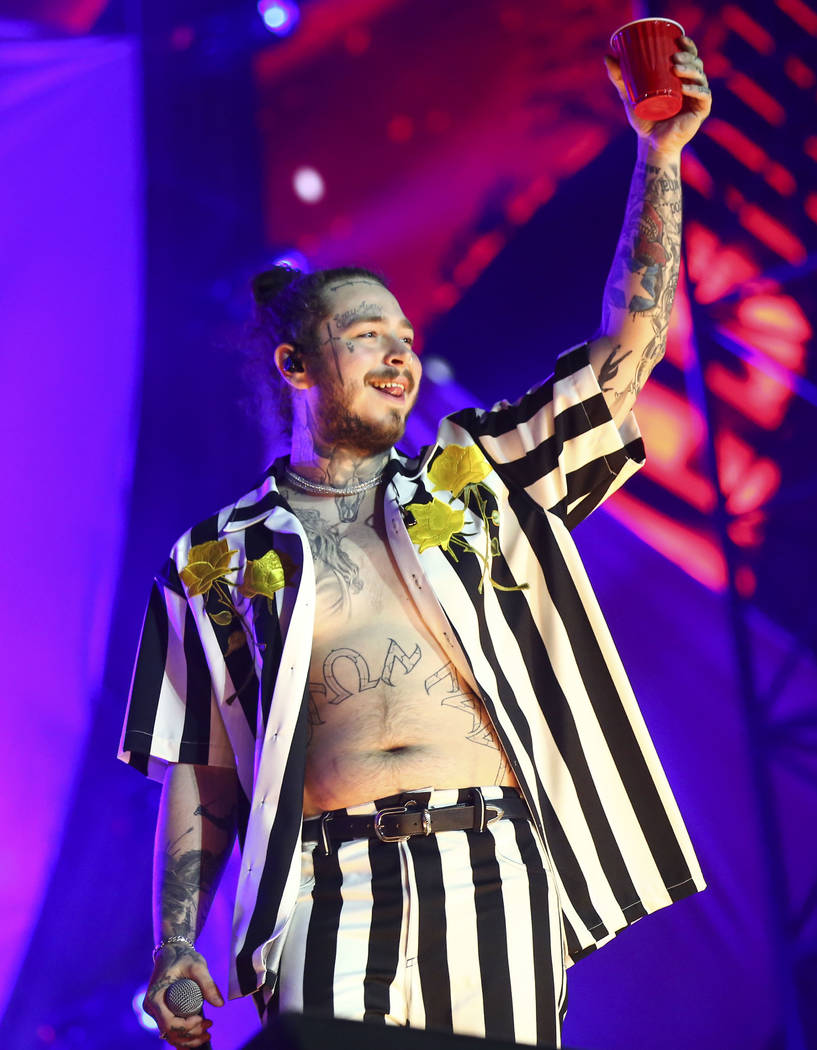 Tipsy rappers, teenage ingenues and unnecessary Bon Jovi singalongs: A look back at the weekend that was Electric Daisy Carnival 2018.
Tomorrow's headliner today?
The 17-year-old bouncing ball of blond hair looked as if her legs had been implanted with bedsprings. The youngest performer to ever play the Kinetic Field, Spaceprodigi (Mack Bartsch) was clearly enjoying the moment as she opened the massive stage Sunday.
She wasn't alone.
Despite her youth, her appearance here was no novelty: Bartsch earned her spot, as her excellent performance demonstrated.
She was what so many of us aren't when we're that age: patient, poised. She let the techno grooves marinate, sink in, before sprinkling in stuttering percussion or melodic shards.
Even in the daylight in front of a relatively scant crowd due to the gates having just opened, her set was easy to get lost in. Expect to see her again at EDC — higher on the bill.
Breath of fresh (open) air
The stars flashing on the sextet of screens mirrored those that would soon be appearing above. The celestial backdrop was a fitting visual complement to Spencer Brown's transportive trance at the Quantum Valley at sunset Saturday.
Quantum Valley, along with the Neon Garden, are the two spots at EDC given to the most immersive strains of EDM. You really need to spend time at either to fully appreciate the musical landscapes that the artists are charting.
This go-round, both were redesigned from tent-based stages, as they've been in recent years, to open-air environments. This made them far better for prolonged stays, especially at the Neon Garden.
In the past, the Neon Garden could get stifling hot. It'd be like venturing into a walk-in gym sock during peak hours, when so many bodies in motion approximated the stuffiness of a ventilation-free locker room.
Mercifully, crossing its threshold no longer felt like entering an armpit.
And the largest crowd ever at the Cosmic Meadow was brought to you by…
It was like a dam burst of flesh, tens of thousands of people drawn to see the rapper in the striped floral suit that looked like a cross between jail garb and something a professional bull rider might wear.
Hours after winning a Billboard Music Award for top rap song, Post Malone drew a massive crowd to the Cosmic Meadow on Sunday. Even the lower bowl bleachers above the speedway grounds were filled to nearly the last row.
Things got off to an auspicious start, with Malone hitting the stage nearly half an hour late. (That may not seem much by normal concert standards, but at EDC, where acts perform right after one another with barely a pause, it felt like an eternity, and his tardiness began to elicit a chorus of boos.)
When Malone finally did arrive, his mic didn't work during a set-opening "Die Young."
Malone quickly won back any impatient types, though, with his singsongy tales of hip-hop comeuppance. He shared anecdotes between songs about being so broke when he moved to Los Angeles to embark on a music career that he had to scrounge for change in the console of a friend's car to afford cigarettes.
The crowd ate it up, in no small part because they could relate to the state Malone was in: He was as loaded and loving life as they were.
Sunday, Bloody Sunday
Speaking of outsize crowds, Black Tiger Sex Machine lured perhaps the Bass Pod's biggest of the weekend Sunday. The gathering merged with the audience for the adjacent Waste Lands, resulting in one giant mass of bodies engaged in something akin to musical self-flagellation.
When you go to the Bass Pod, you expect punishment first, songs second.
What distinguishes BTSM is that they put the two on equal footing.
Underscoring their dark, death electro with symphonic touches and hip-hop hooks, they craft something that you could almost hum along to while taking your beating.
Threesome of the weekend
The sounds were as breezy as the gusts that were tussling all the sculpted 'dos on a windy Saturday night.
As images of sunny days and palm trees brightened the video screens, Kygo did his best to render said images into musical form at the Kinetic Field.
The superstar Norwegian 19-year-old's musical palate mainly consists of pastels, as he crafts pop-leaning EDM driven by rhythms that caress rather than concuss, sway rather swing.
Also, there are finger snaps.
Lots and lots of finger snaps.
On Saturday, he kicked off the biggest back-to-back-to-back series of performances of the weekend.
There's always a bevy f big names at the Kinetic Field, but this was a rare triumvirate.
Next up was Tiesto, who came with a whole mess of hits as big as the bar tabs in the nightclubs where said tunes have become ubiquitous.
And then there was Marshmello, he of the bucket-shaped, Stay Puft-worthy headgear.
His set was a cut-and-paste pastiche of EDM-enhanced crowd-pleasers that were sometimes a little too crowd-pleasing — could have done without that Bon Jovi "Livin' on a Prayer" call-and-response, guy.
Slicing and dicing Daft Punk, Cascada and White Stripes signatures into a torrent of audience participation, it's little wonder he's gotten so big: His sets go down as easily as the confection from which he takes his name.
For full coverage of EDC 2018, visit reviewjournal.com/edc.
Contact Jason Bracelin at jbracelin@reviewjournal.com or 702-383-0476. Follow @JasonBracelin on Twitter.