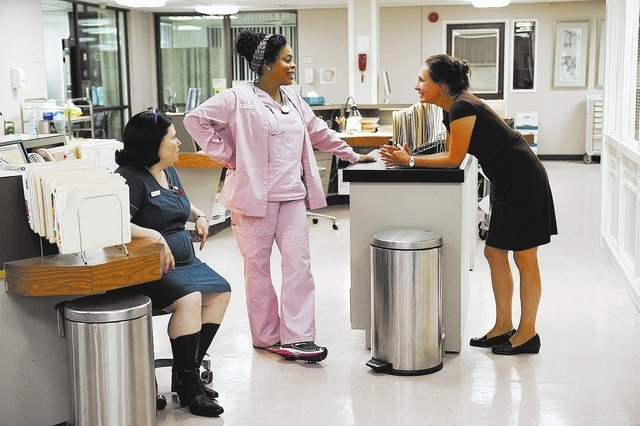 Welcome to the Billy Barnes Extended Care Unit of Mt. Palms Hospital, where women of a certain age, and the careers of mediocre health care professionals, go to die.
It's a testament to HBO that it takes time to shepherd something as intimate as "Getting On" (10 p.m. Sundays) alongside pricey spectacles such as "Game of Thrones" and "Boardwalk Empire."
The comedy, starring Laurie Metcalf, Niecy Nash and "Family Guy's" Alex Borstein, looks like it was made for less than those dramas spend on catering.
It's odd, mundane and alternately painful and painfully funny.
And it certainly couldn't exist anywhere else.
— CHRISTOPHER LAWRENCE