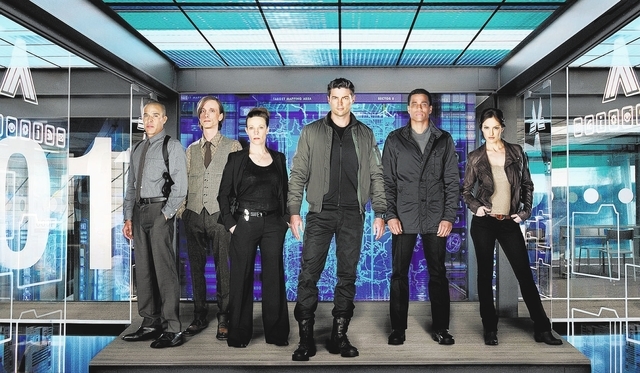 There's not enough Minka Kelly.
And the whole sensitive-android thing feels a little familiar, though thankfully it's closer to "I, Robot" than "Small Wonder."
Still, "Almost Human" (8 p.m. Sunday and Monday, KVVU-TV, Channel 5) represents the last-gasp hope of a miserable fall season.
Set in 2048, the series follows a detective (Karl Urban), fresh out of a 17-month coma he blames on a robot, and his new robot partner (Michael Ealy).
Drama!
From "Fringe's" J.H. Wyman and J.J. Abrams, "Human" has tons of potential.
And it teams with the bonkers-and-it-knows-it "Sleepy Hollow" for broadcast TV's most out-there night.
— CHRISTOPHER LAWRENCE