'American Horror Story' actor Ben Woolf dies days after struck by car mirror
February 23, 2015 - 8:14 pm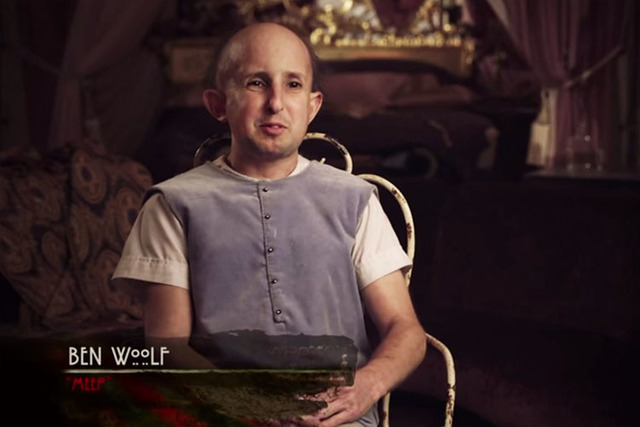 LOS ANGELES — Ben Woolf, who played Meep in "American Horror Story: Freak Show," died Monday from a head injury he sustained last week, his rep has confirmed. He was 34.
The 4'4" actor was struck in the head by the car mirror of a SUV while he was crossing a street in Hollywood last Thursday night. He was transported to a nearby hospital in critical condition.
"We have been overwhelmed by the outpouring of love and support from all over the world for our beloved Ben," Woolf's family said in a statement. "He touched so many hearts in his 34 years. His memory will live on within each of us and within his work."
"Ben was one-of-a-kind, and will never be forgotten," said a statement from Woolf's agency, ZTPR. "The time we all shared together will be remembered forever."
Woolf first appeared in the hit FX anthology series in its first season, playing Infantata and donning heavy makeup to transform into the memorable character. He returned for the show's most recent season, "Freak Show," in a small but beloved role as Meep, who could only say one word: "Meep!"
Woolf is credited in five episodes of the series, including three episodes in "Freak Show." The most recent season aired its finale last month.
TMZ first reported the news.