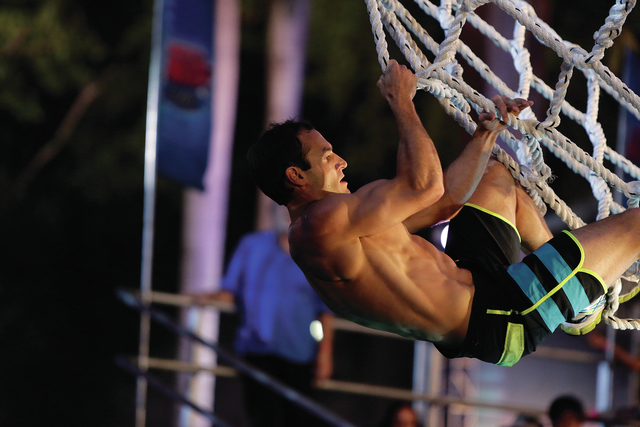 I have found out when "American Ninja Warriors" is returning to Las Vegas to feature those crazy athletes who run through an insane obstacle course on TV for guts and glory.
The new season will be filmed over the next six months in places such as Venice Beach, Calif., and Orlando, Fla.
Then the show will culminate in Las Vegas on June 24-28.
How do I know this? Simple.
The seat-filling, free-ticket site MyTVTickets.com has posted those dates online.
Honestly, I would only go watch this show in person if I were given a lap full of nachos because these extreme athletes make me want to give up exercise since they are proving my workouts are futile, but nachos remain delicious.