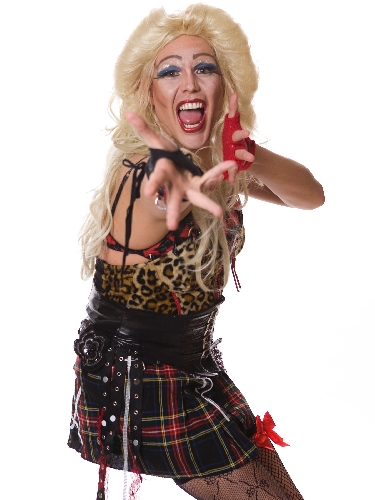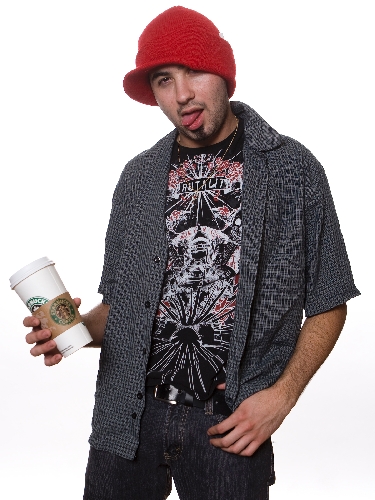 Signature Productions and its spring mounting of the lively musical "All Shook Up" captured Outstanding Theater Troupe and Outstanding Production in my 13th annual Las Vegas Tony Awards.
These awards are proof that many talented thespians have chosen to call Sin City home.
Compiled by a Tony committee of one — me — the awards are given in fun, and like many awards can be arbitrary. But it's one way — however insufficient — to salute those who have been doing good work for little recognition.
I saw about 100 theater-related productions in the 2009-10 season and reviewed 82 of them. Twenty-two were rated in the "A" range (outstanding); 19 in the "B" (above average); 25 in the "C" (average); 11 in the "D" (below average); and five in the "F" (failure). I've omitted shows performed in academic and city-owned institutions because they have assets not available to community playhouses.
OK, let me straighten my tux.
The envelope please …
■ Outstanding Theater Troupe: In 21 years, Signature Productions has slowly and deservedly become a giant on the local arts scene. They tend toward traditional musical works, and their level of quality helps you understand why so many of these works have lasted so long. This season, they gifted us, at the Summerlin Library, with memorable renditions of "The King & I," the holiday songfest "A Signature Christmas," the little-known Di-Pietro/Elvis Presley melodiously spoofy "All Shook Up," and, at Spring Mountain Ranch, history's only successful Broadway musical, "Damn Yankees." Signature has developed a knack for seeking out our city's best talent and putting those talents to best use.
No runners-up.
■ Outstanding Production: Signature Productions' March mounting of "All Shook Up" (directed by Steve Huntsman) proved that William Shakespeare and Elvis Presley could be a winning combination. Huntsman made this "Twelfth Night" update — about a sleepy 1950s small American town forever changed by a young, dangerous guitar-playing cyclist in blue suede shoes — an irreverent, playful fairy tale. For all the tongue-in-cheek jokes, Huntsman and his expert cast made this a story about the music.
First runner-up: Butcher Block's profound and funny March production of Suzan Lori-Parks' "The America Play" (directed by Shawn Hackler at the Las Vegas Little Theatre studio). Second runner-up: the British National Theatre of America's original movement drama, "Durty Nelly's Lullaby" (directed by Jo Cattell at Shenanigan's Irish Pub).
■ Outstanding Actor: Cory Benway in Insurgo Theatre's May production of John Cameron Mitchell/Steven Trask's "Hedwig and the Angry Inch." The role of a small-time rock performer who's suffering from a botched sex-change operation released something triumphant in the young actor, who commanded the stage so forcibly, and in character (dramatically and vocally), that we couldn't tell where Benway ended and Hedwig began.
First runner-up: Jamie Morris in a riotous sendup of Hannibal Lichter in off-Strip Productions' March "Silence of the Clams" (written by Morris and directed by Christopher Kenney at the Onyx). Second runner-up: Assante Williams, as a black actor in white face expertly playing an opportunist Abraham Lincoln working at a carnival, in Butcher Block's "The America Play" (at the Las Vegas Little Theatre Studio).
■ Outstanding Actress: Jamie Carvelli, as a sexual assault victim who takes matters into her own hands in William Mastrosimone's "Extremities," was surprisingly vulnerable, forceful and subtle. She allowed us to easily see the gradual emotional changes that her character went though, and yet never tried to get by on histrionics (directed by Daneal Doerr in April at the Las Vegas Little Theatre Fischer Blackbox).
First runner-up: Mundana Ess-Haghabadi for her disturbing portrayal of a troubled teacher in Born and Raised's June production of Ernie Curcio's "Perturbed" (directed by Curcio at the Las Vegas Little Theatre Fringe Festival). Second runner-up: Melissa Riezler for her Anna in Signature Productions' October mounting of Rodgers and Hammerstein's "The King & I," in which she managed to combine a sense of girlishness and self-righteous aristocracy.
■ Outstanding Supporting Actor: Jon D'acunto, as the young slacker Tommy (among other characters) in Jamie Cruz's "Scavengers in the Mother of Chaos," gave us an over-the-top demonstration of hysteria, in which we could sense not only his character's joy in being the center of attention, but also D'acunto's joy in being an actor (directed by Laura Neubauer for the Las Vegas Little Theatre Studio).
First runner-up: Lloyd Ziel for his pompous and jovial narrator in December's "An X-mas Carol" (directed by Terrence Williams at the Stage Door Theatre). Second runner-up: Shane Cullum for his portrayal of a sexual nerd who is amazed by the wonder of a bodily function in February's "The Sex Comedies" (in the one-act "Jack" written by Dave Surratt and directed by John Beane for Insurgo).
■ Outstanding Supporting Actress: Traci Kesisian's Lola in the August Signature Productions/Super Summer Theatre's mounting of Richard Adler/Jerry Ross' "Damn Yankees" gave a soul to this seemingly heartless seductress on staff for the devil. When she sang "What Lola Wants, Lola Gets," you knew she meant business. And yet, when she "reformed," you fell in love with her all over again (directed by Steve Huntsman at Spring Mountain Ranch).
First runner-up: Anne Barr who, as the unlucky prostitute Lucy Harris in the Frank Wildhorn/Leslie Bricusse musical "Jekyll & Hyde," communicated not only a sensitive, strong singing voice, but also the reasons her character had for singing (directed by Giulio Scatola for RagTag Entertainment at the Onyx Theatre). Second runner-up: Barbara Costa, who brought both a cynical and little-girl-lost attitude to her role as Felicity, a cranky, dying old woman in Michael Christofer's "The Shadow Box" (directed by Brian Scott in February for Las Vegas Little Theatre).
■ Outstanding Director: Steve Huntsman who guided a slew of performers into getting a huge show moving along hilariously and effortlessly in Signature Productions' "All Shook Up." The young Huntsman has grown into a major director in just a few short years.
First runner-up: Shawn Hackler, for his perfectly paced, appropriately subtle and sometimes hilarious "The America Play" for Butcher Block Productions. Second runner-up: Leslie Fotheringham for her majestic, elegant and sexy take on Signature's "The King and I."
■ Outstanding Set: T.J. Larsen made sure our pleasure began the moment we entered Las Vegas Little Theatre for its production of "Extremities." Awaiting us was a living room set (with a kitchen and the outdoors peeking through) that gave a tiny blackbox area the sense of great detail and depth.
First runner-up: Steve Huntsman for his appropriately subdued and yet colorful set for Signature's "All Shook Up." Second runner-up: Shawn Hackler, who managed to design something representing "the great hole in American history" for Butcher Block's "The American Play."
■ Outstanding Lights: Shawn Hackler for giving RagTag Entertainment's "Jekyll & Hyde" a strong sense of suspense, spectacle and drama. Hackler demonstrated what lights can do for a production when the designer puts himself at the service of the story.
First runner-up: Jay LeDane who created a widely varied visual look for Super Summer Theatre/Signature Productions' "Damn Yankees," that accented the show's romance and fantasy. Second runner-up: Michelle Harvey, for her ability to well-compliment the rented sets and costumes for Signature's "The King & I."
■ Outstanding Costumes: Katie Bulava's designs for Paul Rudnick's "Regrets Only" at the Las Vegas Little Theatre in April, conveyed the upper-class lifestyle of its Manhattan chic characters, while bringing out their most flattering physical assets (directed by Walter Niejadlik).
First runner-up: Sandra and Steve Huntsman, for their always pleasing but never overstated tongue-in-cheek threads for Signature's "All Shook Up." Second runner-up: Courtney Sheets for her witty variations from high-priced sleaze to working-class frumpiness in Las Vegas Little Theatre's "Don't Dress for Dinner."
■ Outstanding Choreography: Sean Critchfield for his unusual ability to create believable violence on a small stage — without the audience worrying about the safety of the actors — in the violence-filled "Extremities" at Las Vegas Little Theatre.
First runner-up: Keith Dotson for his childlike, playful movements in Signature's "All Shook Up," that contributed beautifully to the nonsense of the story. Second runner-up: Jenna Wurtzberger, for the skill in creating a fearless, unstoppable Nazi-like chorus line in Insurgo's "Rossum's Universal Robots."
■ Special Award: to Bobby Rodgers and Barbara Costa, two locals of a certain age who have acted all their lives and continue to teach the rest of us how it should be done.
Anthony Del Valle can be reached at vegastheaterchat @aol.com. You can write him c/o Las Vegas Review-Journal, P.O. Box 70, Las Vegas, NV 89125.