Artist David Choe tells how Vegas bent over backward for his money
December 19, 2014 - 3:45 pm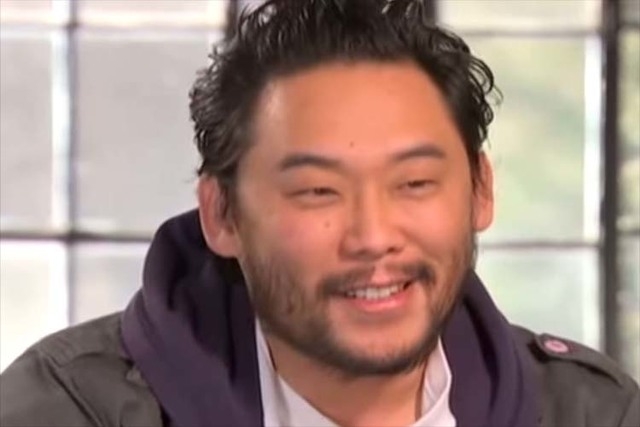 High-rolling millionaires who stride Las Vegas like apex predators usually keep their debaucheries quiet from us, to avoid our damnations of envy.
Not David Choe. This former Las Vegas gambleholic — a renowned painter and Facebook multimillionaire — has been broadcasting his behind-the-casino stories on popular shows lately, and they are illuminating.
"The height of my Vegas experience was staying at the penthouse in every single casino — like all the high-roller casinos — a harem of whores in each one," he said recently on "The Joe Rogan Experience."
"I would be going to Vegas all the time with 100 grand. A million dollars in, like, a pillowcase in my backpack," said Choe, 38.
Choe works from his native Los Angeles, and he's one of America's most influential artists. He painted album art for Jay-Z and Linkin Park, and movie set art for "Juno" and "The Glass House." He hosted documentaries for Vice. His portrait of President Obama reportedly hangs in the White House.
Here's what Choe said on his own podcast (episode 25) on DVDASA.com about his final Vegas run a few years ago, which ended after a heart attack here at age 35:
A casino sent a jumbo jet to Burbank to fly Choe and just one of his friends on an otherwise giant, empty plane to Vegas.
In Vegas, he rode secret elevators and entered hidden doors to find an "Oz"-like suite of 10 women awaiting.
At one point, a casino host said to Choe:
"Dave, just tell me which one of these women you want, and I'll send the others off. … This is all for you now. Do you want drugs?"
Choe didn't want drugs. His vices were gambling, women and playing "Angry Birds."
A casino let him bet $250,000 at a time on blackjack. He lost $16 million. But he won $14 million. (Choe hasn't disclosed names of hosts or hotels.)
Exuberant from winnings, depressed from losses, in his suite, he ordered 30 lobsters, put the shell of one lobster somewhere on his person, and chased paid (consensual) women around the rooms.
He was paranoid, so he wouldn't let maids clean his suite for days, as lobster shells rotted, and as he himself stunk, since he refused to shower.
People on the Strip called out his name because they recognized him from an appearance on Howard Stern's show, and from spray-painting his face on Barbara Walter's torso on TV.
"When I tell stories like this, I realize what they sound like to other people," Choe said on his own show. "But this is what happened to me."
Fittingly, one of Choe's most famous art images is that of a whale, the symbol for high rollers. Casino hosts across the Strip called this whale to offer golf outings with Michael Jordan, and celebrity tournaments with Tiger Woods and M.C. Hammer.
But the end of his Vegas days came after he hadn't slept for five days. He had $20,000 chips falling out of his pocket. He felt his senses fail him. He collapsed on the floor of his suite, suffering an angina attack. He awoke 36 hours later thinking he had to get back to the tables. But after friends gave him an intervention back home, he eventually got into recovery.
Choe is a self-made man. When he was young, Choe quit an impossible-to-get Hollywood job as a poster illustrator, painted tirelessly alone and often in misery, then he raised the prices of his art to attract millionaire buyers interested in high price tags, a move that made him a millionaire.
But his real money came from Facebook, which hired him in Facebook's early days to paint office murals, offering him a choice of money or stocks. He picked stocks. He chose wisely.
These days, he remains creatively fruitful, a diabetic hoarder who only has intermission trysts with paid women in order to use most of his time to create art, videos and podcasts (with porn star Asa Akira) in a Warhol-esque collective set in an insane asylum he either bought or has access to.
He lives in a tiny home, half the size of Rogan's podcast studio, he said. As rich and controversial as he is, he's anti-greed, and he draws his mindset into a free but uncomfortable place.
"I know my best (art) always came from rejection, hatred, getting dumped, living in miserable conditions," he told Rogan. "Comfort is the killer of creativity."
Doug Elfman's column appears Tuesdays, Thursdays and Saturdays. Email him at delfman@reviewjournal.com. He blogs at reviewjournal.com/elfman.