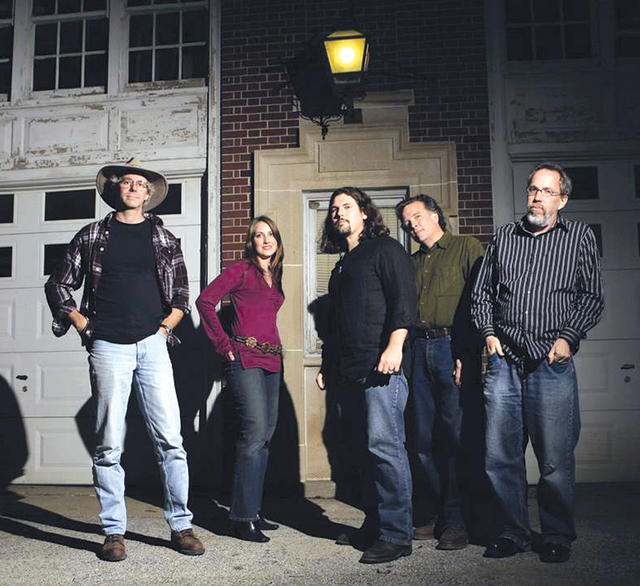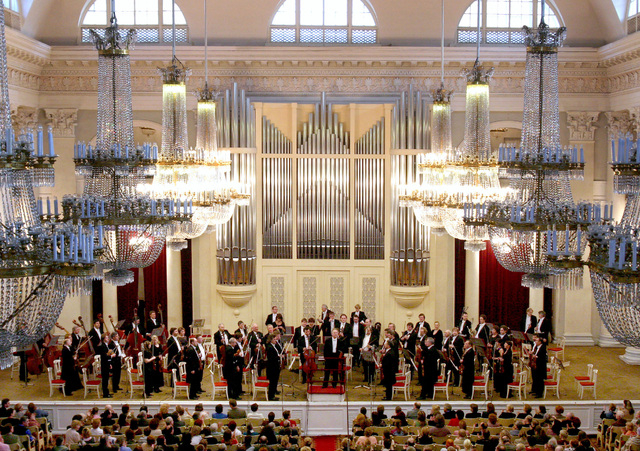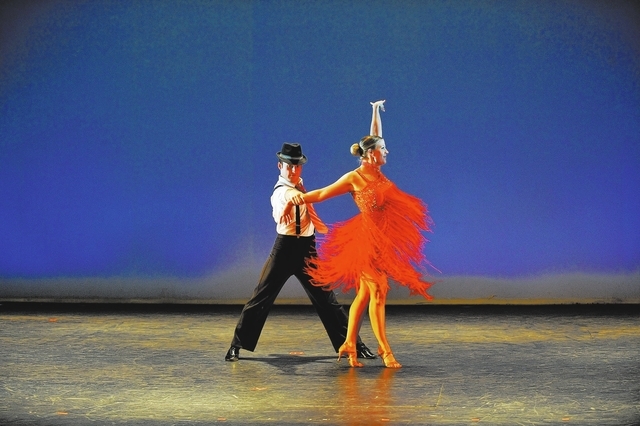 Family fun
GOOD TIMES ROLL
FOR MARDI GRAS
Locals can "laissez les bon temps rouler" (translation: let the good times roll) at two separate Mardi Gras events this weekend.
The Springs Preserve, 333 S. Valley View Blvd., launches its first Mardi Gras Vegas celebration from 4 to 8 p.m. Saturday, celebrating Cajun and Creole cuisine, music and culture.
Local Dixieland jazz band Mardi Gras Mambo will perform, providing a musical backdrop for food from local Southern-style restaurants. For the kids: crafts, fortune tellers and palm readers. For the adults: a beer garden. For all: a chance to sample the sounds and tastes of Louisiana without ever leaving Southern Nevada.
At 7 p.m. Saturday at the Charleston Heights Arts Center, 800 S. Brush St., Creole Stomp will anchor a Mardi Gras bash, performing everything from swamp pop to blues to zydeco. Festive foods such as beignets, jambalaya and hot links will be available, along with a cash bar.
Tickets for Creole Stomp are $10 in advance (including a complimentary Mardi Gras mask and beads) and $15 on event day; call 702-229-6383 or visit www.artslasvegas.org for more information.
Tickets for the Springs Preserve's Mardi Gras Vegas are $8 for adults, $5 for kids 5 to 12 and free for children under 5; Springs Preserve members receive a $2 discount. For tickets or more information, call 702-822-7700 or click on www.springspreserve.org.
Dance
LIBRARY WELCOMES
'SIMPLY BALLROOM'
"Dancing With the Stars" doesn't return to the TV airwaves until March 17.
But if you're suffering from waltz withdrawal, the Clark County Library has a free fix Sunday afternoon, thanks to the return of Southern Utah University's ballroom dance company for a new edition of "Simply Ballroom."
With more than 100 performances annually, SUU's award-winning ballroom dancers show off beautiful costumes — and equally impressive talent — as they present a variety of international dances, from Brazil's samba to Cuba's cha-cha, Spain's paso doble the all-American fox trot.
The free performance of "Simply Ballroom" begins at 2 p.m. Sunday at the Clark County Library, 1401 E. Flamingo Road. For information, call 702-507-3459 or click on www.lvccld.org.
Music
RUSSIAN ORCHESTRA
VISITS SMITH CENTER
When an orchestra can boast that the ensemble premiered Peter Ilyich Tchaikovsky's Symphony No. 6 ("Pathetique"), you know they've got some history.
And the St. Petersburg Philharmonic Orchestra certainly does. Founded in 1882, Russia's oldest symphonic ensemble visits Las Vegas' Smith Center Saturday to perform a concert featuring two legendary Russian composers — neither named Tchaikovsky.
Instead, Nikolai Alexeev will lead the orchestra in Sergei Rachmaninoff's Symphony No. 2 in E minor. Rising Norwegian violinist Vilde Frang makes his Las Vegas debut as he joins the orchestra for Sergei Prokofiev's Violin Concerto No. 2 in G minor. Leading off the program is a decidedly un-Russian work: the overture to Italian Gioachino Rossini's comic opera "The Barber of Seville."
The St. Petersburg Philharmonic will perform at 7:30 p.m. Saturday in Reynolds Hall at The Smith Center for the Performing Arts, 361 Symphony Park Ave. For tickets ($39-$150), call 702-749-2000 or visit www.thesmithcenter.com.
Music
CHORUS REPRISES
'BLUEGRASS MASS'
Play it again, Southern Nevada Musical Arts Society.
That's the message chorus members heard after premiering "Bluegrass Mass" last year during the ensemble's 50th anniversary season. And it explains why they're reprising the work this weekend at the College of Southern Nevada's Cheyenne campus.
Accompanied by a five-member bluegrass band, the 60-voice Musical Arts Chorus will perform Carol Barnett's "The World Beloved: A Bluegrass Mass," which combines the musical structure of a traditional Mass with down-home folk ballads and instrumental interludes. Douglas Peterson directs the program, which features soloist Sidra Kain. Selections from the Rodgers and Hammerstein musicals "Oklahoma!" and "Carousel" round out the program.
"The World Beloved: A Bluegrass Mass" will be performed at 7:30 p.m. Saturday and 3 p.m. Sunday in CSN's Nicholas J. Horn Theatre, 3200 E. Cheyenne Ave., North Las Vegas. Tickets ($15 for adults, $12 for seniors, students, military and disabled) are available at the theater box office, by calling 702-651-5483 or by emailing pactickets@csn.edu.
Music
CONCERT SALUTES
YOUNG ARTISTS
Six young musicians — winners of the Henderson Symphony Orchestra's annual competition — will perform works from Mozart to Elgar Sunday afternoon during the Young Artists Concert at the Henderson Pavilion, 200 S. Green Valley Parkway.
The concert features four violinist: Thomas Kyong, playing a movement from W.A. Mozart's Violin Concerto No. 2; Isabella Cram, showcasing Pablo de Sarasate's "Zigeunerweisen"; Emily Richardson, playing a movement from Camille Saint-Saens "Havanaise"; and Michael Kwok, performing the first movement of Samuel Barber's Violin Concerto.
Rounding out the program: clarinetist Quinn Ngo, performing a movement from Carl Maria von Weber's Clarinet Concerto No. 2; and cellist Michael Lazeroff, playing a movement from Edward Elgar's Cello concerto in E minor.
Taras Krysa conducts the all-volunteer orchestra, which includes students, professionals, educators and retirees.
The concert will begin at 2 p.m. Sunday. Admission is free, but a $10 donation is suggested. For more information, call 702-267-2171 or visit www.hsorch.org.
— By CAROL CLING