10 best things to do in Las Vegas this weekend — Aug. 11-13
August 11, 2017 - 3:31 pm
Updated August 11, 2017 - 5:11 pm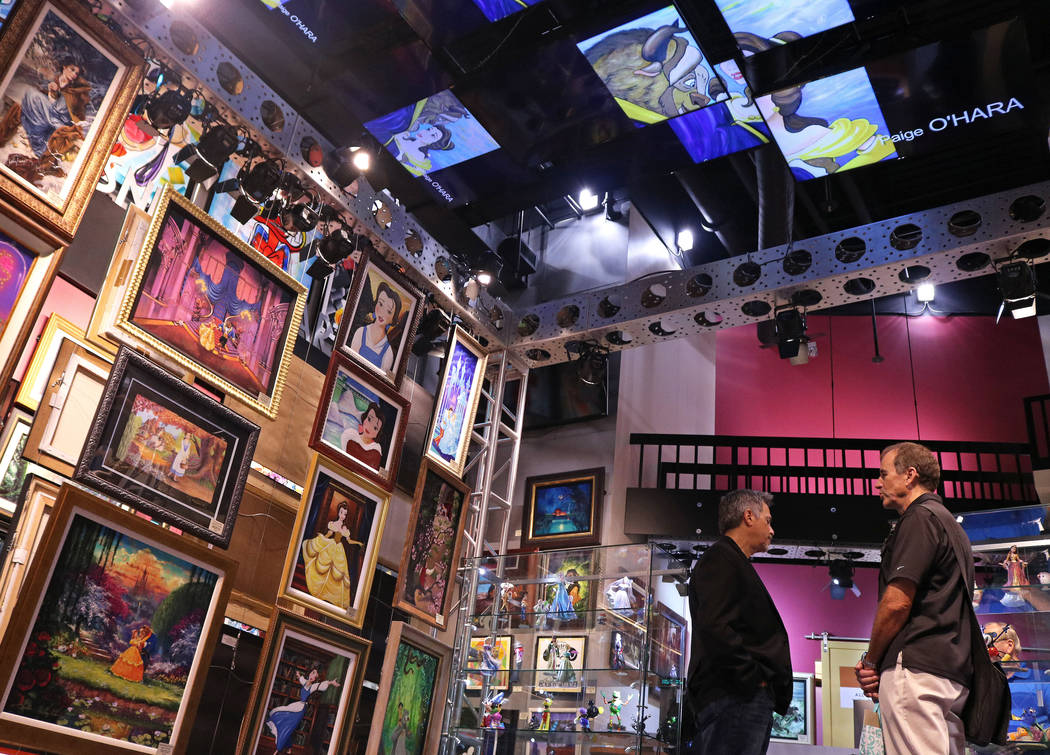 Have an artful weekend in Las Vegas.
The new Magical Memories gallery is open at the Forum Shops at Caesars. In addition to seeing exclusive Disney art works, you can meet the original cast of "Beauty and the Beast" all weekend.
At the Springs Preserve, former Southern Nevada artist Roy Purcell has a collection of paintings, drawings and etchings that depict and explore the valley's history.
For a more visually-minded meal, the mastermind at Tail & Fin serves fresh, flavorful sushi in artful arrangements with avocado boats and hollowed-out pineapples.
Here are your top picks what to see, eat and do in Las Vegas this weekend.
Grab a bite
The Tail & Fin's "mastermind" says the mission of the restaurant "is to make it easy for anyone to enjoy fresh, raw fish." That "mastermind" is Karu Wedhas, a former Nobu executive chef. Here it really is possible to eat the rainbow. Tail & Fin serves sushi in a variety of photo-ready dishes including avocado boats, poké in a hollowed-out pineapple, sushi burritos and sushi tacos. Read more about Tail & Fin here.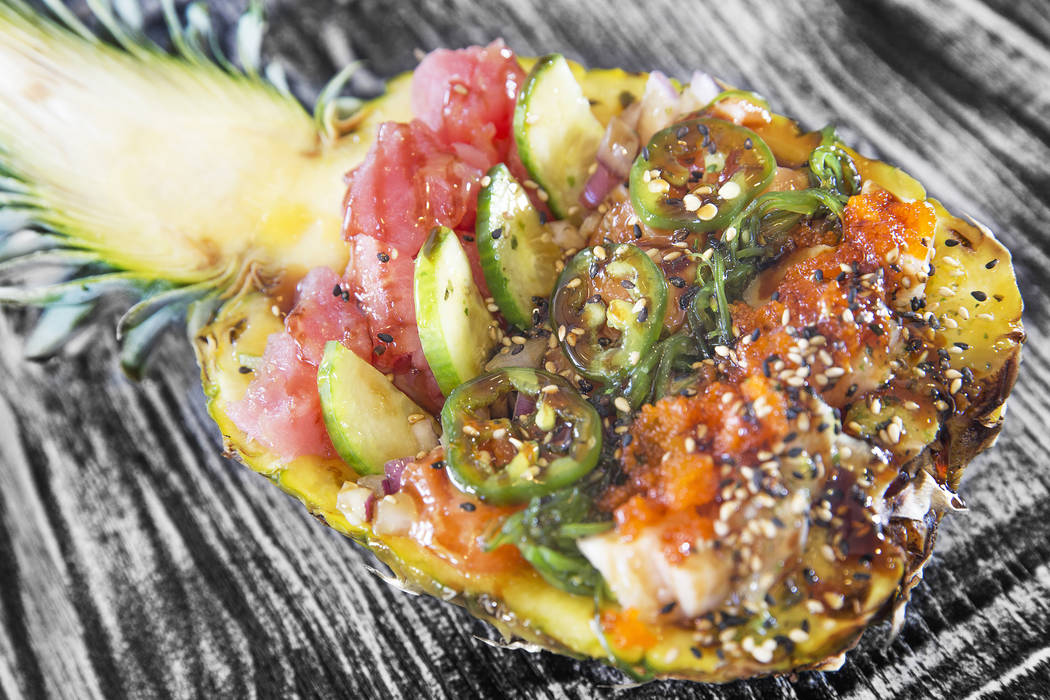 The pineapple bowl at Tail & Fin on Saturday, July 22, 2017, in Las Vegas. Benjamin Hager Las Vegas Review-Journal
Get a drink
While the Touch the Sky cocktail could easily come off as extremely sweet and fruity, the healthy dose of sparkling rosé manages to penetrate that syrupy base with a light, semi-dry effervescence. It also provides a festive finishing touch. Learn how to make it yourself here.
Rock out
Since making her first Vegas appearances at Krave Las Vegas in 2008, Lady Gaga has graduated from packing nightclubs and theaters to selling out arenas in multiple-night stands. She brings her "Joanne World Tour" to town this weekend for the first of two stops at T-Mobile Arena (she's back Dec. 16). You can see her at 7:30 p.m. Friday. Read about her 5 most memorable Las Vegas performances here.
Lady Gaga performs during her "Joanne" world tour. Kevin Mazur Getty Images for Live Nation
See a show
Contestants from Season 9 of "RuPaul's Drag Race" on VH1 will take the stage for "War on the Catwalk" on Sunday in an evening of drag performances at the House of Blues. Showtime is 8 p.m. at Mandalay Bay. Tickets are $33 to $153; call 702-632-7600.
Catch a movie
The 2014 animated comedy "The Nut Job" wasn't a tremendous success, pulling in $64.3 million at the domestic box office and another $56.6 million internationally, according to boxofficemojo.com. Yet that isn't keeping "The Nut Job 2: Nutty by Nature" from hitting theaters this weekend. If you're not interested in seeing it, you can read about 8 other movie sequels coming out that no one asked for.
Buddy (Tom Kenny) and Surly (Will Arnett) return to theaters this weekend in "The Nut Job 2: Nutty by Nature." (pen Road Films

Stay in
Say goodbye to the Clone Club as Sarah (Tatiana Maslany) and her sestras assemble for the last time in the series finale of "Orphan Black." See it at 7 p.m. Saturday on BBC America.
Be on the Travel Channel
Travel Channel will be on Fremont Street on Friday shooting at Evel Pie for an upcoming episode of "Food Paradise." If you want to be on TV, you might try wandering by before 6:30 p.m. Friday, when we're told they'll be looking for a few extras.
Diners eat and drink at Evel Pie on Fremont Street in downtown Las Vegas. Benjamin Hager Las Vegas Review-Journal
Meet Belle
The flagship Magical Memories Fine Art Gallery at the Forum Shops at Caesars opened on Thursday. The celebration coincided with the 25th anniversary of "Beauty and the Beast," and the animated movie's cast and Disney animators made special appearances. In addition to exclusive Disney artwork, the gallery boasts an interactive, high-tech design. You can meet the cast of "Beauty and the Beast" including Richard White (Gaston), Paige O'Hara (Belle) and Robby Benson (Beast) at the gallery all weekend. Read more about the grand opening events here.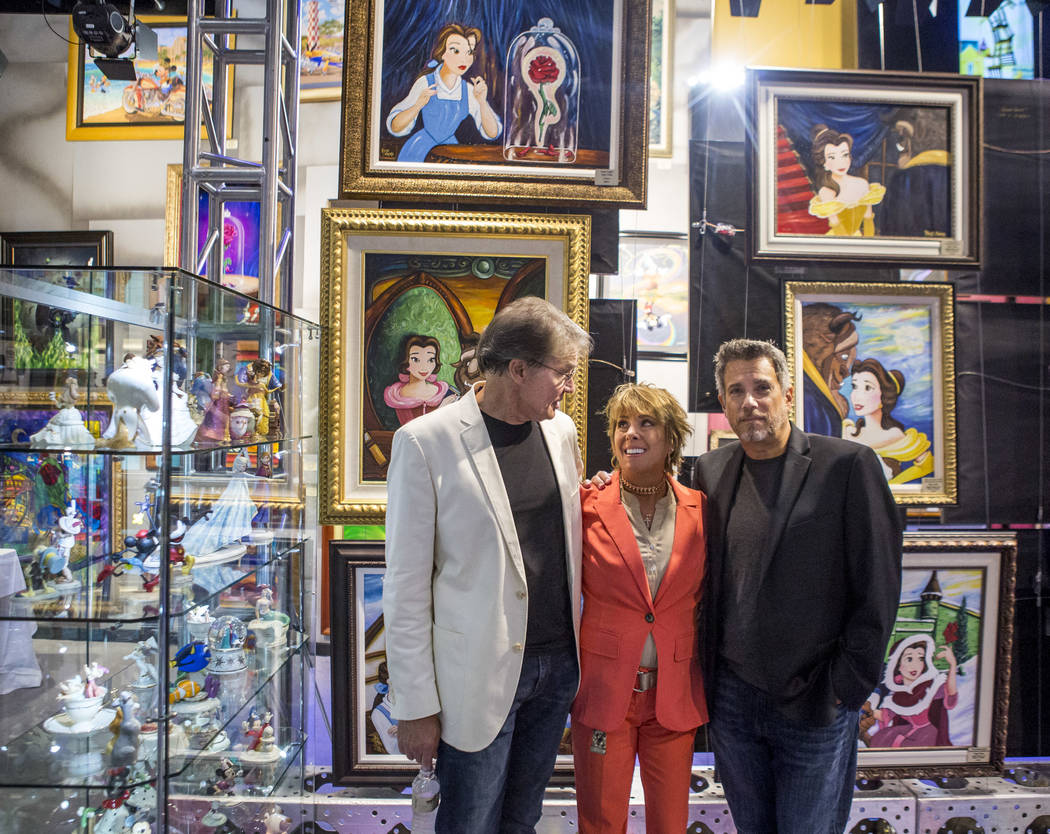 "Beauty and the Beast" voice actors, from left, Richard White (Gaston), Paige O'Hara (Belle), and Robby Benson (Beast), during the grand opening of the Magical Memories Disney Fine Art Gallery in the Forum Shops at Caesars. Patrick Connolly Las Vegas Review-Journal
Take a "super" vacation
Returning home from the latest blockbuster superhero movie may give you the urge to be the next Tony Stark or Bruce Wayne, and in some ways, you can. The well-traveled heroes of the Marvel and DC Comics universes go everywhere from Italy to New York, even Las Vegas, in order to save the world.
Take inspiration from the settings of hit comic-book movies. See 10 vacation locations that will make you feel like one of your big-screen idols.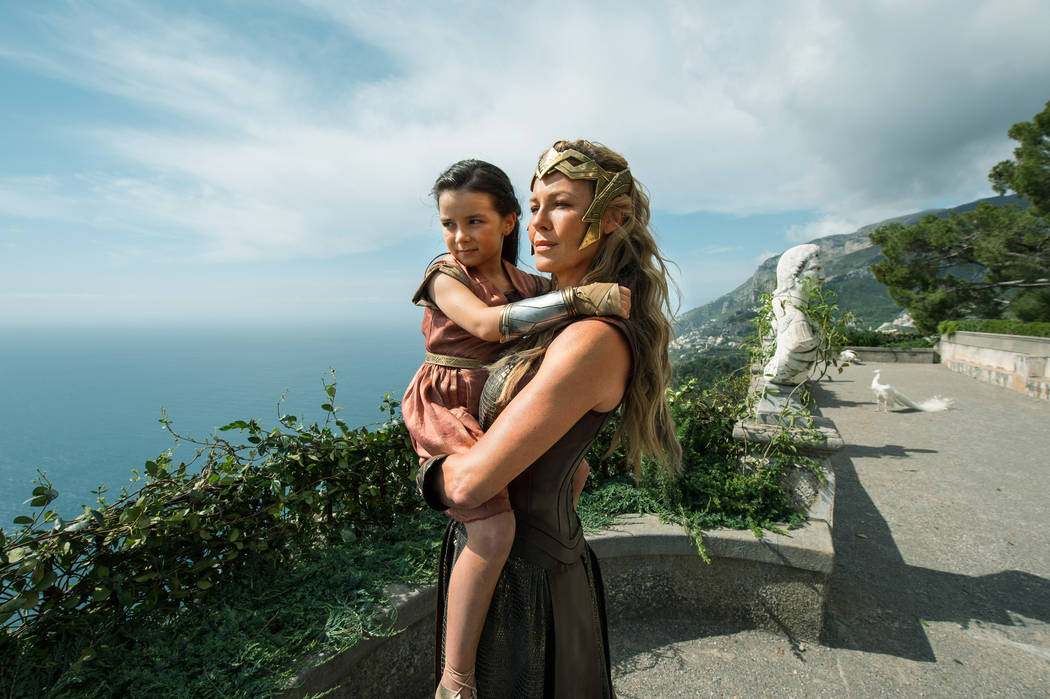 Lilly Aspell as Young Diana and Connie Nielsen as Hippolyta in "Wonder Woman." Warner Bros.
Art at the Springs Preserve
Roy Purcell doesn't live here anymore. But Las Vegas lives in him, as "Vegas Valley Memories: The Art of Roy Purcell" demonstrates.
The exhibit, which continues at the Springs Preserve's Big Springs Gallery through Oct. 8, explores Southern Nevada history through 13 artworks that mix mediums (from oil and watercolor paints to pencil, pen-and-ink and etching) and written text to convey Las Vegas' transformation from remote desert to desert metropolis. See more here.
Contact Janna Karel at jkarel@reviewjournal.com. Follow @jannainprogress on Twitter.