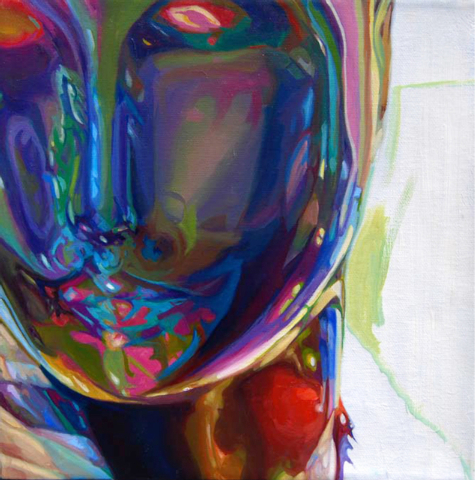 Family fun
SPRINGS CAPTURES
'WICKED PLANTS'
If the floral world conjures images of the good and the green, prepare to enter the dark side, courtesy of the Springs Preserve's "Wicked Plants."
The display explores the macabre world of diabolical botanicals — poisonous, carnivorous and nasty — and reveals their eerie secrets; author Amy Stewart's "Wicked Plants: The Weed that Killed Lincoln's Mother and other Botanical Atrocities" inspired the exhibit.
Funded by the North Carolina Arboretum Society and the Creel-Harison Foundation, "Wicked Plants" is on display daily through Jan. 4 in the Origen Museum at the Springs Preserve, 333 S. Valley View Blvd., which is open from 10 a.m. to 4 p.m. daily (except Christmas Day).
Admission to "Wicked Plants" is included in Springs Preserve admission, which is $4.95-$9.95 for Nevada residents, $10.95-$18.95 for nonresidents and free for Springs Preserve members. For more information, call 702-822-7700 or visit www.springspreserve.org.
Theater
'CATECHISM' RETURNS
TO THE SMITH CENTER
If it's Black Friday, it must be time for "Sister's Christmas Catechism: The Mystery of the Magi's Gold," which begins a weeklong return visit to The Smith Center on Friday.
This holiday romp, from the wonderful folks who brought you "Late Nite Catechism," focuses on the centuries-old question: Whatever happened to most valuable of the Magi's gifts to the baby Jesus? As Sister (alias Nonie Newton-Riley) observes, "we know that Mary used the frankincense and myrrh as a sort of potpourri — they were in a barn, after all."
"Sister's Christmas Catechism: The Mystery of the Magi's Gold" returns at 7 p.m. Friday, 3 and 7 p.m. Saturday and Sunday and 7 p.m. Wednesday in the Troesh Studio Theater at The Smith Center for the Performing Arts, 361 Symphony Park Ave. Additional performances are at 7 p.m. Dec. 4 and 5 and 3 and 7 p.m. Dec. 6. For tickets ($35-$40), call 702-749-2000 or visit www.thesmithcenter.com.
Family fun
COSMOPOLITAN ICES
POOL-TURNED-RINK
Cosmopolitans don't have ice. But The Cosmopolitan of Las Vegas definitely does, once again transforming its Boulevard Pool into an overlooking-the-Strip ice rink at 3708 Las Vegas Blvd. South.
Unlike real winter wonderlands, this one guarantees snow throughout December, with scheduled light snowfalls every half-hour between 6 and 10 p.m., Thursdays through Sundays.
An expanded skating area — with more than 4,200 square feet of real ice — will greet skaters through Jan. 4. Seasonal food and drink also will be served, including make-by-the-fire-pit s'mores.
Themed nights also return, including "Date Skate" Mondays — featuring favorite holiday movies on the Cosmo's digital marquee — and "Throwback Thursdays," when guests can groove to music from the 1970s, '80s and '90s. (Don't forget the leg warmers and disco duds.)
The rink is open 3 p.m. to midnight weekdays and noon to midnight on weekends. (The noon-to-midnight schedule will be in effect daily Dec. 22-Jan. 2 — except on New Year's Eve, when the party continues past 2015's midnight arrival.)
If you just want to enjoy the atmosphere, admission to the ice rink is free for guests 2 and older; those 16 and younger must be accompanied by an adult over 21. All-day skating access is $15; on weekdays, all-day skating access for Nevada residents is $10. Visitors may bring their own skates or rent them for $5.
For complete details, call 702-698-7000 or visit www.cosmopolitanlasvegas.com.
Art
ARTIST TRACES
'MASTER'S JOURNEY'
Artist Lolita Develay traces her path toward a Master of Fine Arts degree in the retrospective "A Master's Journey," now on display at Left of Center Gallery.
The first African-American woman to graduate from UNLV's MFA Studio Arts Program, Develay's exhibit includes paintings created for class assignments, along with independent explorations. Many of them focus on the associations the artist makes between high-end clothing and relics of primitive costumes — the former signaling society's desire to use dress as an outward symbol of self, the latter reflecting the naive place where Develay found beauty as a child.
"A Master's Journey" continues through Jan. 31 at Left of Center Gallery, 2207 W. Gowan Road, North Las Vegas. The gallery's regular hours are from noon to 5 p.m. Tuesdays through Fridays and from 10 a.m. to 3 p.m. Saturdays. For more information, call 702-647-7378 or visit www.leftofcenterart.org.
— By CAROL CLING