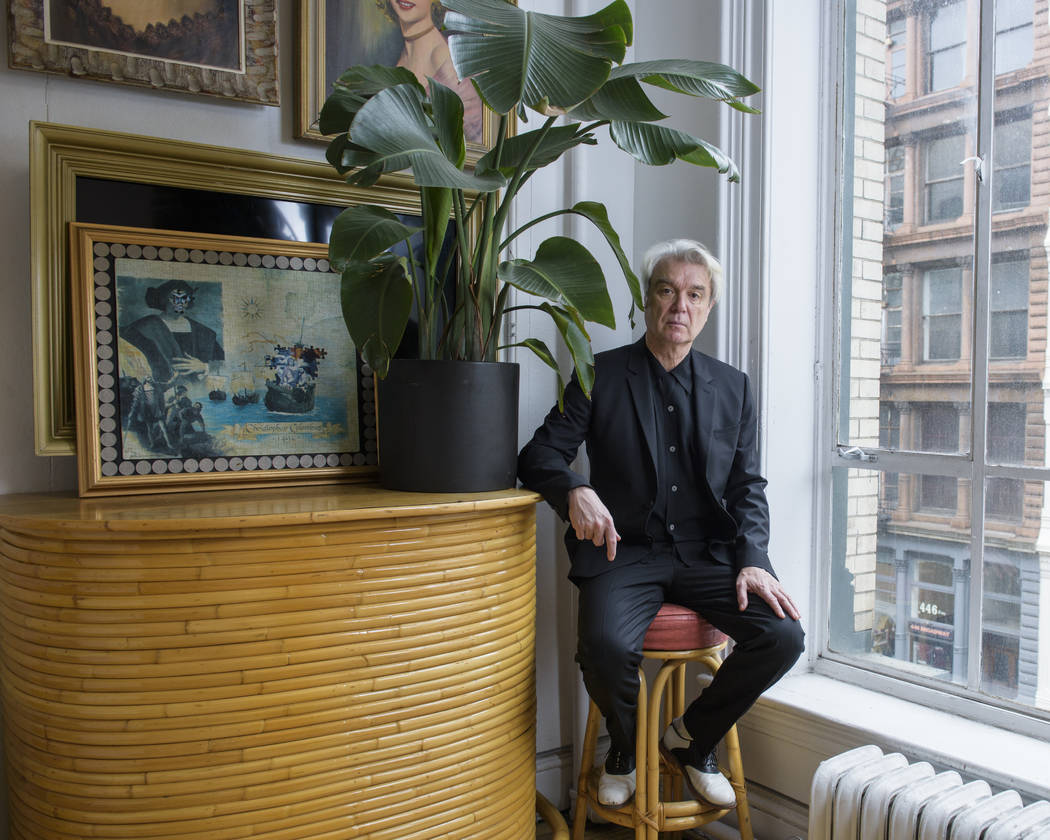 David Byrne
Songs from his days as the legendary founder of the equally legendary Talking Heads, his solo career and his new album, "American Utopia," spark David Byrne's current world tour, which he describes as "the most ambitious show I've done since the shows that were filmed for 'Stop Making Sense,' " the 1984 Talking Heads concert film. Byrne visits The Smith Center's Reynolds Hall at 7:30 p.m. Wednesday; for tickets ($59-$184), click on thesmithcenter.com.
'The Flick'
As a second-run movie house transitions from film to digital projection, the theater's trio of underpaid employees face transitions of their own in Annie Baker's Pulitzer Prize-winning play "The Flick," which continues through April 22 in the Backstage Theatre at the College of Southern Nevada, 3200 E. Cheyenne Ave., North Las Vegas. Performances are 7 p.m. Thursdays through Saturdays, with a Sunday matinee April 22. Tickets ($10-$12) are available at csn.edu/pac.
Run Away With Cirque
Cirque du Soleil performers and community members team up at the Springs Preserve from 7 a.m. to noon Saturday for the annual Run Away with Cirque du Soleil. In addition to a 5k run or mile fun walk, the event features live entertainment by Cirque musicians, a warm-up with Cirque performers and children's activities. Visit active.com to register ($30-$40).
Albert Cummings
One guitar virtuoso deserves another, as Cabaret Jazz at The Smith Center demonstrates this weekend when blues and jazz stalwart Albert Cummings (who's toured with everyone from B.B. King to Buddy Guy) teams up with slide guitar expert John "Greyhound" Maxwell at 7 p.m. Friday and Saturday; for tickets ($39-$59), click on thesmithcenter.com.
'In Between'
Married artists Nanda Sharifpour and Ali Fathollahi explores issues ranging from politics to personal identity in their joint exhibit, "In Between," at North Las Vegas' Left of Center Gallery, 2207 W. Gowan Road, through June 2. The artists will be at a reception from 6 to 8:30 p.m. Friday; regular gallery hours are noon to 5 p.m. Tuesdays through Fridays and 10 a.m. to 3 p.m. Saturdays. For more information, visit leftofcenterart.org.