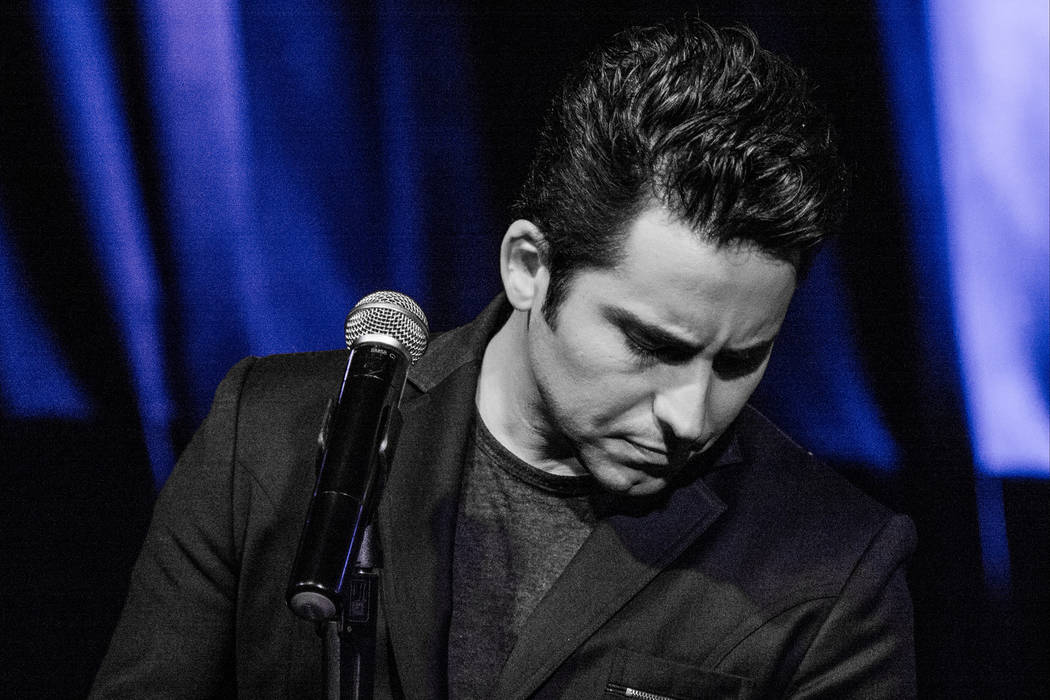 John Lloyd Young
Original Broadway (and Hollywood) "Jersey Boys" star John Lloyd Young steps out from his Tony-winning role of Frankie Valli to play — himself. Young will perform a range of Broadway and solo songs (some featured on his debut album, "My Turn … ") at 8 p.m. Friday and Saturday at The Space, 3460 Cavaretta Court. For tickets ($45-$85), click on thespacelv.com.
Winterfest
It's time for "Dazzling Desert Holidays" at this annual bash, which boasts everything from entertainment to a craft and gift fair, carolers and more from 6 to 9 p.m. Friday and noon to 8 p.m. Saturday at the Henderson Events Plaza, 200 S. Water St. (The Winterfest Evening Light Parade begins at 5 p.m. Saturday.) More details: cityofhenderson.com.
'Every Christmas Story'/'Snow White'
Majestic Repertory Theatre, 1217 S. Main St., stages two rotating shows through Dec. 23: "Every Christmas Story Ever Told (And Then Some!)," an irreverent survey of seasonal favorites from Dickens to Dr. Seuss, and a new interactive adaptation of "Snow White and the Seven Dwarfs." "Every Christmas Story" performances ($20) are 8 p.m. Fridays and Saturdays and 5 p.m. Sundays; "Snow White" ($5-$10) is staged at noon and 2 p.m. Saturdays and Sundays; for tickets, visit majesticrepertory.com.
Heritage Holidays
A wintry blast from the past is as close as the Clark County Museum's Heritage Holidays, as the museum's historic Heritage Street buildings are decked out in lights. Carolers from Green Valley High School's Madrigals choir and a craft tent round out the free festivities from 5 to 8 p.m. Friday and Saturday at 1830 S. Boulder Highway, Henderson. More details: ClarkCountyNV.gov.
Holiday Express
All aboard for the Springs Preserve's reserved-seat train rides ($8-$10) to Santa's magical village, including photos with St. Nick, a nutcracker display, crafts, cookie decorating, stories and more, from noon to 6 p.m. Dec. 9 and 10 and Dec. 16 to 23 at 333 S. Valley View Blvd. Details: springspreserve.org.