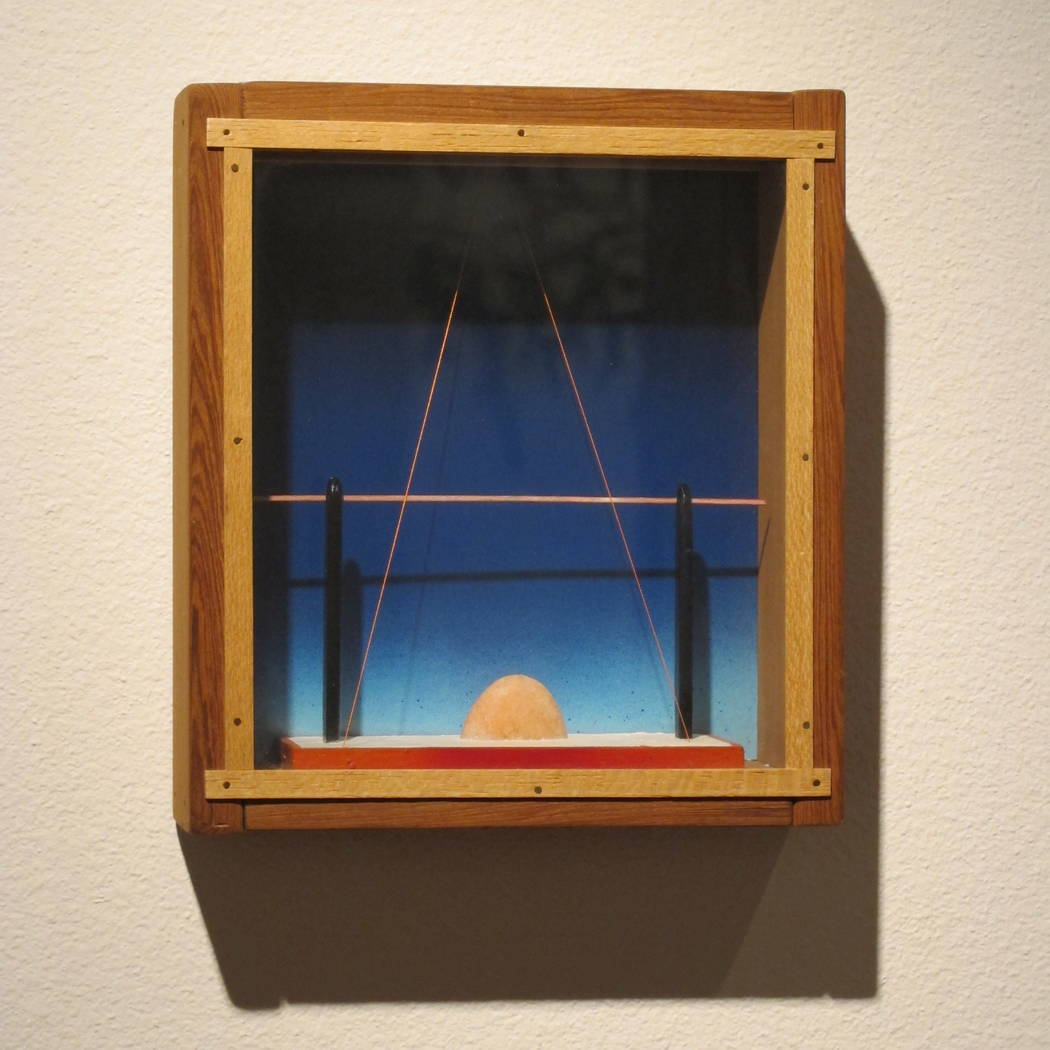 Barrick Museum
The 50th-anniversary party rolls on at UNLV's Marjorie Barrick Museum of Art as four new exhibitions — encompassing sculpture, drawing, photography, found objects, installation and film — explore human civilization and the surrounding landscape. A reception from 5 to 8 p.m. Friday celebrates the new exhibits, which continue from 9 a.m. to 5 p.m. weekdays and noon to 5 p.m. Saturdays. (The museum is closed Memorial Day.) Suggested entry donation: $2-$5; visit www.unlv.edu/barrickmuseum for details.
LV Philharmonic
Mozart's enchanting "Magic Flute" overture, Richard Strauss' autumnal Concerto for Oboe and Small Orchestra (featuring soloist Liam Boisset) and Bruckner's towering Symphony No. 6 close the Las Vegas Philharmonic's 18th season at 7:30 p.m. Saturday in The Smith Center's Reynolds Hall; music director Donato Cabrera leads a pre-concert conversation at 6:30 p.m. For tickets ($30-$109), visit www.thesmithcenter.com.
Jessica Fichot
Singer and songwriter Jessica Fichot draws on her French, Chinese and American roots to create a multilingual musical fusion, accompanied by her instruments of choice: accordion and toy piano. She and her trio perform at 7 p.m. Friday at the Winchester Cultural Center, 3130 S. McLeod Drive. Tickets are $18; visit www.clarkcountynv.gov/parks for more information.
'Zoom Into Nano'
Get really small at the Discovery Children's Museum, where the interactive "Zoom Into Nano" exhibit arrives Saturday to explore microscopic technology. The touring display opens Monday and runs through Sept. 4; museum hours (through May 31) are 9 a.m. to 4 p.m. weekdays, 10 a.m. to 5 p.m. Saturdays and noon to 5 p.m. Sundays. Admission is $14.50; visit www.discoverykidslv.org for more details.
Joey DeFrancesco
Organist, trumpeter and singer Joey DeFrancesco brings his swinging Philly sound to Saturday's free Jazz in the Park concert at the Clark County Government Center Amphitheater, 500 S. Grand Central Parkway. Doors open at 5 p.m.; the Las Vegas Academy's Jazz Combo opens the show. For more information, go to www.clarkcountynv.gov/parks.