5 picks for art in Las Vegas this weekend
April 14, 2017 - 10:09 pm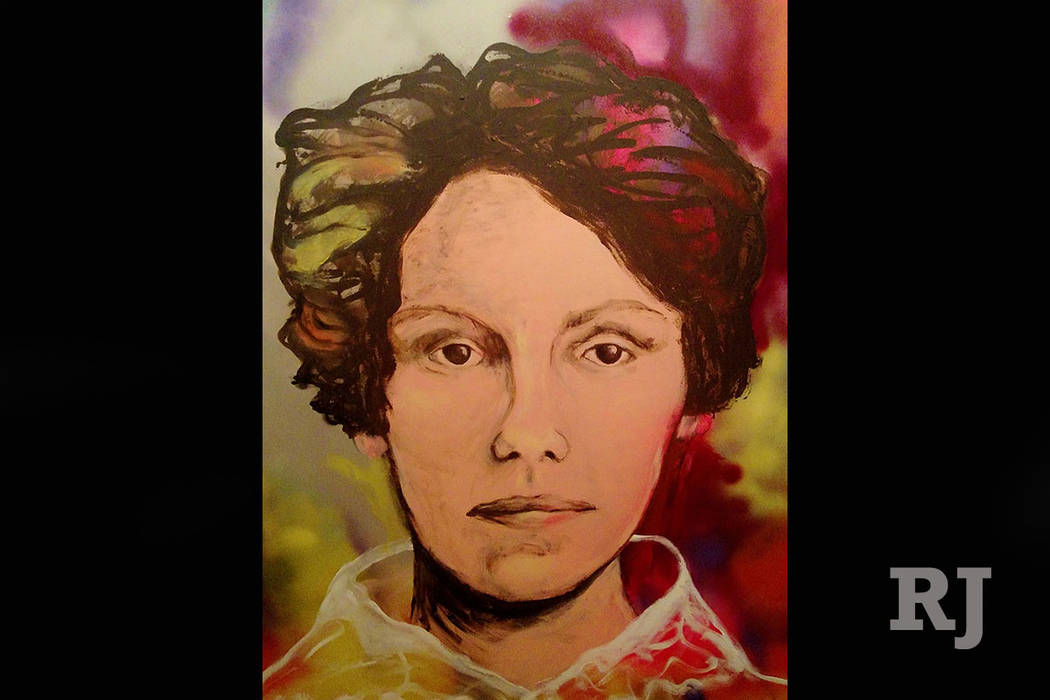 'Frame of Reference'
As Picasso once said, "Every child is an artist. The problem is how to remain an artist once he grows up." Artist Dennis Martinez — who teaches art at Dixie State University in St. George, Utah — explores his journey in "Frame of Reference." See the art, and meet the artist, at a free reception from 6 to 8 p.m. Friday at Left of Center Gallery, 2207 W. Gowan Road, North Las Vegas; the exhibit continues through June 30. For details, call 702-647-7378 or visit leftofcenterart.org.
Steve March-Torme
Going into the family business is a time-honored tradition — especially when the family business is singing and the singer is Steve March-Torme, whose father, Mel Torme, was one of the best. "Touchstones: Legacy of Song" finds March-Torme performing music by (among others) Cole Porter, Lennon and McCartney, and, of course, his dad, at The Smith Center's Cabaret Jazz at 7 p.m. Friday and Saturday; for tickets ($35-$55), call 702-749-2000 or click on www.thesmithcenter.com.
Semi-Toned
Direct from Britain's University of Exeter, the 12-voice male a cappella group Semi-Toned brings "Sing Theory" to Las Vegas, performing music from the '70s to the present day at 7:30 p.m. Friday at the Historic Fifth Street School, 401 S. Fourth St. For tickets ($12 for those 18 and younger, $24 for adults) and additional details, call 702-229-4614 or visit www.artslasvegas.org.
Bishr Hijazi Ensemble
The sounds — and sights — of the Middle East materialize in Las Vegas for a free concert featuring the Bishr Hijazi Arab Ensemble, which will perform contemporary and classic Arabic music, with dances by Zhana, at 2 p.m. Saturday at Aloha Shores Park, 7550 W. Sauer Drive. For more information, call 702-229-3514 or visit www.arabmusicensemble.com/home.html.
Go for baroque
Hosted by UNLV, Las Vegas' first Baroque Festival kicks off at 7:30 p.m. Tuesday with music professor Jonathan Rhodes Lee's lecture "What Is 'Baroque' About Baroque Music?" in the Marjorie Barrick Museum Auditorium, setting the stage for multiple musical performances through April 23. For complete details, visit www.lasvegasbaroquefestival.com.