5 shows and performances to see in Las Vegas this week
September 28, 2017 - 3:25 pm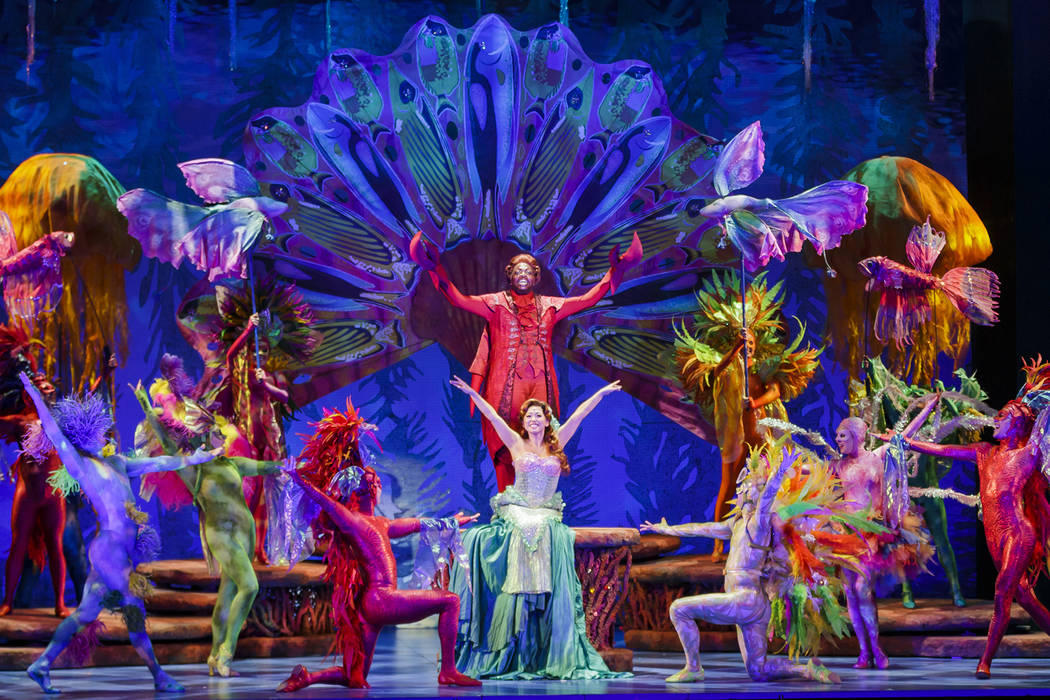 'The Little Mermaid'
Las Vegas may be in the desert, but you can still go "Under the Sea" with a live stage version of Disney's "The Little Mermaid," which opens an eight-performance run Tuesday at The Smith Center's Reynolds Hall. Performances are 7:30 p.m. Tuesday through Oct. 8, with 2 p.m. matinees Oct. 7 and 8; for tickets ($36-$127), visit thesmithcenter.com.
Taylor Davis
Violinist, composer, arranger and YouTube sensation (her videos have been viewed more than 250 million times), Taylor Davis makes her solo Las Vegas debut, following the success of her most recent album, which debuted at No. 6 on the Billboard classical chart. Catch her act at 7:30 p.m. Friday at UNLV's Artemus Ham Hall; tickets ($20-$50) are available online at unlv.edu/pac.
'Lobby Hero'
Kenneth Lonergan won an Oscar this year for his "Manchester by the Sea" screenplay, but A Public Fit kicks off its 2017-18 season with one of his earlier stage works, a 2001 comedy-drama about a slacker security guard in a New York apartment building, who's drawn into a murder investigation with his by-the-book supervisor. The free reading begins at 7:30 p.m. Friday at the Clark County Library, 1401 E. Flamingo Road. Visit apublicfit.org for details.
'Kid Sister'
Southern Gothic pulp thrillers are alive and well — at least at Majestic Repertory Theatre, 1217 S. Main St., where Will Kern's "Kid Sister" focuses on, among others, a strung-out teen mom (and "American Idol" wannabe), her stalker ex-boyfriend and her ex-con brother. This regional premiere continues through Oct. 15 at 8 p.m. Thursdays to Saturdays and 5 p.m. Sundays. Tickets are $25 and available at majesticrepertory.org.
Jazz Picnic
Going strong since 1977, the Las Vegas Jazz Society's annual Jazz Picnic swings into its 40th year with free performances by the Tom Hall Bebop Septet, the Curt Miller Las Vegas Boneheads, the Julian Tanaka Octet and the Groove Brothers B-3 Quintet from 2 to 6 p.m. Sunday at the Winchester Cultural Center, 3130 McLeod Drive. Bring lawn chairs and lunches; food also will be available for purchase. For more information, go to lvjs.org.