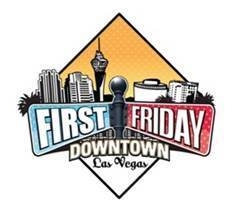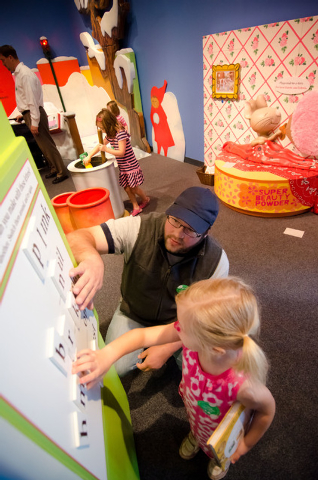 First Friday
STORM MOVES
EVENT INSIDE
Considering that the weather outside's probably going to be frightful. First Friday organizers have determined that "Endless Summer" is no way to start 2015, opting to postpone planned outdoor events so festivalgoers can experience indoor activities at a variety of downtown venues.
More than 16 galleries in the Arts Factory will open or showcase exhibits, including the annual Cirque du Soleil employee show at Trifecta Gallery, while local and emerging artists will be on display at Emergency Arts.
Cockroach Theatre will present short plays from 7 to 11 p.m. at Art Square, while SilverSage takes the Bunkhouse stage at 9 p.m. and the Velveteen Rabbit's "Get Back" after-party gets underway at 10 p.m.
Other First Friday activities will be held at Art Square, Bar + Bistro, Artifice, Reclaimed Artz Supplies, City of the World and Cornerstone Gallery.
First Friday runs from 5 to 11 p.m. in the downtown Arts District; for full details, visit www.firstfridaylasvegas.com or www.facebook.com/firstfridaylasvegas.
Family fun
ORLEANS HOSTS
SHRINE CIRCUS
If you're still recovering from the three-ring holiday circus, why not leave the circus stuff to the experts?
Now's your chance, with the Shrine Circus returning to the Orleans Arena on Thursday for an eight-performance run.
From ponies to elephants, from aerialists to motorcycle-riding daredevils, the circus' international cast not only performs but hosts a pre-show party an hour before the circus' official start, enabling kids of all ages to meet them, ride the elephants and clown around with real-life clowns.
Performances begin at 7:30 p.m. Thursday at the Orleans Arena, 4500 W. Tropicana Ave. Additional performances are at 7:30 p.m. Jan. 9 and 11 a.m., 3 and 7:30 p.m. Jan. 10 and 11. For tickets ($20-$65; children 2 and younger are free, but must sit in a parent's lap in reserved seating areas), call 702-284-7777 or visit www.orleansarena.com.
Art
CIRQUE EXHIBIT MARKS
FINAL TRIFECTA SHOW
It's the beginning of the end for downtown's Trifecta Gallery, which marks the end of its 11-year Arts Factory run with its annual showcase of artworks by on- and off-stage Cirque du Soleil members.
"It's not just performers," owner and curator Marty Walsh says of the more than two dozen Cirque artists, who range from high-wire artists to wardrobe attendants, riggers to dancers.
"The really interesting feature is for visitors to look and see" not only the artist's name but the title of their Cirque show," she notes, "and their occupation, to see if it informs the artwork in any way."
It's the fourth year Trifecta has provided the Cirque showcase, which Walsh characterizes as "an amazing learning experience and bridge-building between types of artists."
The show continues through Jan. 30; on Jan. 31, the gallery will remove the Cirque installation and "we will be moving out," Walsh says.
Trifecta Gallery, located at 107 E. Charleston Blvd., No. 135, is open from 11 a.m. to 5 p.m. Wednesdays through Fridays (until 8 p.m. Thursdays), 11 a.m. to 3 p.m. Saturdays and by appointment, through Jan. 30. For more information, call 702-366-7001.
Family fun
'STORYLAND' ENDS
DISCOVERY RUN
The book's closing on "Storyland: A Trip Through Childhood Favorites."
The touring exhibit — which features seven play and learning environments inspired by beloved children's books — will end its run Sunday at the Discovery Children's Museum. "Storyland," which originated at the Minnesota Children's Museum, opened Sept. 20.
The Discovery Children's Museum, 360 Promenade Place, is open from 9 a.m. to 4 p.m. Tuesdays through Fridays, 10 a.m. to 5 p.m. Saturdays and noon to 5 p.m. Sundays. Admission is $12; children younger than 1 and members are free. For more information, call 702-382-5437 or visit www.discoverykidslv.org.
History
NEON LIGHTS UP
'VEGAS STORIES'
It just wouldn't be Las Vegas without all the lights. But how did neon become such a Vegas trademark?
The latest chapter of the Clark County Library's free "Las Vegas Stories" series will explain Thursday with "Spectacular: A History of Las Vegas Neon."
In addition to exploring the origins of Las Vegas' light-up-the-night fixation, the program also will detail the role of downtown's Neon Museum in rescuing and preserving some of Glitter City's largest, most elaborate signs.
The program begins at 7 p.m. Thursday at the Clark County Library, 1401 E. Flamingo Road; for more information, call 702-507-3459 or click on www.lvccld.org.
— By CAROL CLING