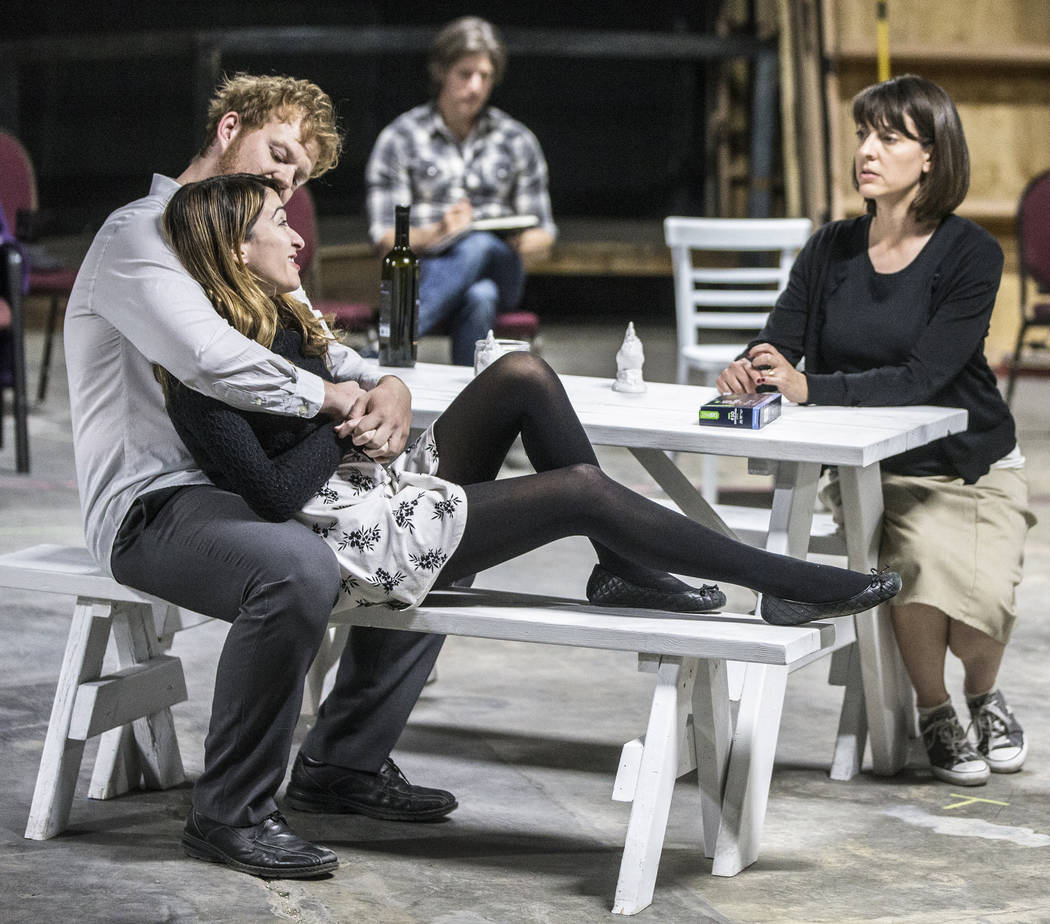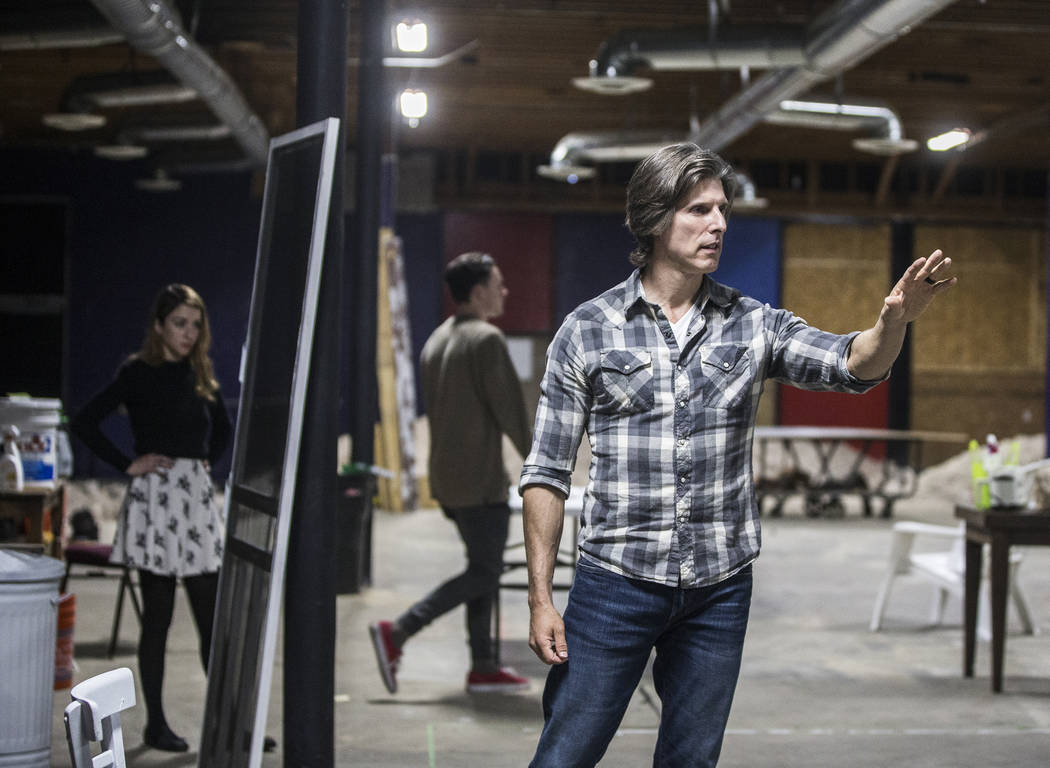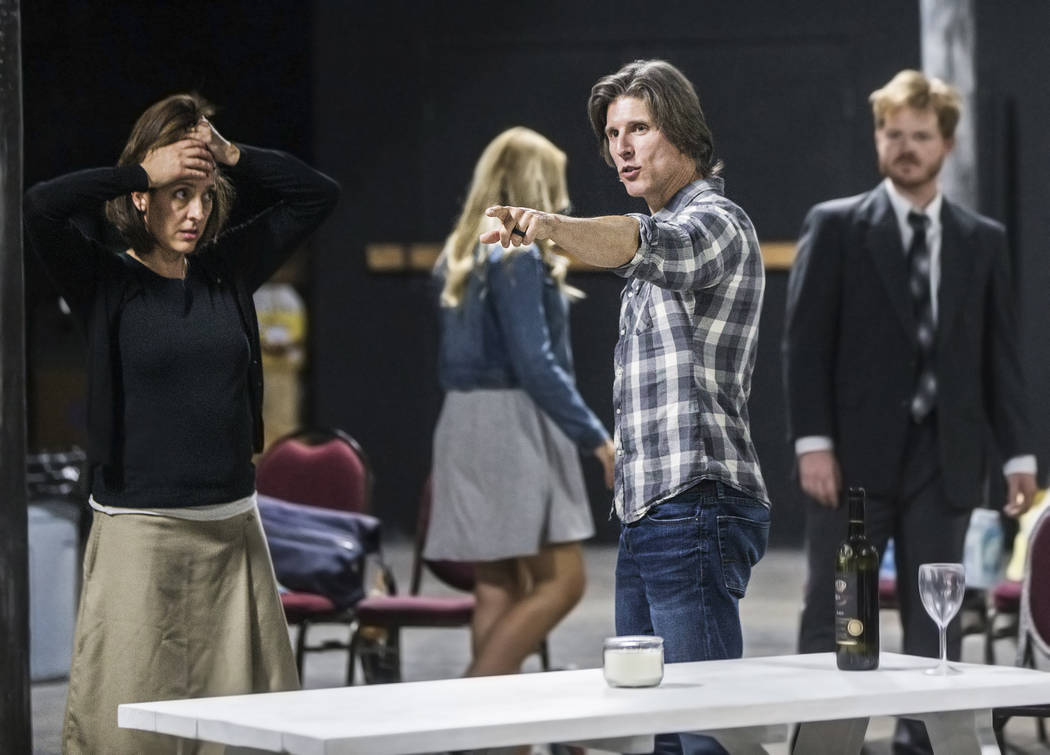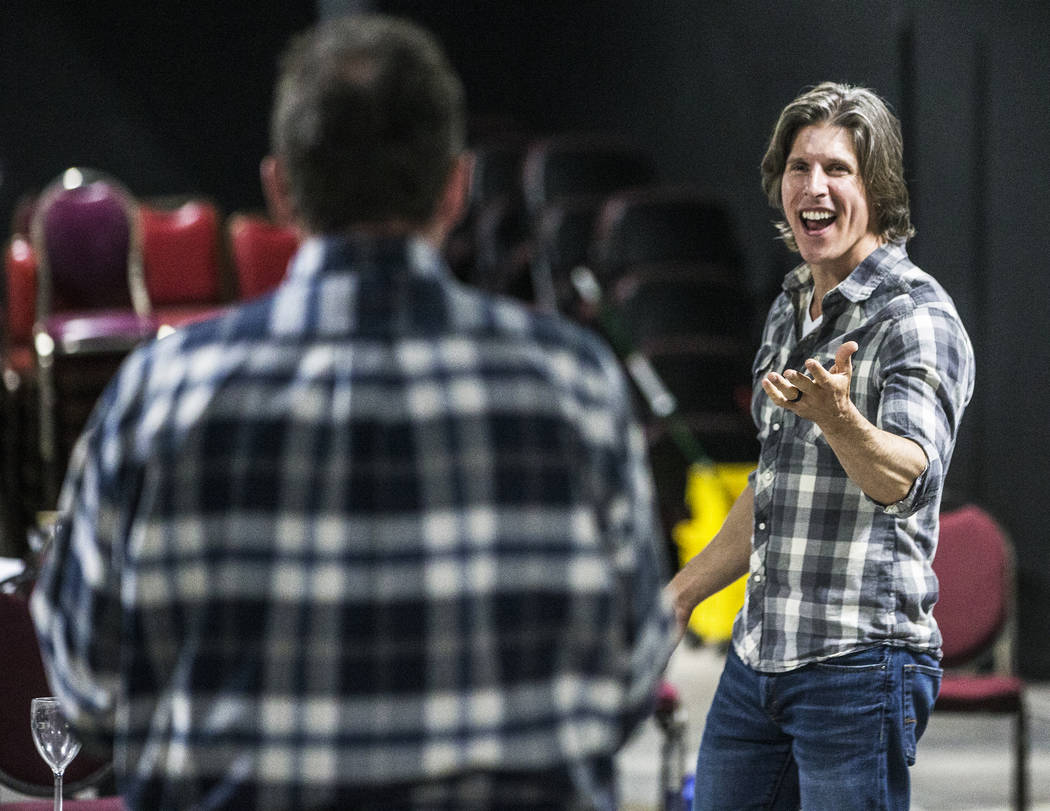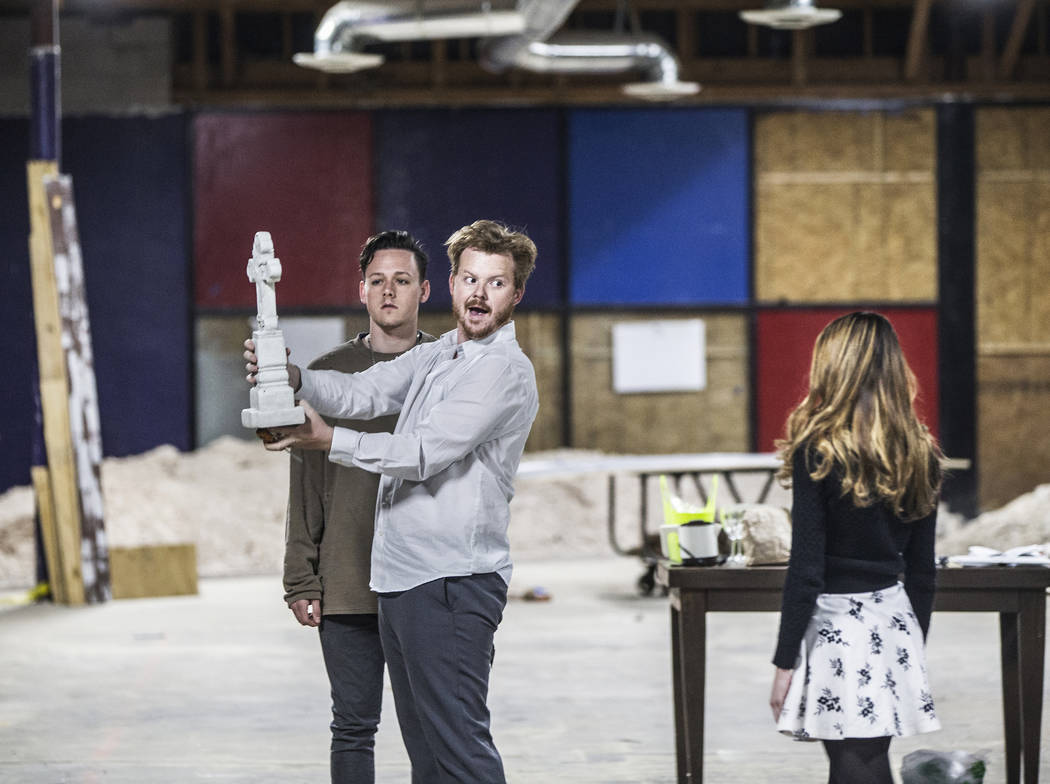 Keeping up with the Joneses is one thing. But figuring them out — if such a thing is possible — sparks "The Realistic Joneses."
Will Eno's award-winning play launches a three-weekend run Friday in the Backstage Theatre at the College of Southern Nevada's North Las Vegas campus.
But "Realistic Joneses" isn't a CSN production. Although some students will earn college credit by working on the crew, the offbeat comedy is the latest theatrical voyage from A Public Fit.
Now in its third season, APF focuses on bringing new works to local audiences, to "help grow the cultural landscape," explains co-founder and producing director Joseph Kucan. (Or, to quote the group's mission statement, "working with emerging Las Vegas artists to create exciting, innovative and provocative theater.")
The Strip and its casinos may be the "face of Las Vegas," acknowledges "Realistic Joneses" director Daniel Kucan. (Yes, he's Joseph's younger brother — and APF's associate artistic director.) "But that's not the voice of Las Vegas."
As audiences tell them during talk-back sessions, dubbed "The Buzz," that follow every APF performance.
" 'Did you like our show?' That's not our thing," Daniel says, noting how APF audiences often discuss not only the production they've seen but its reflection of, and impact on, their own lives.
"The audience comes in and will tell you things about the show you didn't realize," Joseph adds.
In addition to full productions, APF also presents staged readings (now presented at the Clark County Library), which is where the company first explored Eno's portrait of two couples exploring "intimacy, dying, love, betrayal and all those good things," Daniel explains.
Set in "one of those little towns near the mountains," the play opens with Bob and Jennifer (Timothy Cummings, Tina Rice) sitting at a backyard picnic table, "throwing words at each other," as Jennifer puts it. The arrival of new neighbors John and Pony (Mike Rasmussen, Rebecca Reyes) introduces a new dynamic, as all four discover they share far more than their common surname.
One review of a previous "Realistic Joneses" production described the "quirky, funny" play as " 'Seinfeld' meets Samuel Beckett," the director notes. "You laugh — and then you ask yourself, (because) you're not sure you should have been laughing."
Following last year's staged reading of "Realistic Joneses," this full production offers a more "in-depth version," Daniel says — following an "in-depth, intense rehearsal process."
That's apparent as the director and his actors gather downtown to rehearse at the troupe's usual home, the Usual Place, located next to the PublicUs coffee house at Fremont Street and Maryland Parkway.
Following convivial conversation, Daniel guides the cast members through rehearsal, correcting some approaches and praising others.
"I'm sort of an experimental director," Daniel says, quickly dismissing the "weird" connotation that accompanies the description. "That just means the director proceeds through a process of experimentation."
I'm sort of an experimental director. That just means the director proceeds through a process of experimentation. We surprise ourselves every night. And we're going to surprise audiences every night.
Through that process, "we surprise ourselves every night," Daniel Kucan says. "And we're going to surprise audiences every night."
Contact Carol Cling at ccling@reviewjournal.com or 702-383-0272. Follow @CarolSCling on Twitter.
Theatrical family finds a new home at A Public Fit
A Public Fit is only in its third season. But its founders have been involved with Las Vegas theater almost all their lives.
Co-founder Joseph Kucan, 52, traces his theatrical roots to Las Vegas' award-winning Rainbow Company Youth Theatre. APF co-founder, Ann Marie Pereth, is another Rainbow Company alum.
Kucan's younger brother Daniel, 46 — APF's associate artistic director — also started out in Rainbow Company. And their father Ken (an APF board member), who spent 41 years teaching high school English, has been acting on local stages, from Rainbow Company to Super Summer Theatre, for decades.
The brothers' Rainbow Company training taught them that theater "is not just playtime — it's first and foremost a job," says Joseph, who later spent a decade as the troupe's education director.
That was before Joseph entered the video game world — behind the scenes as a director (among other duties) for Vegas-based Westwood Studios and on screen as the iconic villain Kane in the best-selling "Command & Conquer" series. (In 2008, the Guinness Book of World Records named him "Longest Recurring Actor in a Videogame Franchise.")
Daniel also appeared in various "Command & Conquer" releases, but he headed for New York after high school, working as an actor following studies at New York University.
"I wanted to go where all the art was, where all the theater was," he says.
Ultimately, however, Daniel ended up in television, serving as resident carpenter for "Extreme Makeover: Home Edition" before stints on HGTV's "Desperate Spaces" and "Sell This House: Extreme."
Now splitting his time between Los Angeles and Las Vegas, Daniel works "mostly in TV" now, he says. "Life as an artist is tricky."
As for Joseph, he's "semiretired" since leaving Westwood, enabling him to focus on A Public Fit — which he hopes will develop into a resident theater, complete with a paid acting company, dedicated to "creating new works."
After 20 years following separate paths, the Kucan brothers have "different perspectives on our aesthetics," Daniel observes. "But we speak in that secret brother language."