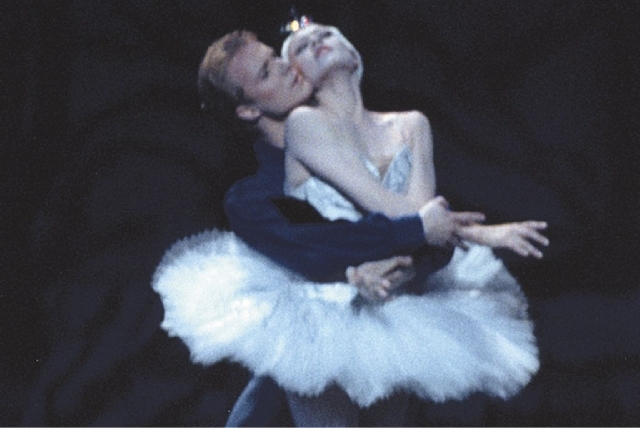 A husband-and-wife team with links to two of America's most celebrated ballet companies will lead the Academy of Nevada Ballet Theatre starting in August.
Nevada Ballet Theatre this week announced the appointment of Monique Meunier and Nilas Martins as co-directors of the Las Vegas-based ballet troupe's official school.
Both Meunier and Martins are former principal dancers at New York City Ballet, the company co-founded by legendary choreographer George Balanchine.
Their NYCB connection is personal as well as professional; Martins' father, Peter Martins, was one of Balanchine's most acclaimed dancers and is now NYCB's ballet master in chief.
Also a soloist with American Ballet Theatre, Meunier most recently served as ballet master for the Washington Ballet and as a full-time faculty member for its associated school.
Martins recently completed a fellowship at the Kennedy Center's DeVos Institute for Arts Management program and also teaches master classes in Maryland and Washington, D.C.
Their ballet careers have taken them around the world as teachers and choreographers, staging and restaging works — including Balanchine's.
"Monique and Nilas are internationally acclaimed artists and teachers who have excelled at the highest levels of our profession," Beth Barbre , NBT's executive director, said in a news release. "They have the vision and skills to build our Academy into one of the nation's leading ballet schools."
Founded in 1979, the NBT academy has almost 400 students (18 months old to adults) who attend classes at the company's Summerlin headquarters.
"It is an honor and a privilege for us to shape the future of the Academy of Nevada Ballet Theatre; we look forward to contributing and sharing our knowledge and expertise with the faculty and students," Meunier and Martins stated.
NBT's release announcing their appointment also includes praise from others in the ballet world, including former NYCB principal dancer Heather Watts and Kay Mazzo , co-chairman of the faculty for NYCB's associate academy, the School of American Ballet.
And Peter Boal , artistic director of Seattle's Pacific Northwest Ballet, lauded NBT "for having the foresight to bring in Monique Meunier and Nilas Martins as directors of their academy," he said. (Pacific Northwest Ballet collaborated with NBT and Salt Lake City's Ballet West on Balanchine's "Jewels" at The Smith Center for the Performing Arts, NBT's performance home.)
"Between them, they have a wealth of experience and knowledge and will add immeasurably to the school, company and community," Boal said.
Meunier and Martins will relocate to Las Vegas and begin their academy duties in August, in time for the start of the academy's fall semester, according to NBT.
Contact reporter Carol Cling at ccling@
reviewjournal.com or 702-383-0272.