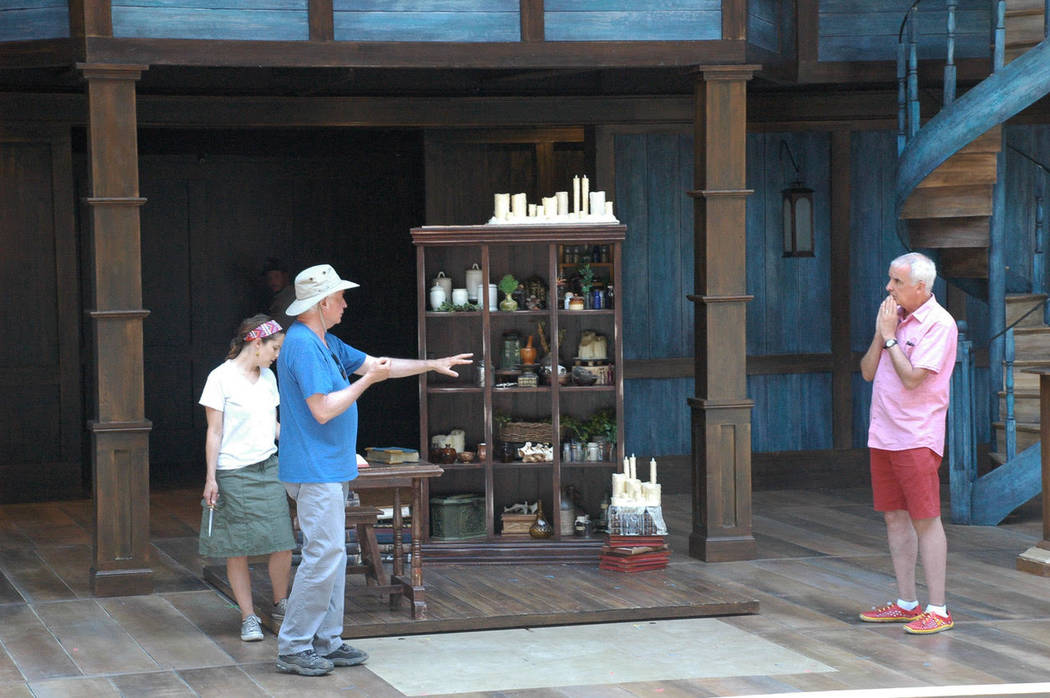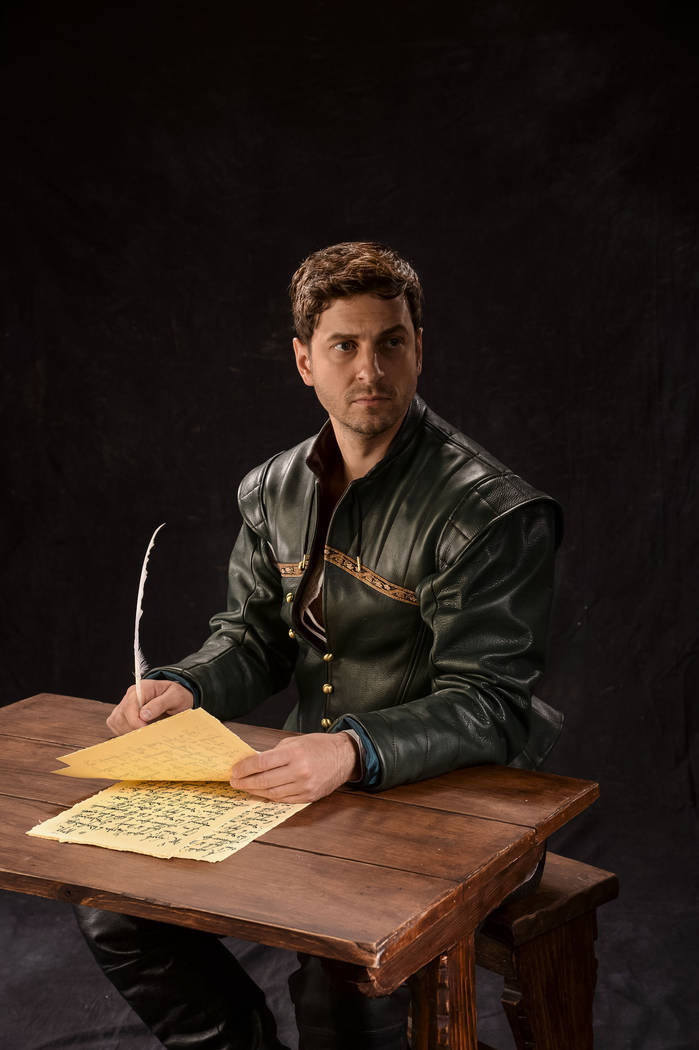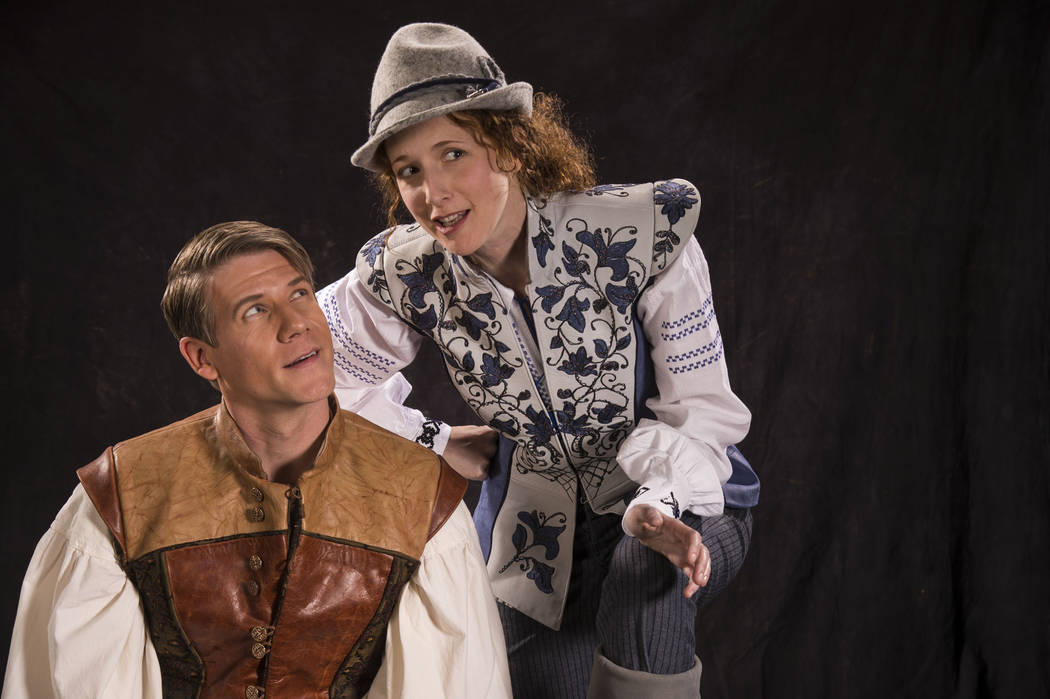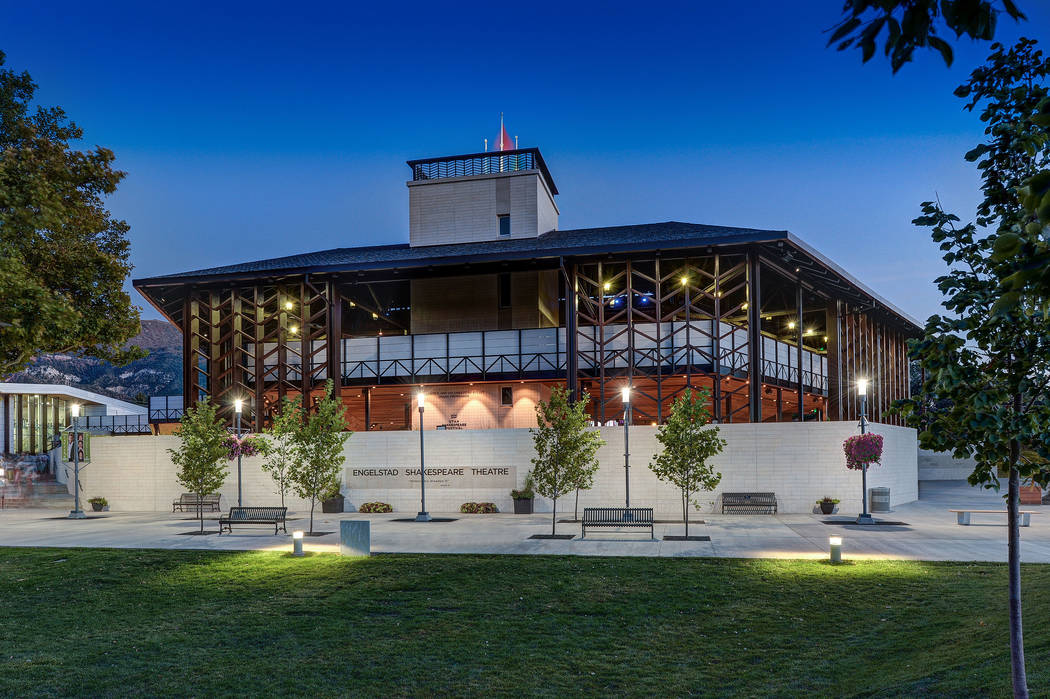 The more things change, the more they stay the same.
It's only been a few years since veteran Utah Shakespeare Festival actors Quinn Mattfeld and Betsy Mugavero last worked in Cedar City. (Three years for Mattfeld and two for Mugavero, who met at the festival in 2009 and have been a couple ever since.)
But when they returned to USF's home base this year, they didn't recognize the place.
"We drove in," Mattfeld says, "and all of a sudden, somebody dropped (New York City's) Lincoln Center in the middle of Cedar City."
OK, so maybe Southern Utah University's new Beverley Taylor Sorenson Center for the Arts (which USF shares with the Southern Utah Museum of Art) isn't quite Lincoln Center.
But as the festival launches its 56th season this weekend — the second in its new home — the mix of new and time-tested elements reflects changing times in Cedar City, on stage and off.
Off stage, Brian Vaughn became the festival's sole artistic director last month when longtime colleague David Ivers departed to run the Arizona Theatre Company. Also in May, the festival named theater veteran Frank Mack as its new executive producer, replacing R. Scott Phillips, who retired in March after 40 years with USF.
On stage, the festival's intense repertory schedule — opening six plays in six days, with another three arriving later in the season, "makes us extremely unique," according to the busy Vaughn, who's also directing USF's regional premiere of "Shakespeare in Love" (inspired by the Oscar-winning 1998 movie) and playing gambler Sky Masterson in the musical favorite "Guys and Dolls."
Rounding out the festival's opening lineup: the regional premiere of "Treasure Island" (adapted from Robert Louis Stevenson's adventure classic), plus the Shakespeare favorites "As You Like It," "Romeo and Juliet" and "A Midsummer Night's Dream."
With "Shakespeare in Love" at USF's outdoor Engelstad Shakespeare Theatre, "Midsummer" will be staged indoors — with a time shift to the art deco Jazz Age — at the Randall L. Jones Theatre.
Mattfeld takes on "Shakespeare in Love's" title role, while Mugavero plays the future Bard's muse, Viola — who inspires him to write "Romeo and Juliet" — and, in "Romeo and Juliet," Juliet herself.
The opportunity for Mugavero to play opposite her real-life husband gives "Shakespeare in Love" a special meaning, she says.
"With every character you play and every play you're in, you're using your own life to bring life to the character you're playing," she comments. "Quinn and I, we get to fall in love in a new way."
In "Shakespeare in Love," that is. In "Romeo and Juliet," Mugavero may be Juliet, but Chicago-based Shane Kenyon, a festival newcomer, is her Romeo. (Mattfeld, by contrast, plays Juliet's hothead cousin Tybalt, whom he describes as "a complete psychopath.")
"Romeo and Juliet's" title characters "have become lifted into the territory of cliche and generalized as archetypal lovers," according to director J.R. Sullivan, who's directing this season's production. But "when you dive in and pull it apart, it should be revelatory."
A former USF associate artistic director, Sullivan has directed multiple productions in Cedar City, but "Romeo and Juliet" marks his first production in the new outdoor theater.
"It's magnificent," Sullivan says of the Engelstad Shakespeare Theatre. "All the facilities — and the potential, which I think is especially magnificent."
Vaughn echoes that assessment.
"It's like taking a bigger breath," he says. "It feels a little bit more majestic."
And the overall USF complex — which includes the Anes Studio Theatre, offices and shops, plus new locations for seminars and nightly preplay Greenshows — has "helped provide a campus for the artists," Vaughn notes. "There's a great energy with the space we haven't had."
On stage, to Mattfeld, "it feels like the same old magic" as USF's previous outdoor stage, the Adams Shakespearean Theatre. "And new magic. It feels very new and fresh, which is very exciting."
It also feels familiar for audiences who can see "Romeo and Juliet" and "Shakespeare in Love" on the same stage, Sullivan points out, making for "a great meal and then dessert."
Ultimately, Vaughn says, "it's about the festival experience," he says of another season in Cedar City. "It's different than just going to see a play and going home at night."
Contact Carol Cling at ccling@reviewjournal.com or 702-383-0272. Follow @CarolSCling on Twitter.
Coming attractions: The rest of the fest
Opening six plays in six days may be the Utah Shakespeare Festival's first order of business, but it's hardly the last.
Three more plays — including two world premieres, and the annual new play series — round out the Cedar City festival's 56th season. For tickets and more details, visit www.bard.org.
The remainder of USF's 2017 lineup:
■ "William Shakespeare's Long Lost First Play (abridged)" — The regional premiere of this vaudeville-infused comedy recounts the far-from-factual tale of the title manuscript. Christopher Edwards, departing artistic director of UNLV's Nevada Repertory Theatre (who staged NCT's recent hip-hop Shakespeare romp "The Bomb-itty of Errors") directs from a script by "Reduced Shakespeare" veterans Reed Martin and Austin Tichenor. (July 28-Oct. 21, Anes Studio Theatre)
■ "How to Fight Loneliness" — In the world premiere of award-winning playwright Neil LaBute's latest, which workshopped at the festival last year, a present-day husband and wife find themselves at a life-changing crossroads. Former USF co-artistic director David Ivers returns to direct a cast featuring festival vets Tessa Auberjonois, Corey Jones and Ivers' longtime colleague Brian Vaughn, now USF's sole artistic director. For mature audiences. (Aug. 25-Oct. 14, Anes Studio Theatre)
■ "The Tavern" — On a dark and stormy night, oddball characters take shelter in a remote Utah tavern in this world premiere of a madcap melodrama based on a play by George M. Cohan, as adapted and updated by director Joseph Hanreddy, complete with references to people and places USF audiences will find familiar. (Sept. 19-Oct. 21, 2017, Randall L. Jones Theatre)
■ Words Cubed — What's in a name? The festival's long-running New American Playwrights Project returns, featuring weeklong staged readings (and subsequent discussions) of new scripts in the Anes Studio Theatre. "Shrew!" (by Amy Freed) reimagines "Taming of the Shrew" as written by a woman who helps transform the Bard's battle-of-the-sexes comedy (Aug. 4-5, Aug. 30, Sept. 1). Art Manke's "Pearl's in the House" focuses on the legendary Pearl Bailey, who responds in song when a 1987 talk-show host questions her record as a performer, writer and United Nations delegate in racially charged 20th-century America (Aug. 11-12, Aug. 31, Sept. 2).
Missing in action: 'Complete-the-Canon' and the history cycle
This year's Utah Shakespeare Festival presents three of William Shakespeare's most beloved plays: the comedic "As You Like It," the tragic "Romeo and Juliet" and the fantastical, comedic "A Midsummer Night's Dream."
But conspicuous by their absence are two USF initiatives that have been staples in recent years: the Complete-the-Canon Project and the History Cycle.
Launched in 2012, Complete-the-Canon calls for USF to stage all 38 of Shakespeare's plays from 2012 to 2023.
The festival is halfway through that project, and will be back on track "within the next five years," according to artistic director Brian Vaughn.
Last year's debut of the Anes Studio Theatre, where last season's "Julius Caesar" was staged, gives the festival flexibility in presenting less-popular Shakespeare plays, he says, with "an intimacy they might not have in the larger theaters."
Part of the Complete-the-Canon Project, the festival's History Cycle promised productions of Shakespeare's 10 history plays in chronological order. The cycle began in 2013 with "King John" and "Richard II" and is now on hiatus, following last year's "Henry V."
Festival officials decided to "take a little breath" and "put the history plays on the back burner," Vaughn says, until they determine "how we were going to regroup" and produce the three separate "Henry VI" plays for the first time at USF, followed by "Richard III" (which has been staged several times, most recently in 2011) and "Henry VIII," which has been produced only twice in USF's 56-year history.
Rediscovering a classic: 'Treasure Island'
Mary Zimmerman won Tony Awards for adapting and directing Ovid's "Metamorphoses." (UNLV's Nevada Conservatory Theatre staged it earlier this year.)
She's also adapted such classics as "The Odyssey," "Arabian Nights" and "Argonautika," inspired by Jason and the Argonauts' mythological hunt for the golden fleece.
But another sort of classic marks her Utah Shakespeare Festival debut this season: Robert Louis Stevenson's "Treasure Island."
Generally, Zimmerman (the winner of a MacArthur "genius" grant) directs her adaptations, because "directing and writing go hand in hand."
But "I don't feel as proprietary" about Stevenson's classic of young adult literature, she says during a telephone interview in the midst of a cross-country drive from the Oregon Shakespeare Festival (where she just staged "The Odyssey") to her Chicago-area base, where she teaches at Northwestern University and works with the Lookingglass and Goodman theaters.
"Treasure Island" originated as a co-production between Lookingglass and California's Berkeley Repertory Theatre, which is where David Ivers, USF's former co-artistic director saw it — "and saw it the next night as well," Zimmerman recalls — before asking whether she'd allow someone else to stage it in Cedar City. (Another Chicagoan, Sean Graney, directs the USF production.)
Although there's "nothing fantastical" about Stevenson's tale ("there are no sea monsters," Zimmerman says), "it's still a great adventure," one with "an epic quality."
Like the Harry Potter books, she adds, it tells a coming-of-age tale as young Jim Hawkins must learn the difference between a charismatic scoundrel (in this case, pirate scalawag Long John Silver) and more positive role models.
"Don't fall for the charismatic, charming person who pretends to be your friend and isn't," Zimmerman comments, calling Stevenson's tale "a beautiful depiction of good, honest people," augmented by "the whole romance" of seafaring adventure.