Annual Elko event corrals cowboy poetry, music, stories
February 12, 2017 - 12:18 pm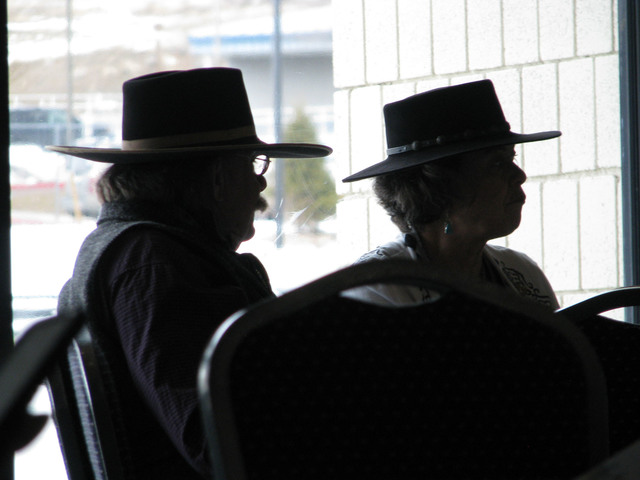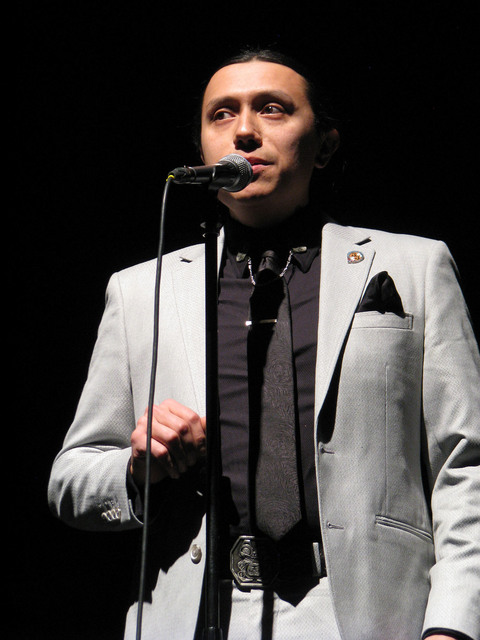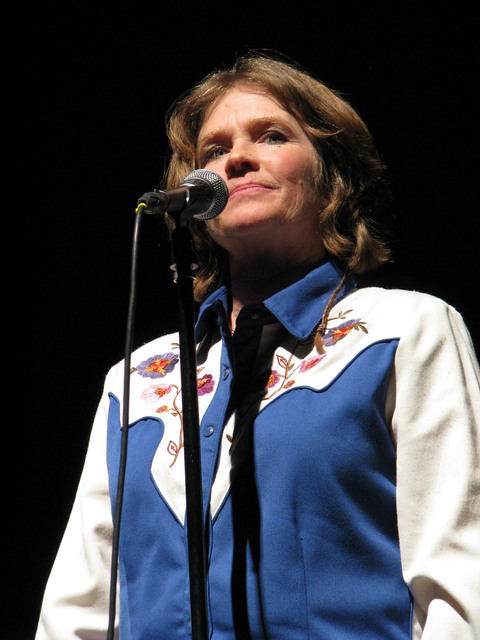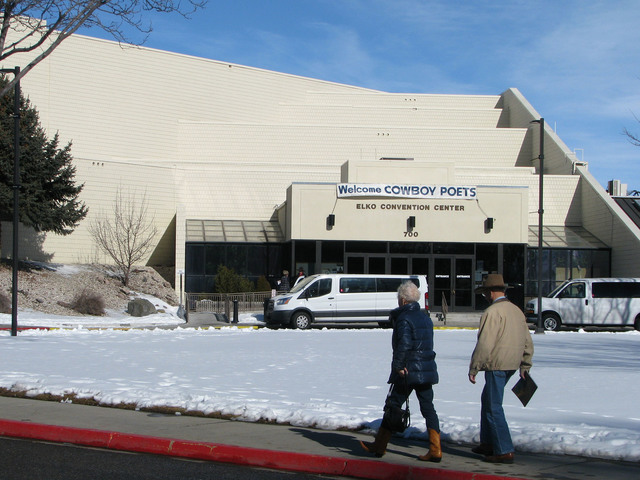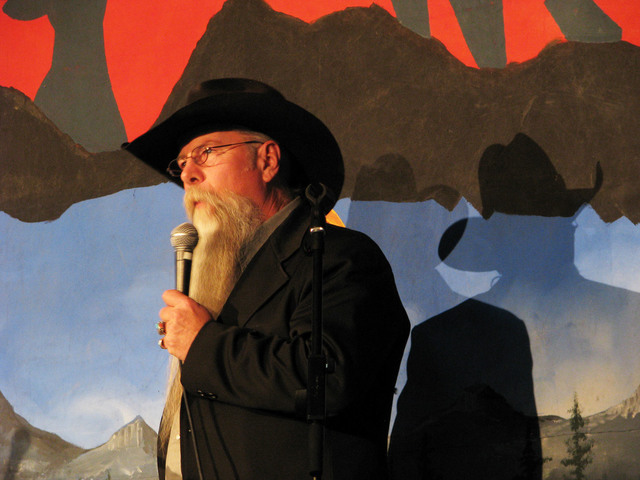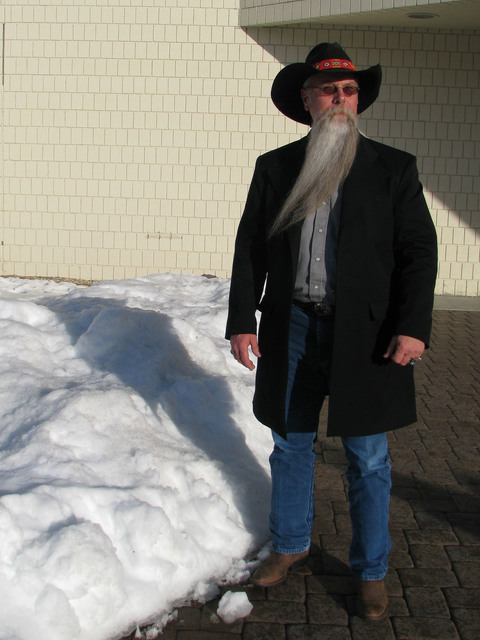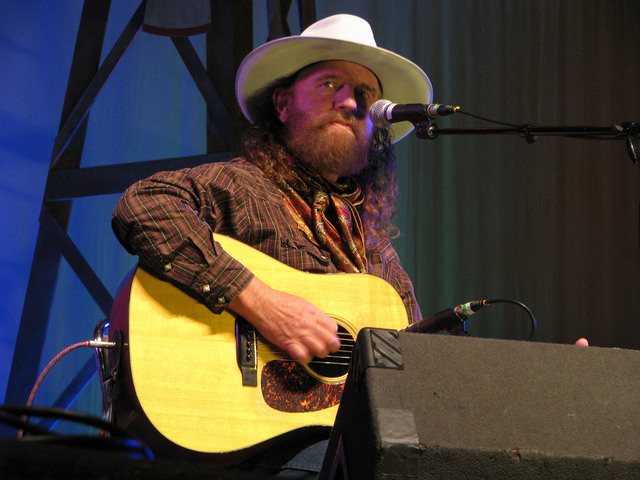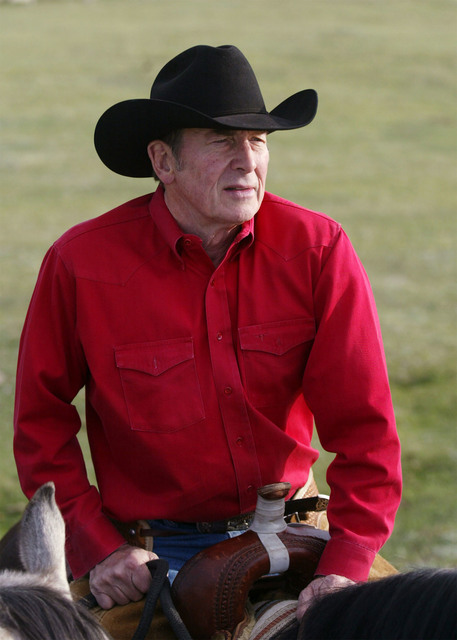 ELKO — Dave Winters has been trying his hand at public poetry for about 10 years. But this recitation of his "Outlaw Trail" was the first time he'd read at the annual National Cowboy Poetry Gathering, which took place Jan. 30-Feb. 4 in and around the Western Folklife Center.
"Outlaw Trail" is inspired by horseback riding in the San Rafael Swells in Utah with friends, tracing footsteps of outlaws including Butch Cassidy. Following the trail of an outlaw wasn't anything new to Winters. He's a retired deputy sheriff from Salt Lake County.
"I did that for 20 years, two months and 14 days," Winters said. "Now I try to go to as many cowboy poetry events as I can. You get better every time you go onstage."
Winters was one of more than 90 poets, musicians and storytellers who performed during the six-day event. For fans of the Western mystique and ranch life, the gathering is the event of the year. It was unique when it was created 33 years ago, and it has inspired cowboy poetry events across the West. The event that many people refer to as "Elko" is still the biggest and the most prestigious.
The gathering mostly takes place at the Western Folklife Center and the Elko Convention Center a mile down the road. Workshops, open mic poetry, artisan demonstrations, film screenings, a silent auction and a vendors area are among the highlights.
"The new conference center was available to us for the first time last year, so we tried out a vendors area and it's been a real success," said Darcy Minter, communications director for the Folklife Center. "We cut back on some of the shows this year but expanded some other parts of the event. It's like a dance trying to find the right balance."
Cowboy poetry doesn't shy away from speaking of pain, loneliness, heartbreak or the struggles of those who work hard, but those themes are often couched in folksy, upbeat narratives with more than a few laugh lines mixed with hard-won wisdom.
A variety of professional and aspiring poets took the opportunity to perform in front of an audience at open mic events. Veteran and emerging poets included 10- and 13-year-old siblings, more than a few working ranch hands, a fisherwoman who read her poem about knots and much more.
THE MOTH MAKES DEBUT
Staff and storytellers from New York City-based The Moth, which airs in Las Vegas on KNPR's weekend schedule (7 p.m. Saturdays and 3 p.m. Sundays), came to Elko for the first time this year.
Dame Wilburn, who hosted The Moth Mainstage storytelling event on Feb. 4, told a story from her youth. It was summer, and her grandfather told her she could have a pet pig on the farm where they lived.
As she told the story, some in the audience (particularly those wearing cowboy hats) realized the story's inevitable conclusion the moment the phrase "pet pig" was uttered. For the more urban-dwelling attendees, the tragicomic revelation took a little longer.
Spoiler alert: Bacon.
Also on the Moth stage, Nestor Gomez shared the story of his family illegally crossing the border into the United States from war-torn Guatemala when he was a child.
Native American Bobby Wilson told of dealing with the death of his abusive father, whom he hated.
For Micaela Blei, senior manager of education at The Moth and the Elko event's opening performer, coming to the West allowed her to tell one of her favorite stories and bring aspects of it full circle.
"I'm really excited to be telling this particular story in this particular place," Blei said of her years as a third-grade teacher in New York.
"It's about teaching a bunch of third-graders about being pioneers in the West and how horribly, horribly wrong that can go if you're trying to make a convincing experience for some city kids."
COWBOY SINGERS
Other popular performers were cowboy music singers such as Ramblin' Jack Elliott, Sourdough Slim, Ian Tyson and Corb Lund.
The 84-year-old Tyson gave a heartbreaking performance on Feb. 3. His voice had lost some range and his fingers missed a note or two on the guitar, but his passion was obvious, and the words he sang rang true and strong. The crowd was particularly moved by his "Fifty Years Ago," a song written and set in Elko that speaks to regrets and memories of a simpler time.
Lund proved to be a powerful and quirky performer with several songs that married hilarious lyrics to catchy music, all enhanced by lantern-jawed good looks and a crisp voice.
'PASSIONATE INSIGHTS'
Moth staff had looked forward to their visit to Elko for months.
"Everyone in the office wanted to go on this trip because it seemed like such an amazing event," said Maggie Cino, a senior producer with The Moth and director of The Moth Mainstage. "There are so many talented people here who have fantastic and really passionate insights into this world."
The Moth came away from the event even more excited about Elko and the National Cowboy Poetry Gathering. They found the audience receptive and storytellers talented. (Moth producers had no scheduled date for the Elko broadcast. Updates can be found at themoth.org.)
"I think we've always got our eyes open for new storytellers, but especially around here," Cino said. "There's a lot of people with interesting experiences. There are a lot of lovely warm people here."
The last official event of the gathering was the Midnight Dance on Feb. 4. By the next morning, Elko was rapidly returning to its usual calm.
To reach reporter F. Andrew Taylor email ataylor@reviewjournal.com or call 702-380-4532.